Decoding digital economy in 2022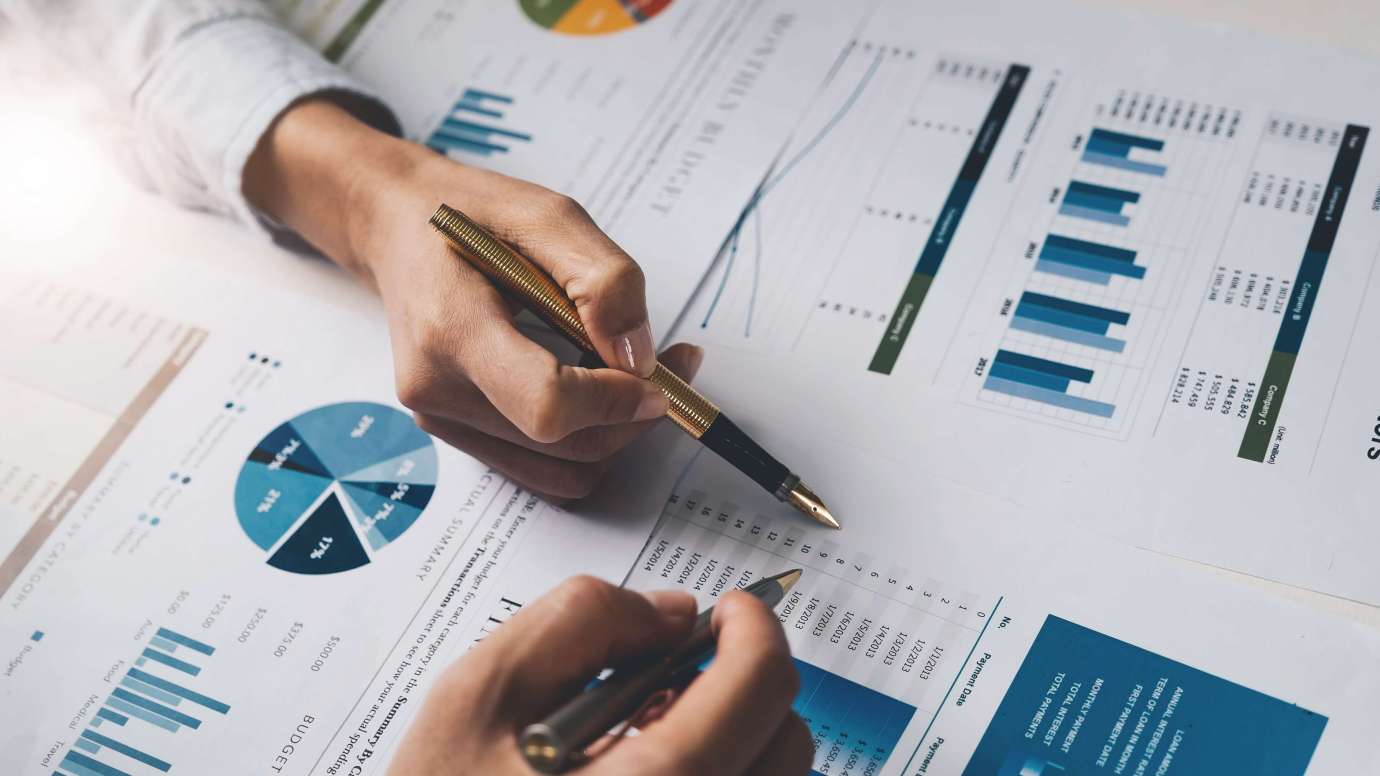 Digital transformation has ushered in a new age for business where nothing remains untouched by technology. Every sector from healthcare and education to finance and banking has adopted new methodologies of conducting trade where time, space and networks are no longer a barrier to conducting business.
The business strategies of the finance sector more specifically have undergone digital transformation to improve customer experience, meet regulatory requirements and business logistics. The result? An economy that operates solely within the digital sphere and is reliant on the internet, A.I., data and online connections, compared to more conventional transactions.
From contactless payments to enhanced collaboration between communication channels and the increasing use of A.I. technology, market dynamics have shifted significantly with the new digital economy. The rise of fintech can also be credited to these digital advancements as a new and innovative business model that has challenged the traditional ways of delivering financial services. 
This shift in the traditional business structure strengthens alignment within teams and builds trust by bringing in organisational transparency. The digital economy is the result of these technological transformations that directly impact the world economy.
Read on to know more about the digital economy 2022 and the opportunities and challenges it presents.
What is the digital economy?
We have seen the advent of online business platforms like e-commerce and digital banking in recent years and now even other traditional sectors like agriculture and manufacturing are becoming almost entirely tech orientated.  
An economy generated from borderless, online connections of people, business, data, processes and more is termed a digital economy. It is also referred to by many as the web economy, internet economy or even new economy. 
Since business has and is still undergoing a digital transformation, there is a hyper-connectivity between people, organisations and machines. Internet, mobile technology and the internet of things (IoT) have impacted the way trade is carried out and thus have transformed the global economy too.
The digital economy plays a pivotal role in shaping the business world as it encourages the adoption of newer technologies that streamline operations, thus helping to promote a more efficient execution of tasks.
Impact of the digital economy on the financial sector
Digital transformation in the financial sector is not simply limited to adopting new technology but is an integral part of the entire business strategy. Customised digital solutions have streamlined business operations, enhancing the overall customer experience and increasing company revenue.
The key impacts of the digital economy on the financial sector are:
Enhanced collaboration
Improved communication and collaboration across various departments has been attributed to increased digitisation over the years. Newer operational models, digital payment options and fintech solutions are the result of these changes. Use of automation has not only improved customer experience but has resolved operational issues like budgeting, detecting fraud and more.  
Risk detection through A.I.
A.I. is fast becoming the future of financial services as it offers actionable insights necessary for boosting key performance areas.  A.I. technology also plays an important role in fraud detection and is being increasingly used by credit card companies for performing background checks.
A.I. chatbots
According to Juniper research, A.I. supported chatbots will grow 3,1505% by 2023. These innovative platforms are capable of handling multiple customer queries at the same time and are therefore a more feasible way to interact. Chatbots also allow a company's customer service team to look into complicated customer queries which can't be addressed via the Chatbot function.
Digital trends to watch out in 2022
Every digital trend that is impactful and readily adopted by businesses affects the digital economy. Restrictions imposed during the pandemic accelerated a move to the virtual space and left plenty of room for innovation. Every company today, therefore, needs to be aware of the latest digital economy trends.
Every digital trend that is readily adopted by businesses impacts the digital economy. Recent innovative changes triggered by the pandemic have accelerated the technological revolution and given rise to several new digital trends.  
Augmented reality
Back in 2016, Pokémon Go had the world hooked with an immersive experience like none other. Though augmented reality (AR) is not simply limited to games; it is being used by Nike in their virtual and physical stores to help customers know more about the product. IKEA uses it to help customers visualise the placement of furniture in their home while L'Oreal uses the technology to offer a makeup try-on experience.
According to Dan Neary, Vice President at Meta, this technology is making its way to several workspaces and around 700 million of today's Facebook users are using AR effects on Facebook apps and devices each month.
Business messaging
Every day businesses are developing new initiatives to better connect with their customer base. In order to stay ahead of the competition in the market, brands are focusing more on their messaging and efficiently responding to customer queries.
The V.P of Meta has observed nearly 500 million customers reaching out to businesses through messaging. Customers want to engage with brands in the same way they talk to their friends. Businesses today are now investing more in software that can address customer queries through messaging apps.
Since these trends influence business activities, they also directly impact employment opportunities in the digital economy sphere.
There is a rising need for professionals such as statisticians, digital marketers, web developers, operations research analysts and more who are equipped to analyse markets and stay ahead of the digital trends. Germany alone is facing a demand for 700,000 people with technological skills
The pandemic has ushered in a new digital age where remote working and virtual meetings are the norm. The resulting surge in data being stored in cloud-based networks and the subsequent need to invest in mitigating against cybercrime has led to rising demand for digital jobs that are part of the corporate network such as computer network support specialists, computer network architects and more.
Opportunities of the digital economy in 2022
One of the main components of digital transformation is the adoption of new technology and software within a company. The digitisation of internal processes within a company will usually result in time and money being spent on more menial tasks that could be otherwise diverted towards scaling the company's growth and generate more revenue.
With increased connectivity, there is also a surge of data that is available in vast amounts. This data has resulted in two specific opportunities- one is the demand for specialists like data analysts and data scientists and the other is offering in-depth insights that can help the business boost revenue.
Corporates have also been presented the opportunity to reach out to digitally skilled professionals and new markets which are now adopting useful technology and also invest in digital skills which earlier were not considered as core skills.
Challenges of the digital economy in 2022
While digital economy opportunities showcase tremendous benefits for the overall global business landscape, there are also challenges that need to be overcome. Some of the main digital economy challenges that every business owner needs to take on board are:
Staying ahead of the tech trends
The emergence of newer technologies is only useful if you are aware of changes in market trends but hesitant of their application. For example, while quantum computing has tremendous potential and opens new doors for a real-time based economy, it has to be used properly and efficiently. Volkswagen, for one, is using it for self-driving technology.
New financial services
Every business is expanding out and targeting new markets which will lead to the formation of digital banks challenging conventional industries. We have already seen the advent of crypto currency and its impact on the market. Also, bigger brands like Facebook and Google that already have multinational offices are focused on online payments and offering general financial services to their clients. Businesses need to be prepared for a future where the world will soon go cashless.
If the field of finance is your professional calling, then check out the MSc Finance & Investment offered by the Berlin School of Business and Innovation (BSBI).
The programme is aimed at future business leaders and taught by an expert faculty who focus on giving individual attention to each student. Taught through innovative methods using necessary tools, the programme caters to students' professional development by building practical skills and knowledge in the financial field.
This programme by BSBI is offered in partnership with the esteemed University for the Creative Arts (UCA). Click here for more!
FAQs
Why should I study MSc Finance & Investment by BSBI?
The MSc Finance & Investment programme by BSBI is tailored to those who aspire to an international career in finance. The course covers vital topics such as financial analysis, corporate finance, quantitative finance and financial markets. Students will also acquire key skills that are crucial for the current financial market. BSBI's faculty are dedicated to the overall professional development of each individual, ensuring they graduate with the skills and expertise to become thought leaders of tomorrow.
Is the MSc Finance & Investment by BSBI programme recognised?
The MSc Finance & Investment by BSBI is recognised and offered in partnership with University for the Creative Arts (UCA), an esteemed creative institution that ranks highly in the three major UK league tables. 
Interested in finding out more about our MSc Finance & Investment programme? Follow the link below.