5 Ways Tourism Will Change After the Pandemic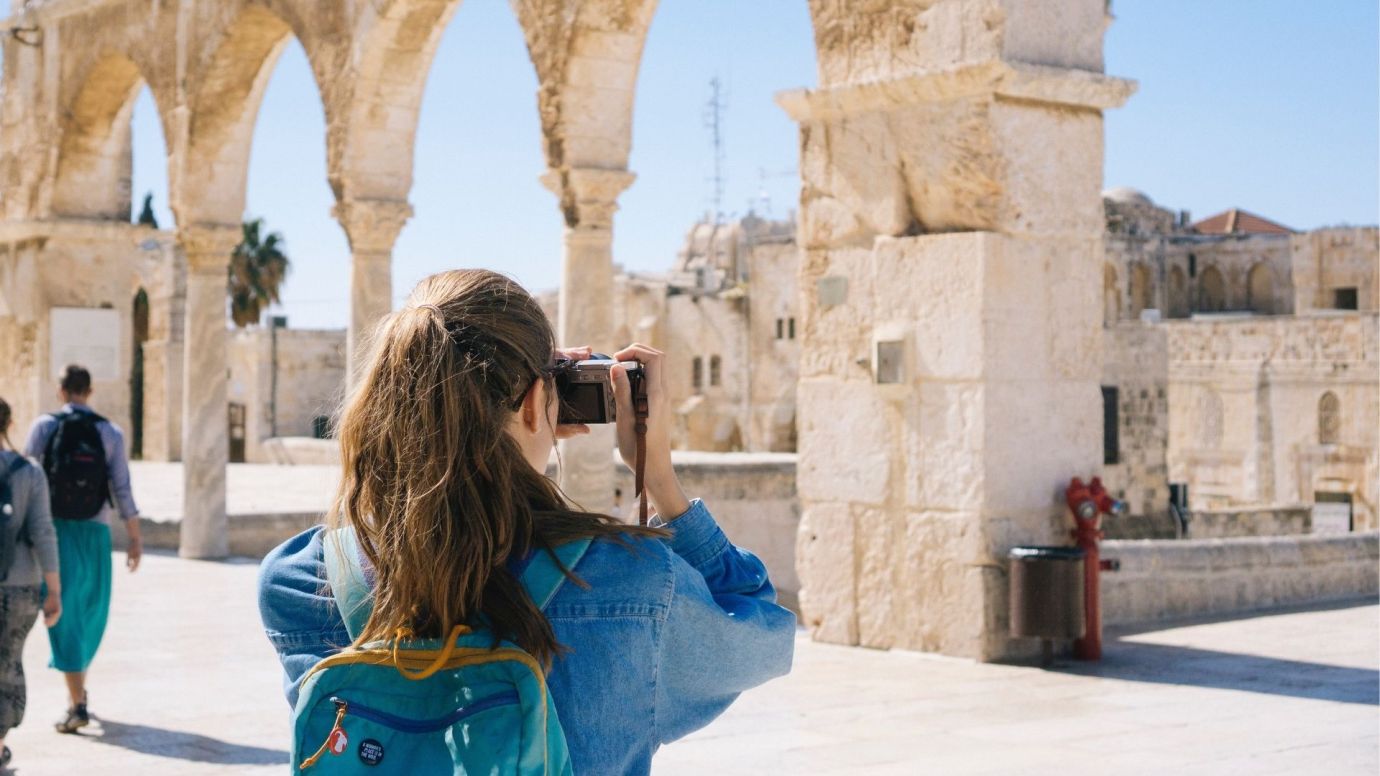 With the pandemic still making its presence felt across Europe, travellers and tourists are hesitant about fulfilling their wanderlust aspirations. If you are wistful about your cancelled travel plans, you aren't alone. A United Nations World Tourism Organisation (UNTWO) report suggested that tourist arrivals in Europe fell by more than 74% in late 2020 as compared to 2019.
Research suggests that the pandemic's actual impact on the hospitality industry might be more severe than we imagined. Elizabeth Becker, a well-known hospitality expert, opines that open borders and visa-free travel might not return for some time in the future.
So, what does this mean for the future of the global tourism industry? Industry experts remain positive despite the present circumstances. The current travel constraints are forcing tourism companies to adapt and find innovative solutions to their problems. There's a renewed commitment to sustainable tourism, and virtual tourism is trending.
Here are some emerging hospitality trends that are likely to shape global tourism in the coming years:
Ecological sustainability is becoming important for travellers
With environmental sustainability driving significant changes across different industries and domains, the hospitality industry is not left behind. Customers are insisting on travel policies that allow them to reduce their carbon footprints.
Some of these measures include fly-free days and renewable products in airlines. Hotels are actively contributing by reducing their wastage and energy consumption and obtaining green certifications.
Community engagement is coming to the forefront
With an increasing emphasis on social distancing, travellers are ditching popular tourist locations and favouring lesser-known places. A growing influx of tourists in smaller towns can make a lot of difference for the local communities. Local businesses prosper, which can help communities grow further.
What can you do to help small communities? Diversify your holiday destinations and choose places or countries that depend on tourists for their income. You can also contact the non-profit organisations to learn how your travelling can empower locals.
Customers are seeking quality over quantity
The last year has put travelling in a new perspective for many people who now recognise it as a privilege they took for granted. Consumers are now travelling more intentionally and putting more thought into what they want to experience.
If the quality of travel was important before, it has taken precedence in the post-pandemic era. Unsure of when they would travel next, people are choosing high-quality travel experiences over the ability to jet-set to multiple locations.
Road trips are replacing flying trips
With closed borders and fewer flights, road trips are the only feasible option for many people. Seasoned travellers report that driving across highways can be as exciting as flying across different countries. In fact, road trips also boost engagement with the local communities along the way to your destination.
Travel advisors are becoming more mainstream
The previous year has shown travellers that the expertise and financial protection of making travel plans through a certified travel advisor outweigh the commission you pay them. 2021 can see a surge in the trend of hiring travel advisors.
Want to become a full-fledged travel advisor and make your mark in the travel industry? An MA in Tourism, Hospitality and Event Management from the Berlin School of Business and Management (BSBI) can help you make your career.
This master's in tourism management course is offered in conjunction with the prestigious University for the Creative Arts (UCA). The course can give you a comprehensive knowledge of the hospitality industry and introduce you to hotel business management's fundamentals.
The international tourism management degree will teach you how to apply hospitality industry trends and techniques in real-life scenarios. Should you wish to open your own business, the degree can give you the relevant problem-solving and decision-making skills.
Click  here to learn what else you can do with the MA in Tourism, Hospitality and Event Management d egree from BSBI.
Experienced travel advisors can effectively cut down the time required for planning a lengthy trip. They can also ensure good deals on airline and hotel bookings and take care of potential roadblocks which could derail your plans.
The present lockdown is making people realise that travelling for leisure is essential for boosting mental health and personal development. A Cornell University study shows that regular travelling can improve empathy, positive energy and focus among adults and children.
Planning a trip can be just as pleasant. Another Cornell study showed that anticipation before a holiday can substantially increase your happiness. Therefore, you can use the present time to plan a trip with your loved ones to an exotic destination in the future.