5 Pocket friendly things for students to do in Paris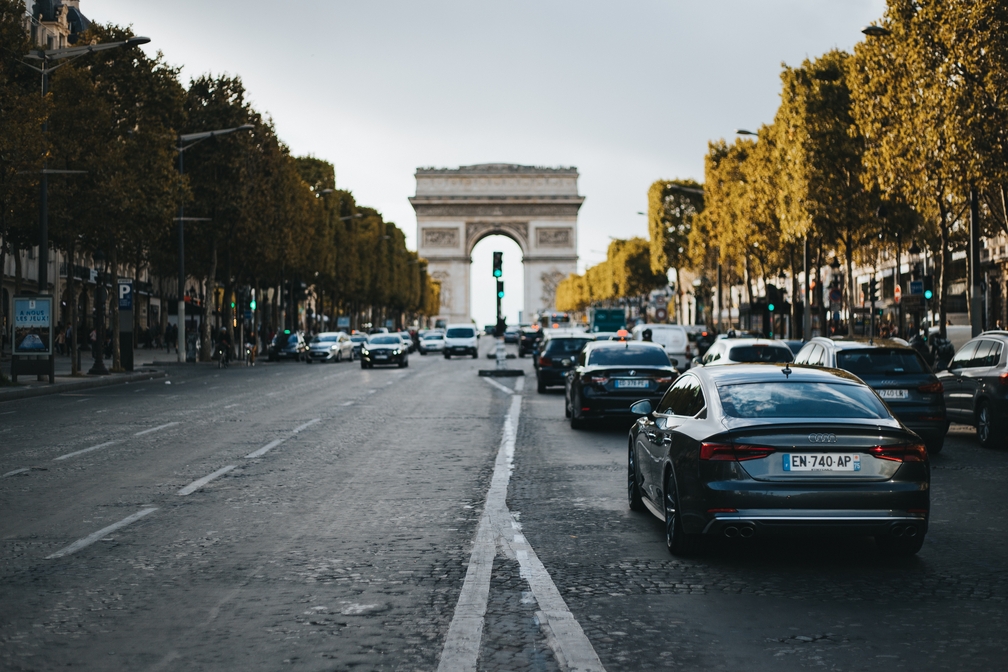 The city of Paris has a magnetic charm that continues to hold everyone spellbound. Be it the Eiffel Tower which stands at a colossal height of 1,083 feet or the Seine River which is the epicentre of this vivacious city, Paris has many gems. 
The city has a huge appeal for students who are enchanted by its art, culture, fashion and heritage. If you are keen to experience the bohemian and romantic vibe of Paris, then you have several interesting options to choose from.
Students studying in Paris get to enjoy high-quality education and a remarkable way of life. The city has so much more to offer other than just luxurious boutiques or fine-dining restaurants. You will be surprised to know that you can easily enjoy this tourist hotspot on a pocket-friendly budget. 
So, if you are a student who is keen to experience the magic of Paris on a limited budget, we can help you create the perfect itinerary.
1. Take a stroll down Champ-Elysees
Students visiting Paris must check out this gorgeous avenue boasting majestic architecture and always bustling with energy. Champ-Elysees is also home to some of the biggest brands in the world such as Louis Vuitton, Tiffany & Co, J.M. Weston and many more. 
You can simply take a stroll down this avenue alongside hundreds of Parisians and get a true representation of the city. It is among the few free things to do in Paris for students that will give you an amazing experience without costing a thing. This cultural hotspot is filled with exhibition venues, theatres and even budget-friendly restaurants like Coup' de Coeur, Soeurs and more.
2. Go on a museum visiting spree
Paris has many museums rich in historical and cultural exhibits. Choose from various well-known museums such as the majestic Louvre Museum, home to 'The Mona Lisa by Leonardo da Vinci', 'Babylonian Code of Hammurabi' and 3,000 other works of art, and The Musée de Cluny which has a brilliant collection of medieval paintings, stained glass and sculpture including the famous series of tapestries 'Lady with the Unicorn'. 
There are nearly 150 museums in the city that students can check out. Though, keep in mind that many are closed on Monday or Tuesday each week. Also, Louvre is *free of charge on 14th July and you can visit Musée d'Orsay, the Centre Pompidou, and the Musée de Cluny on the first Sunday of each month *free of charge. 
If you plan your trip wisely, then a museum visit can be among the free things to do in Paris. Otherwise, you can always visit museums like The Musée Carnavalet, The Petit Palais and others that offer *free entry all year round.
3. A picnic near the Eiffel Tower
Students visiting Paris will not want to miss out on this historical landmark that is synonymous with the city. While climbing up the tower may cost you anything between *€10-30, a picnic under the tower does not require a ticket. 
Those interested to see the view from the top can climb the Eiffel Tower as the ticket price is student friendly. However, if you would prefer not to spend any money, then instead buy some scrumptious French food and enjoy it under the stunning view of the Eiffel Tower. Also, be sure to come back to see the structure shimmering with countless lights in the night sky.
4. Enjoy a bird's-eye view of Paris
Want an excellent 360 degree of view of Paris? The Eiffel Tower is not your only option. You can always head over to Arc de Triomphe, another fabulous monument in the city that will give a splendid view without *costing anything to students who carry a visa. 
This triumphal arch has the name of war generals engraved inside of it and is made in honour of those who fought for France. A Memorial Flame burns here, making it a revered patriotic site for the French people.
5. Sunset at the Sacré-Coeur Basilica
 Some of the glorious things in Paris come at no cost and one such thing is enjoying the sunset at the Sacré-Cœur Basilica. This sacred building is located at the highest point in the city and offers a panoramic view. It is among the most iconic monuments of Paris and is very popular with visitors. 
You can either take the stairs to the hilltop or use a funicular which costs *€1.90. Also, the neighbourhood adjacent to Sacré-Cœur Basilica, Montmartre district, has a bohemian vibe and has many nightclubs as well. You can take a stroll down its cobbled pathway and discover many exciting wonders. 
Looking to study in the beautiful city of Paris? BSBI will make this dream a reality through our International Study Experience Programme that allows you to study in a leading European city as well as Berlin. 
To give students a truly international experience, we allow them to start their academic journey in either Paris or Athens and conclude it in Berlin. This allows them to experience the learning styles and cultures of two different cities. 
Students are thoroughly supported in terms of student application, VISA application, finding accommodation and the enrolment process. We ensure that this multi-campus experience is a smooth and enriching journey for every BSBI student. To know more about this programme, click here. 
Berlin School of Business and Innovation is a reputable educational institute that offers accredited degrees in partnership with UNINETTUNO, University for the Creative Arts (UCA) and Concordia University Chicago (CUC). Students can choose from a range of programmes catering to various sectors, each aimed at building robust business skills needed for a successful career. 
Click here to know more about BSBI.
*Mentioned ticket prices and free entries are subject to change.