4 spectacular hidden gems to explore in Athens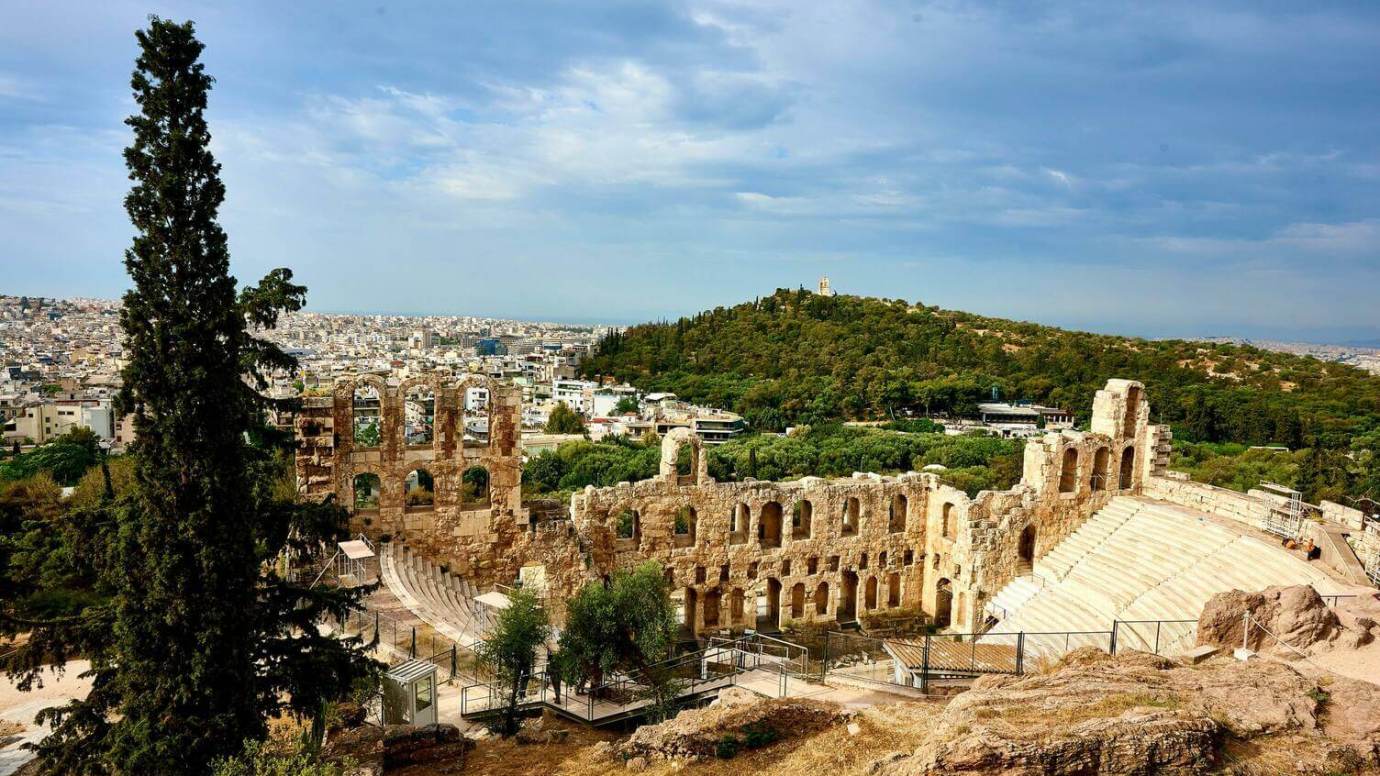 One of our college students, Mi Alves from MSc Digital Marketing course from Berlin campus visited Athens recently to explore the city. Read this blog to know more about the hidden wonders of Athens.
Inhabited for nearly 3,000 years, Athens is the oldest capital city in Europe with a thriving modern side. With a unique mixture of historic monuments such as the Acropolis and the modern-day Monastiraki square, Athens offers a scintillating experience for international students.
Athens has always been a popular travel destination and is home to some of the most magnificent tourist spots. Yet, many marvels of the city of Athens remain hidden. As an international student studying here, you will discover something new in this place every day. 
During your stay in Athens, you can enjoy amazing cultural experiences and learn something new. For example, did you know that Athens is the cradle of democracy or that it has more stages than the West End and Broadway combined? 
As a student travelling to Athens, you should aim to explore all the lesser-known marvels that this city holds.
The Pnyx
One of the top things to do in Athens is exploring the many historical marvels. This ancient city has numerous old monuments, but some like the Pnyx, don't get the necessary limelight. 
The Pnyx is symbolic of the rich political past of Greece where all adults took an active part in Athenian democracy. If you are a history buff then the Pnyx, which was the first parliament in the world will fascinate you. This is where democracy started globally from 6th century BC to the end of the 4th century BC.
Even if you are not a history enthusiast, the view from this ancient site is marvellous and makes it worth a visit. Don't miss out on this piece of history that was once used by famous Greek statesmen Pericles and Themistocles.
Kerameikos
Perhaps the most underrated ancient site around central Athens is the Kerameikos, which derives its name from kéramos, meaning 'pottery clay' in English. This site, divided by the Wall of Themistocles and the Acropolis, has undergone several excavations and holds many mysteries of old Athens. 
Kerameikos is a striking example of how the past merges with the present in Athens, as the ancient cemetery here has the imposing tomb of Dexileos of Thorikos and nearby you can check out some large murals and designs made by street artists in Athens. 
This place beautifully brings together things that defined the past of Athens and integrates it with its present and future. Students can also visit the Kerameikos Museum in Athens to see the original Dexileos Stele and learn more about Athens' rich past.
Lycabettus Hill
International students visiting Athens will be mesmerised by its spectacular sites. While there are various places to visit and many beautiful sights to see, the view from Lycabettus Hill is unmatched.
While Acropolis is a hugely popular viewpoint, Lycabettus Hill remains a hidden gem. One of the lesser-known wonders of Athens, this place is the tallest point in the center of the city. Many locals and visitors climb up this point to get an amazing view of Athens.
If the thought of seeing so many wonders of Athens from one spot was not magnificent enough, there is a fascinating mythological tale about the creation of Lycabettus Hill. The goddess Athena created this hill accidentally when she dropped a stone she was carrying while on her way to creating the Acropolis.
Mi Alves, our college student, learning about the history and birth of democracy in Athens
Mi Alves enjoying the beautiful view of Athens
Plato's Academy Ancient Gymnasium ruins
Students visiting Athens cannot miss out on the school of the philosopher Plato, which now lies in ruins and gorgeous greenery. This relic of the past, which was created in 387 B.C., still holds tremendous meaning for Athens and its people. 
There is an archaeological park at the centre of Plato's Academy and you will find many relics scattered around. Local inhabitants of this place use this ancient site for recreational purposes or to do creative things, similar to how it was during the inception of this school. 
Looking to study at a modern campus just a short distance from some of Athens' famous landmarks? Check out the Berlin School of Business and Innovation. 
This reputable educational institute provides numerous accredited programmes at its IST campus in Koukaki, Athens, an elegant neighbourhood close to the Acropolis filled with fabulous art galleries and charming coffee shops. 
Students at BSBI's Athens campus will get access to high-quality education and get the chance to study in a thriving part of Athens. You can choose from a variety of programmes, all designed to meet modern-day business requirements.  
BSBI has partnered with the Independent Studies of Science & Technology (IST) to offer accredited degrees to its students. International students will get access to state-of-the-art technology for learning and other services like counselling, career advice and more at the Athens campus. 
To know more about BSBI's Athens campus, click here.
*Mentioned ticket prices and free entries are subject to change.