BSBI visit to Berlin Marriott Hotel and The Ritz-Carlton, Berlin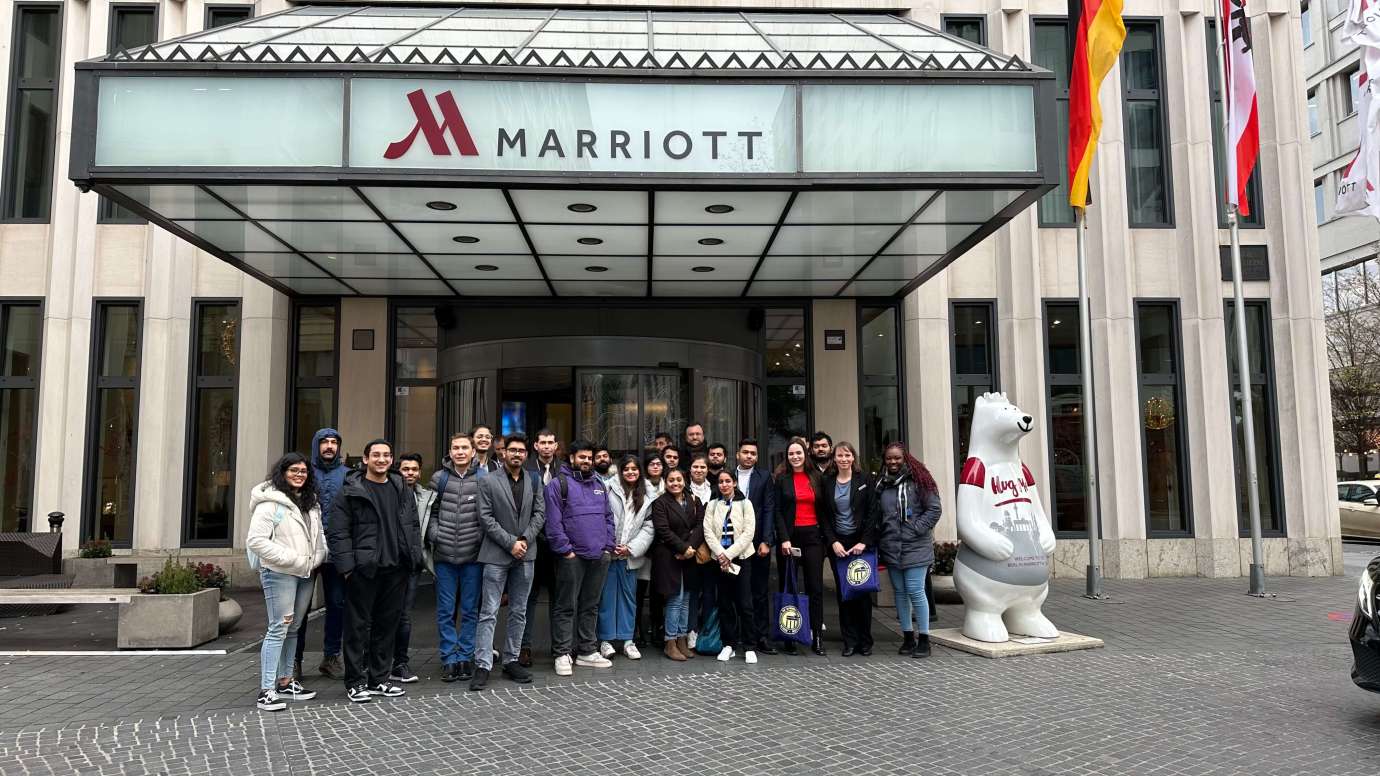 A group of BA and MA Tourism, Hospitality and Event Management accompanied by their Lecturer – Mr Moustafa Gaballa and the Careers Service Manager – Mr Michael Ferenc – visited two Berlin hotels located in the prestigious Potsdamer Platz area: Berlin Marriott and The Ritz-Carlton, Berlin.
The visit included an extensive tour of the two venues with access to their bars, lounges, event areas and the high-end guest rooms. It was conducted by Claudia Brunner – Multi Property Assistant Human Resources & Trainings Manager at Berlin Marriott Hotel – and Selina Siebold – Multi Property Human Resources Trainee at The Ritz-Carlton, Berlin, both of whom also held a Q & A session at the end of the visit.
The trip was an excellent opportunity for BSBI students to find out about these two organisations and about their student recruitment process. It was also part of a larger drive by BSBI to forge closer links with local industry and to create new partnerships for academic, career and commercial purposes.
Berlin Marriott Hotel
The Ritz-Carlton, Berlin