BSBI students visit re:publica conference & media convention in Berlin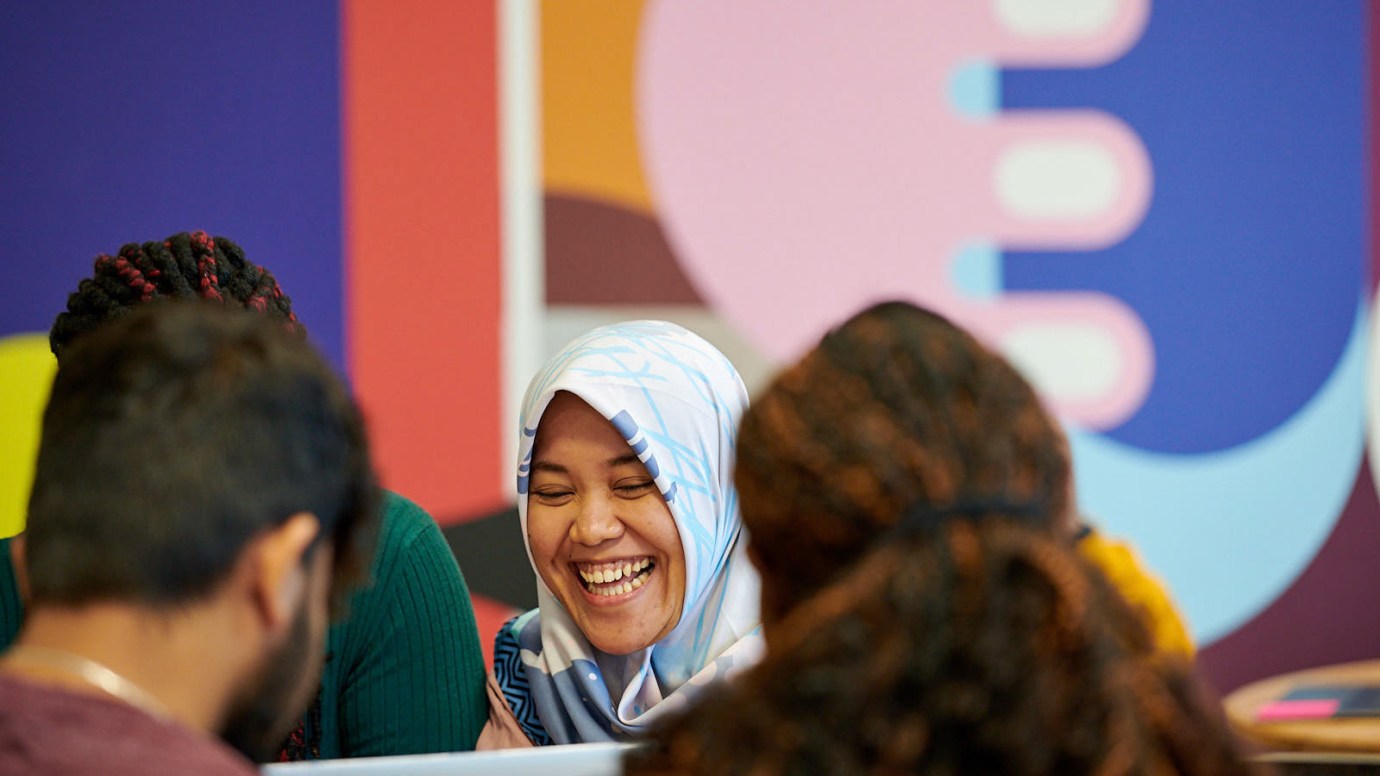 "Digitize Democracy. Democratize the Digital World".
Earlier this week, BSBI students attended the 2019 edition of re:publica Berlin, the largest conference on the internet and digital society in Europe. Every year, the three-day event hosts talks and workshops about various topics, ranging from media and culture to politics, technology and entertainment.
Global MBA students from Africa, India and Europe, all with strong marketing and global entrepreneurship experience and background, were awarded the opportunity to attend the event. Over the three-day conference, they had direct access to experts and innovators, discussing the latest business models and global interdependencies.
This year event was opened by Germany's president Frank Walter Steinmeier. During his speech he addressed the audience, recognising the "need to digitise the Democrats and to democratise the Internet."
The students took part in several workshops and sessions exploring digital media and had time to meet with representatives from business, NGO, science, politics, arts and culture organisations.
BSBI students at re:publica conference & media convention in BerlinThis was a great opportunity to network with innovators and leaders from different industries, as well as interviewing them and gaining great insights on their own future projects and dissertation work.
Founded in 2007, "re:publica Berlin" is organised by the creators of the German blogs "Spreeblick" and "netzpolitik.org", dedicated to net policy and all things information media. One of the students attending the event had the chance to speak with Markus Beckedahl, one of the founders of the event and CEO of netzpolitik.org.
From GDPR to latest technologies, from cyber-security to new regulations, Mr Beckedahl explained how digital culture is evolving. It was a great opportunity to get more insights into the event and its meaning, gathering insights on the themes that are increasingly shaping the way we use media and connect with each other.
The students who attended the event appreciated the opportunity to be part of this important platform, a diverse learning opportunity to integrate their studies at BSBI. They will now plan to share their experience and the most inspiring insights captured at "re:publica19"; the group plans to organise a "world-café-format" innovation workshop day at BSBI.