BSBI students visit MotionLab.Berlin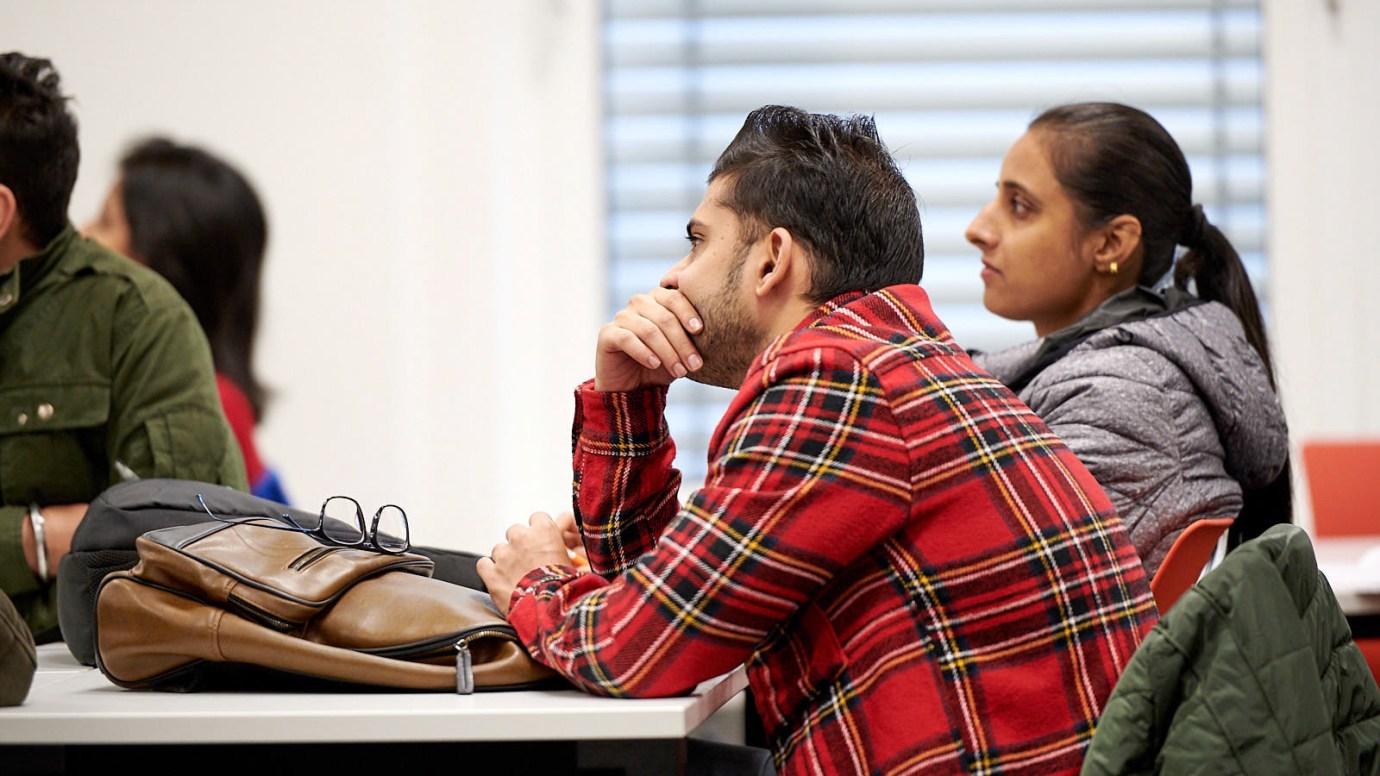 On Wednesday 8 May a group of BSBI students had the opportunity to visit MotionLab.Berlin. MotionLab is a platform where young talents, startups, established companies and educational institutions can develop and interact with one another sharing spaces and ideas.
The students were given a company tour by Elisha Benner, Chief Executive Officer from @kademy, one of the start-up using MotionLab's workspace. He spoke to BSBI students about the importance of diversity in start-up teams, and why exposure to German language & culture is important for international students coming to Berlin.
This was a great opportunity for students to explore a dynamic reality which invests in innovation and talent, and to see first-hand how the German culture responds to the varied business landscapes of start-ups and disruptive entrepreneurship.
The visit was part of the BSBI Career Events coordinated by Dr Simone Eisenhauer, Student Service Manager: these allow students to gain industry insights as part of BSBI's education model, accessing learning opportunities outside the classroom to enhance their career opportunities.
BSBI students at shared working space MotionLab.BerlinStaying true to this commitment, seven students were recently hired by one of BSBI's partners, Flagris – an event catering company – to cover roles in different events. Their working experience is connected to their studies in tourism and event management and will help them to become familiar with the industry they seek to work in after their studies.