BSBI hosts the GGG Autumn Career Fair 2023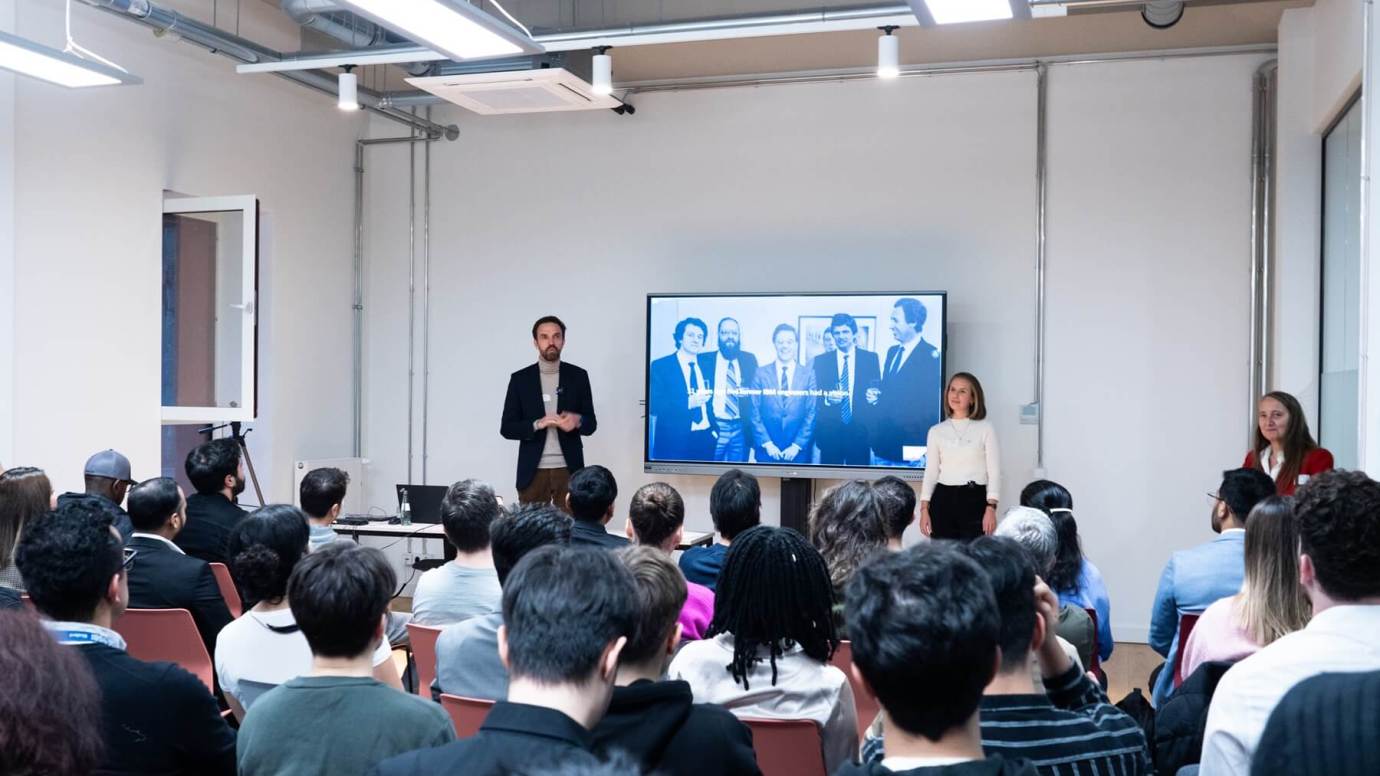 On Thursday 9 November 2023, the Berlin School of Business and Innovation organised the GGG Autumn Career Fair 2023 at its Berlin campus, in association with Gisma University of Applied Sciences and University of Europe for Applied Sciences. This is the second Career Fair organised on behalf of GGG and the biggest one yet, with an estimated 750 students and alumni from BSBI, Gisma, and UE, along with 36 companies in attendance.
During the event, students had the opportunity to meet with representatives from various industries such as banking, healthcare, government and recruitment agencies, insurance, software, automotive, e-commerce, design, hospitality and others.
The entire BSBI Alte Post campus was prepared for the event, during which students had the chance to attend various company presentations, receive CV assistance, participate in mock interviews and have professional photos taken. BSBI, Gisma and UE's Careers Service teams provided a complete and enriching employability experience to the participants.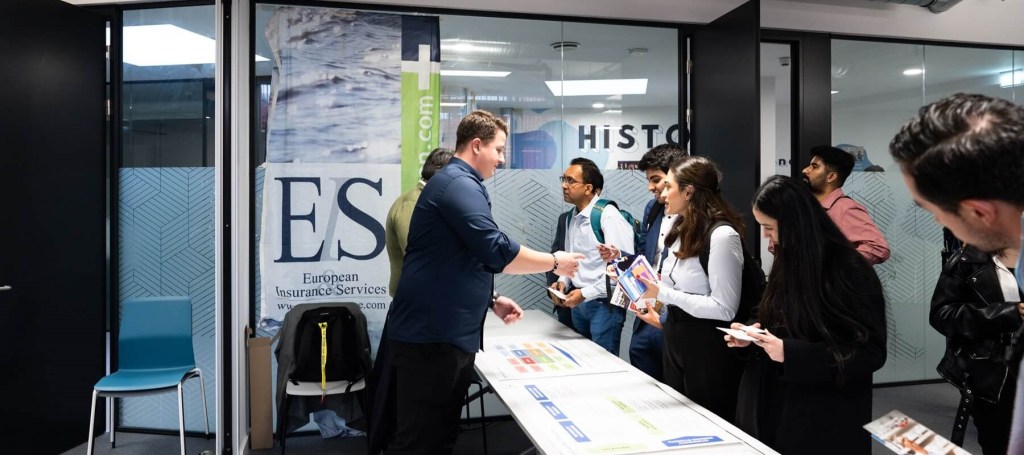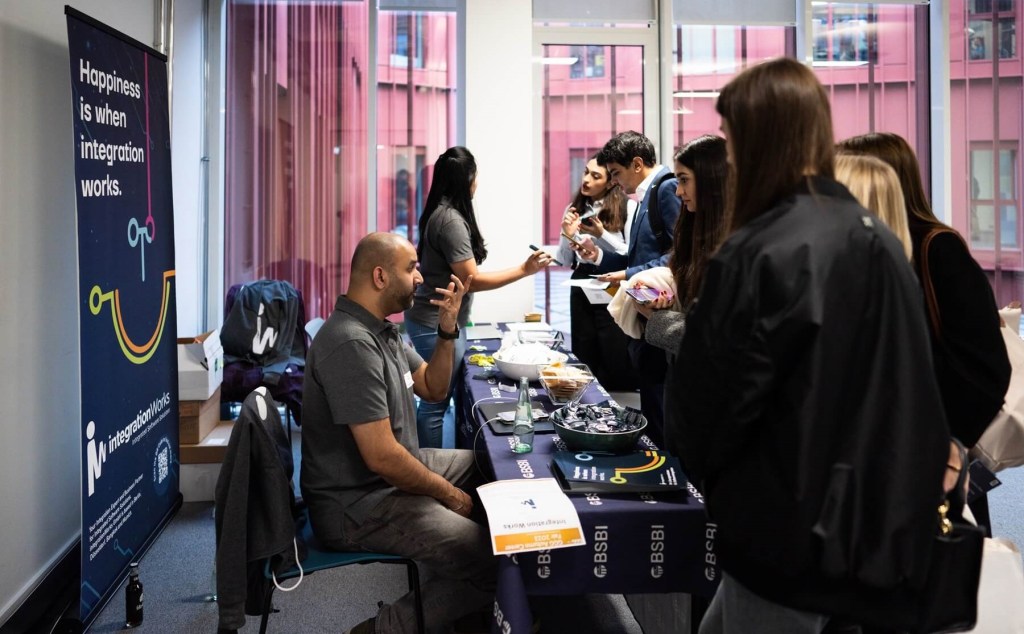 Representatives from participating organisations appreciated the diverse set of students present at the event. They commended their preparedness and shared valuable information with them about employment opportunities, role requirements and application processes. Jonathan Gresch, Co-Founder of Viva Berlin, said: "It was an awesome event and super well organised by the hosts. I really liked interacting with the participating students as they were curious and asking good questions. I am impressed with the level of participation and the enthusiasm displayed by these young people."
Students from the three institutions were positively surprised by the range of organisations attending, and the opportunity to expand their networks with both the company representatives as well as other participants. Marco Tormo Moran, an MSc Digital Marketing student of BSBI from Spain, said: "It feels really great to be present here and to meet the various companies. By attending such events, we can make the most out of the opportunities provided."
Michael Ferenc, Careers Service Manager at BSBI, said: "The GGG Autumn Career Fair at BSBI was a resounding success. With an estimated 750 participants arriving from all three schools – BSBI, Gisma and UE University for Applied Sciences – and 36 companies on the bill, it was the single biggest event in the history of our Business School. Almost the entire teaching area at BSBI Alte Post campus was magically transformed into an exhibition, workshop and presentation space that afternoon. Queues to some company stands even continued outside the classrooms.
"Our individual company presentations as well as CV checks and CV/LinkedIn photo shoots and mock interviews were attended by hundreds of students. This was the second Fair organised jointly by our three Careers Teams at BSBI, Gisma, and UE. The next edition of the GGG Summer Fair will take place at the University of Europe for Applied Sciences in June 2024 and we are already looking forward to it."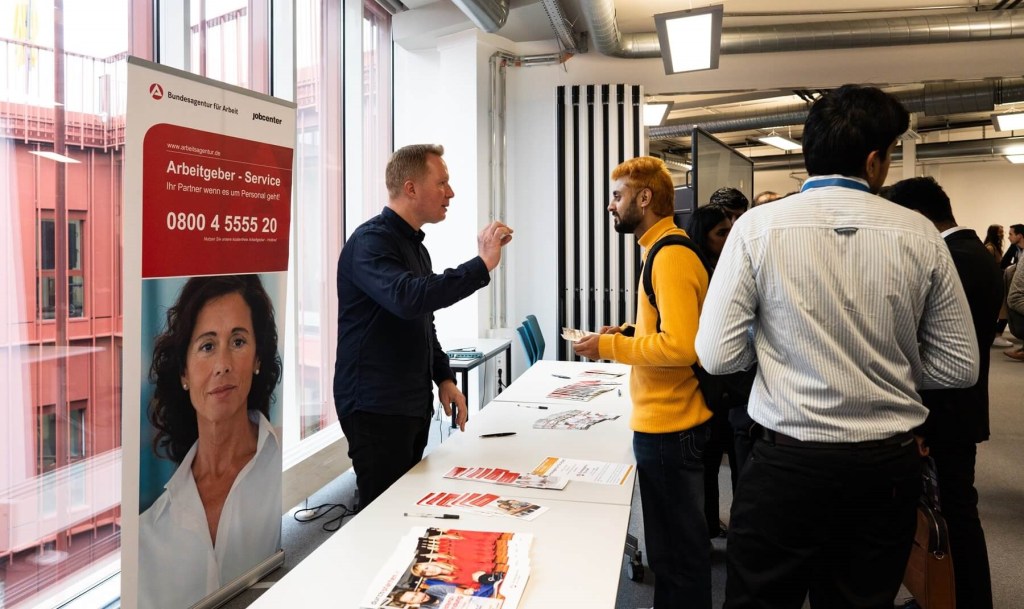 After the main event, visiting organisations and hosts participated in a networking session at the nearby Mitosis Lab where they shared their experiences, feedback and discussed avenues for prospective cooperation.
BSBI is looking forward to being part of the GGG Summer Career Fair and to providing this invaluable experience to the BSBI, Gisma and UE students and recent graduates again.