Provost's Roundtable: The Future of Europe – Geopolitical and Economic Perspectives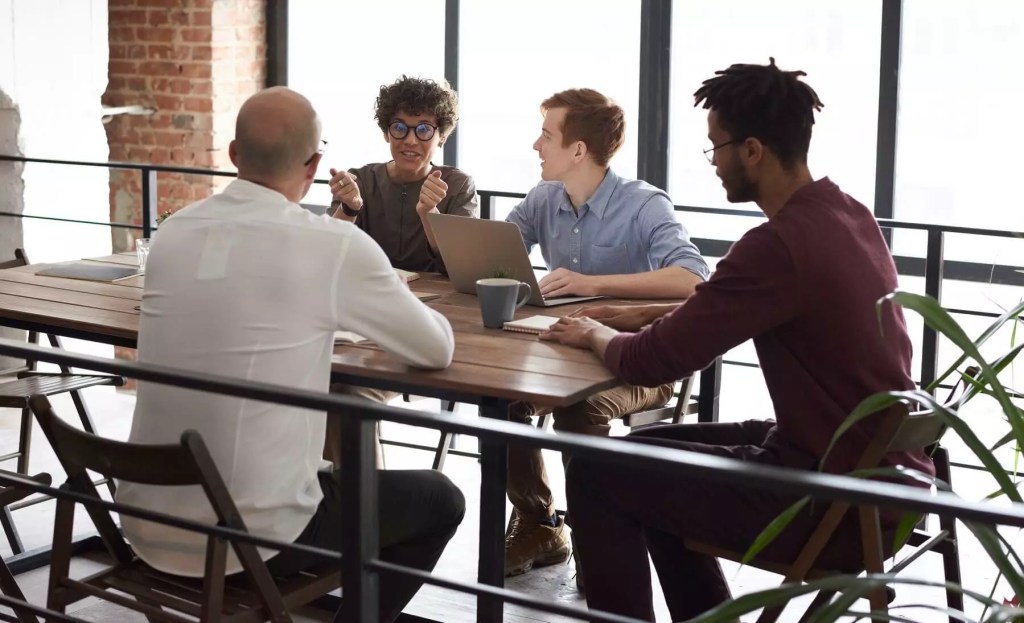 Event Details
Host: Prof. Dr. Kyriakos Kouveliotis
Venue: 3rd Floor loumge area, Berlin Campus
Time: 16:00 Europe/Berlin
Date: 10 October 2022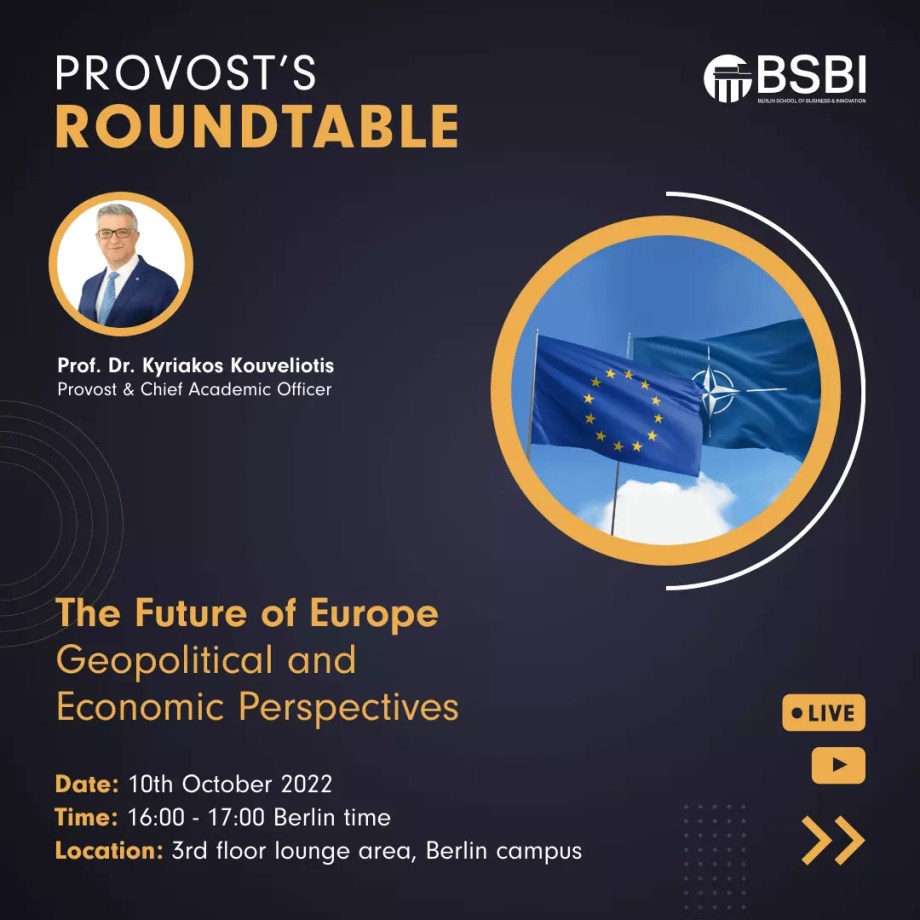 Join BSBI's academic team headed by Professor Dr Kyriakos Kouveliotis, Provost and Chief Academic Officer, as they share their expertise along with their unfiltered opinions on the impact of the ever-shifting geopolitical situation surrounding Europe's economy.

Europe's economic outlook has never been in closer scrutiny than in recent times. With the volatility of the international markets driven by political tensions and uncertainties, how can Europe weather yet another possible economic downturn - or is the recession already here?

During this interactive session, Professor Kyriakos will be joined by our guest speakers from BSBI who come from backgrounds such as business and cybernetics, tourism and technology, finance and human resource management.

Our guests:
Dr Anastasios Fountis, Head of Undergraduate Studies
Dr Flavio Andrew do Nascimento Santos, Lecturer
Mr Moustafa Gaballa, Lecturer
Dr Palanivel Rathinasabapathi Velmurugan, Lecturer
The event will be held at our Berlin campus and will be livestreamed via the BSBI YouTube Channel. You can interact with our guests and ask questions via the live chat.
Bookmark the link and save the date!
Topic: The Future of Europe – Geopolitical and Economic Perspectives
Date: 10th October 2022
Time: 16:00 – 17:00 (Berlin time)
How to join:
Join the live stream