Professional Series | MS Excel Masterclass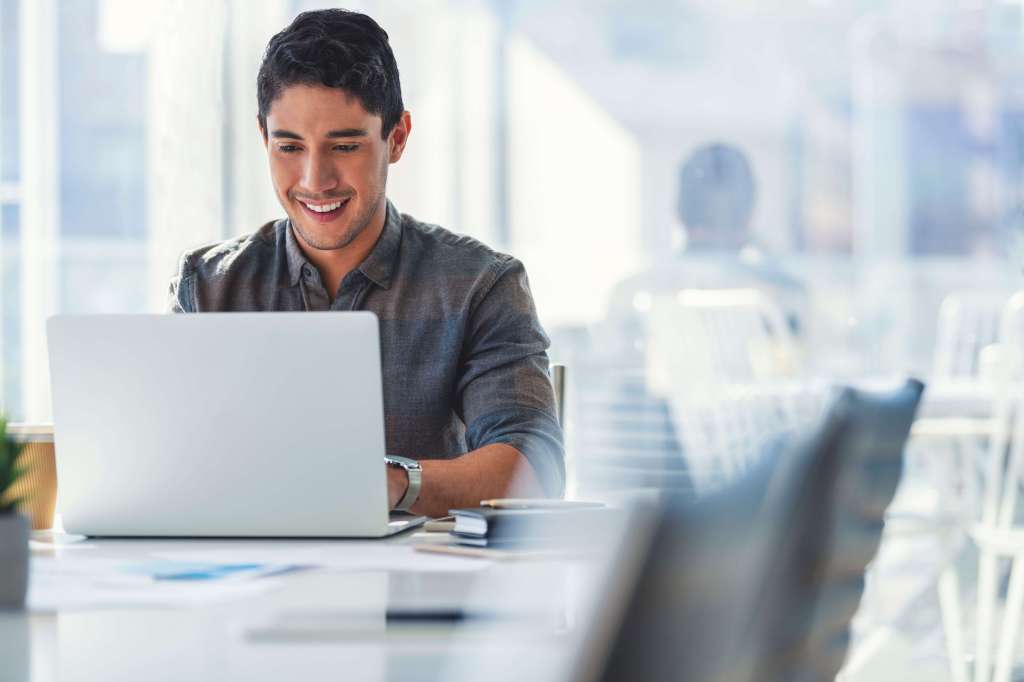 Event Details
Host: Dr Lawrence Ibeh, Lecturer
Venue: Auditorium, Alte Post Berlin campus
Time: 13:00 Europe/Berlin
Date: 10 May 2023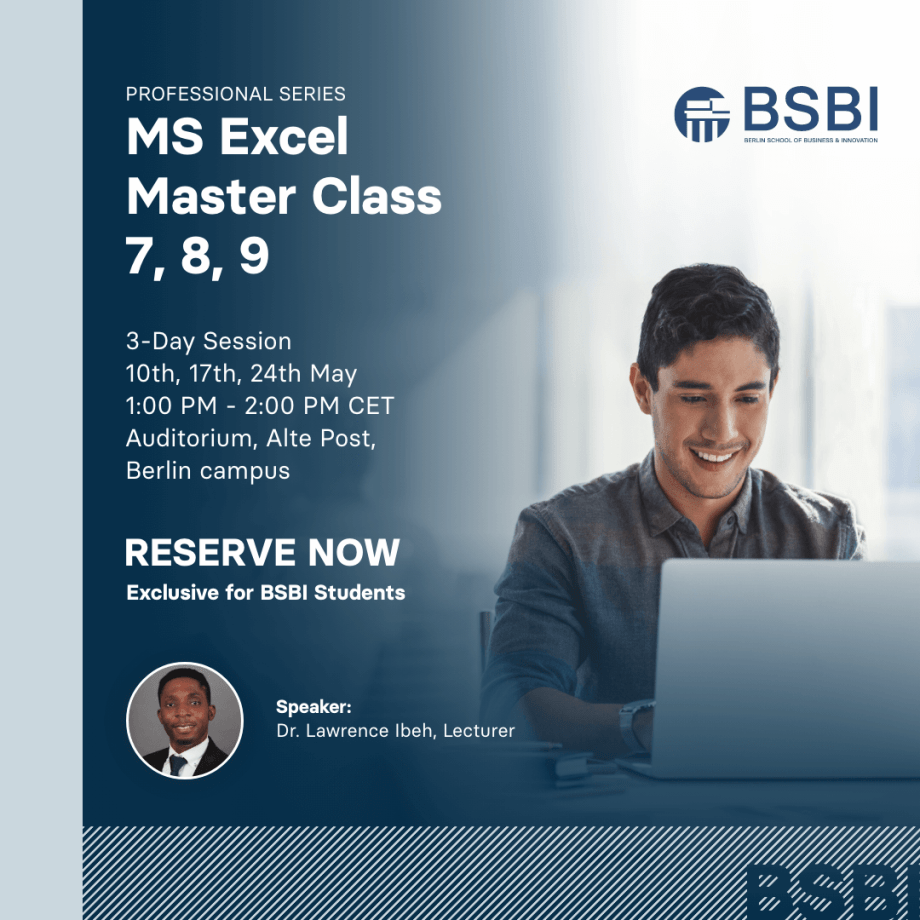 Welcome to the
Microsoft Excel Masterclass
, where we will delve into the boundless capabilities of one of the most powerful business tools. Excel is a vital piece of software used by millions of individuals around the world for data analysis, financial modeling, project management, and much more.
In this masterclass, we will take you on a journey to uncover Excel's full capabilities and how it can alter the way you operate.
From basic functions to advanced data manipulation techniques, we will guide you through the Excel landscape, equipping you with the skills and knowledge you need to excel in your field.
Dr Lawrence Ibeh
, Lecturer at BSBI, will lead the series.
It is open to all BSBI students. This masterclass is meant to accommodate both novice and experienced Excel users. 
Details of the event:Title:
 MS Excel Masterclass 7, 8, 9
Host: 
Dr Lawrence Ibeh
, Lecturer
Date:
3-Day Session | 10th, 17th, 24th May
Time:
1:00 PM - 2:00 PM
Venue:
 Auditorium, Alte Post Berlin campus
Please note that, if interested, it will be
mandatory to attend all three sessions.
Important: We will accept registrations on a first come, first serve basis. Please sign up early by filling out the form below.
Register now