Poetry Matinees | "Still I Rise" by Maya Angelou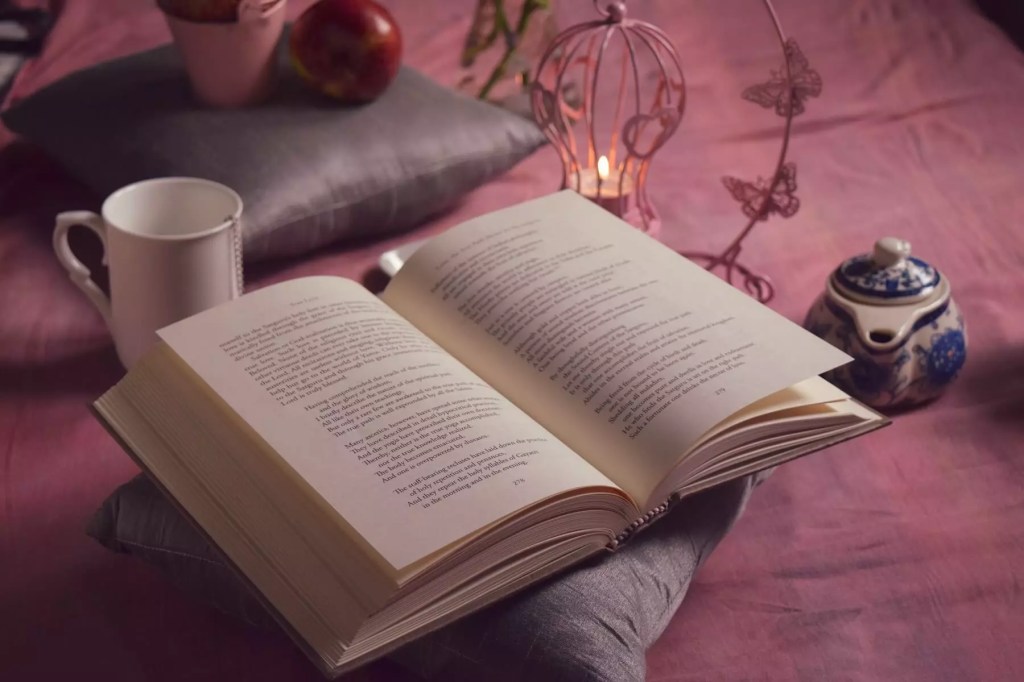 Event Details
Host: Mina Shokri, Lecturer / Academic Support Centre Manager
Venue: Cafeteria, Alte Post, BSBI Berlin Campus
Time: 13:00 Europe/Berlin
Date: 16 May 2023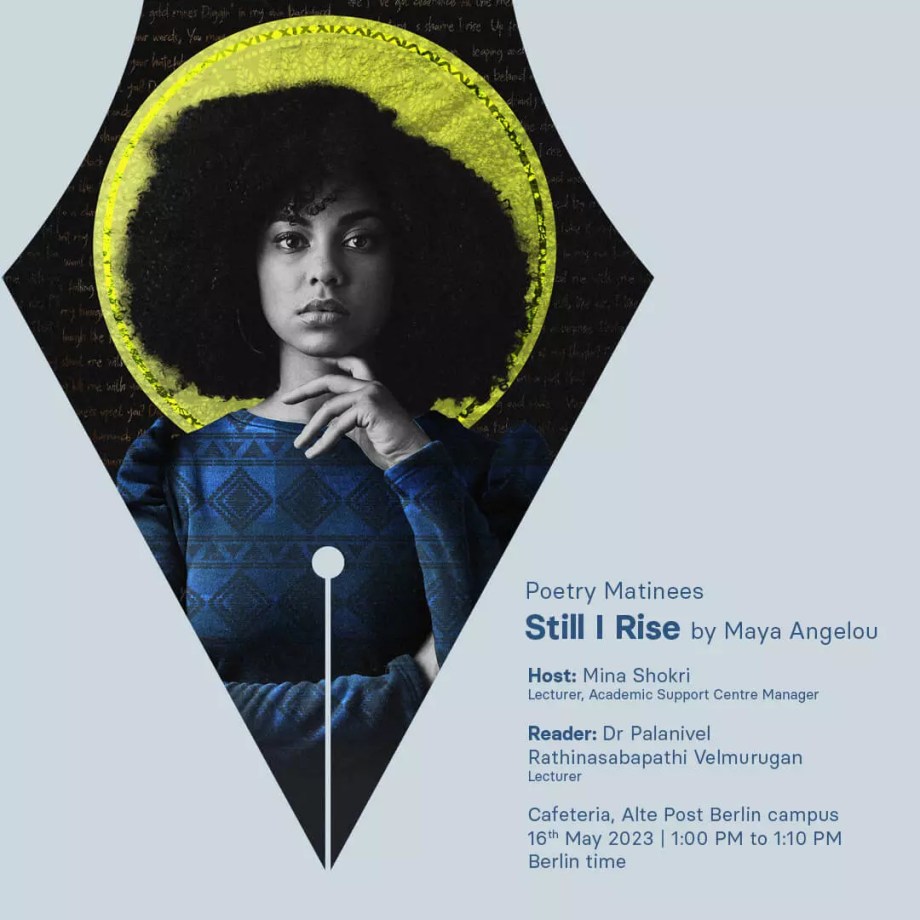 Join us to show your appreciation for this beautiful poem in our next Poetry Reading session organised by the Poetry Matinees Club.

"I am the dream and the hope of the slave. I rise, I rise, I rise."- a famous line from the poem "Still I Rise", written by American memoirist, popular poet, and civil rights activist, Maya Angelou.
 
When: 1:00 PM to 1:10 PM (CEST) on Tuesday, 16th May 2023 

Venue: Cafeteria, Alte Post, BSBI Berlin Campus

Host: Mina Shokri, Lecturer / Academic Support Centre Manager

Reader: Dr Palanivel Rathinasabapathi Velmurugan, Lecturer
 
Please sign up for this session at your earliest convenience to secure your spot.
Important: Please access the Code of Conduct for BSBI Events