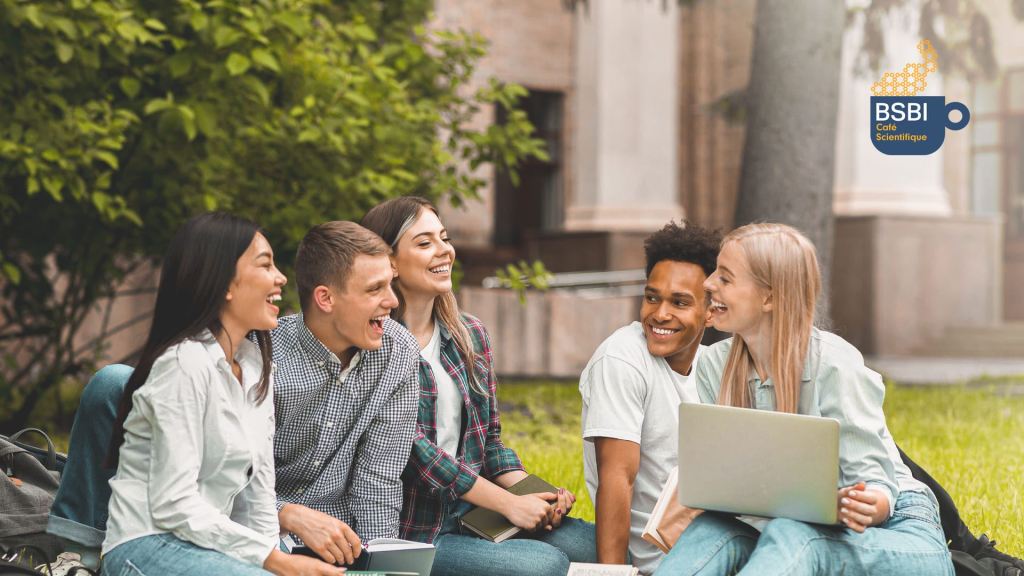 Event Details
Venue: Online event: to join please email studentservices@berlinsbi.com
Time: 20:00 Europe/Berlin
Date: 07 May 2021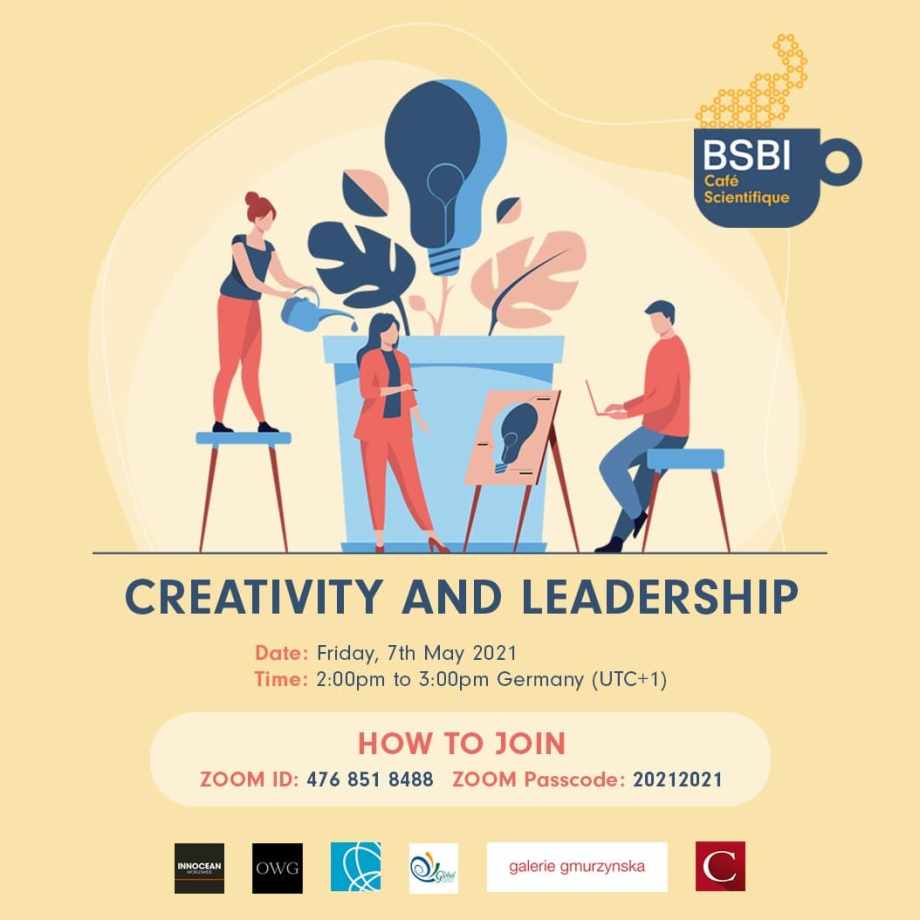 Creativity and Leadership
Join BSBI for our fourth Café Scientifique discussion!
You will have the chance to hear from industry experts and learn about the following topics: 
What is the connection between leadership and creativity?
What does creative leadership mean?
Is creativity a leadership skill?
What makes a good creative leader?
How to create collaboration harness the power of diverse perspectives and creative thinking to develop innovative solutions?
Build storytelling to influence
Neuroscience in Influencing
Date: 7 May 2021
Time: 2 PM Germany (UTC+1)
Online event: to join please email studentservices@berlinsbi.com
We look forward to seeing you there!