Cafe Artistique | Female Business Model
Event Details
Host: Dr. Monika Klein, Dean of Faculty of Creative Industries, Lecturer
Venue: Cafeteria, Alte Post Campus
Time: 16:00 Europe/Berlin
Date: 26 September 2023
Register here
Female business leaders are trailblazers, driving innovation and success across industries. They have demonstrated that leadership knows no gender, paving the way for future generations of women in business. 
To discuss this further, Café Artistique is organising its next session on the 'Female Business Model.' In this exciting discussion, we'll explore how women entrepreneurs are shaping the future of business. Dr. Monika Klein, Dean of the Faculty of Creative Industries and Lecturer will host the discussion with guest speaker Lene König, CEO of bubble.kid berlin, a kid's wear label.
Our guest will share her experiences, insights, and strategies for success in today's dynamic business landscape. From overcoming challenges to pioneering innovative solutions, she is rewriting the rules of entrepreneurship.
Like our previous sessions, this latest episode will also include audience interaction during the livestream. Join us on 26 September 2023, at 4 PM CET in our Cafeteria and be a part of this engaging and thought-provoking session.
Cafe Artistique: Female Business Model
Guest: Lene König, CEO and Head of Design, bubble.kid berlin
BSBI students can join onsite. Please register here.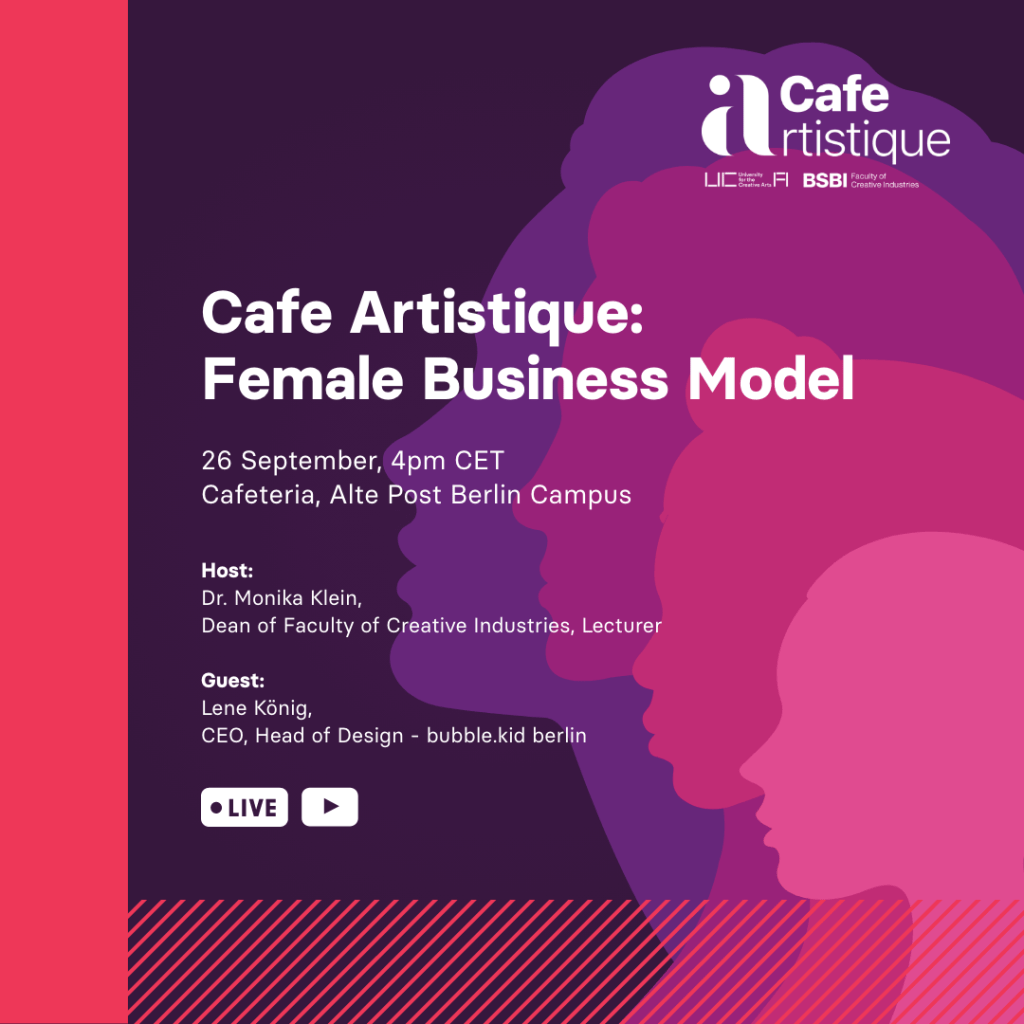 Important: Kindly note that spaces for this event are limited, so be sure to secure your spot promptly.
Reminder: Please be guided by the Code of Conduct for BSBI Events