Poetry Matinees | A Poison Tree
Event Details
Host: Mina Shokri, Lecturer and Academic Support Centre Manager
Venue: Holographic Theater, Alte Post, Berlin
Time: 11:00 Europe/Berlin
Date: 07 November 2023
Register here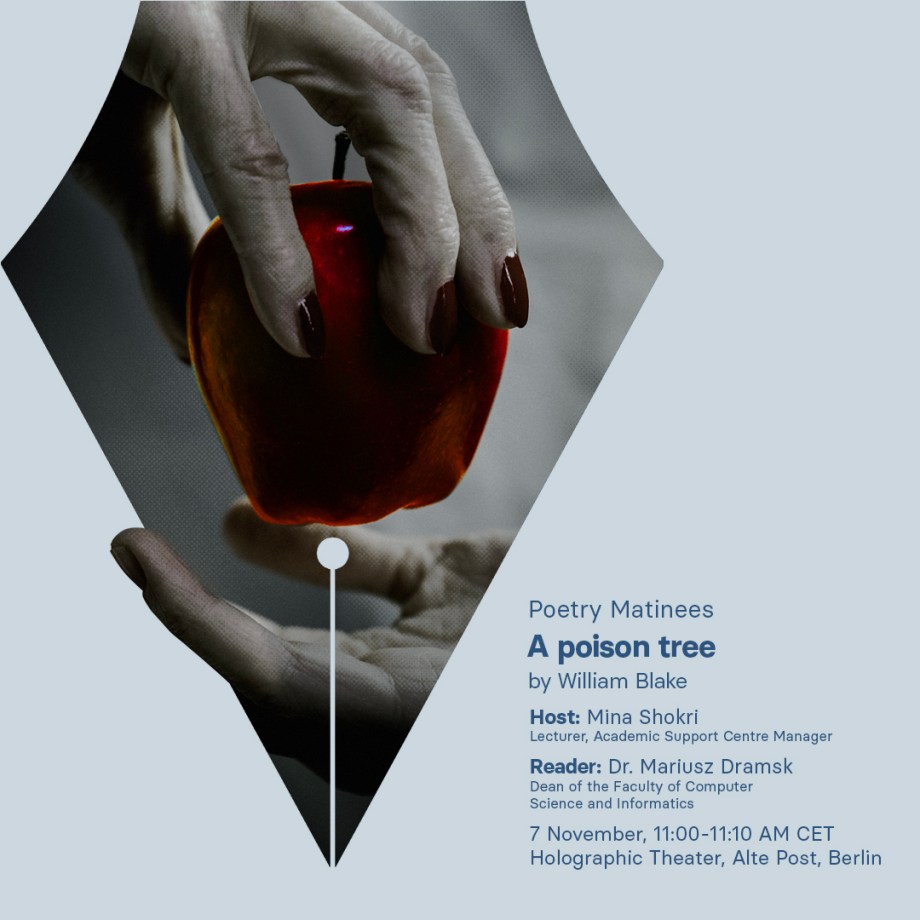 "The tree which moves some to tears of joy is in the eyes of others only a green thing that stands in the way." This is a famous quote of William Blake, an English poet, painter, and printmaker, who is considered as one of the top 100 Greatest Britons.

Let us immerse ourselves in William Blake's lovely poem, "A Poison Tree", during the upcoming poetry reading on 7 November.

If you wish to display your poetic skills, you are welcome to read your original poems to your BSBI peers and faculty members.

Poem: "A Poison Tree" by William Blake

Reader: Dr. Mariusz Dramski, Dean of the Faculty of Computer Science and Informatics

The event is exclusive for BSBI Students and Staff.

Limited seats are available for this event, so we encourage you to secure your spot in advance by registering through our online form.
Reminder: Please be guided by the Code of Conduct for BSBI Events