What is it like to study in Hamburg, Germany?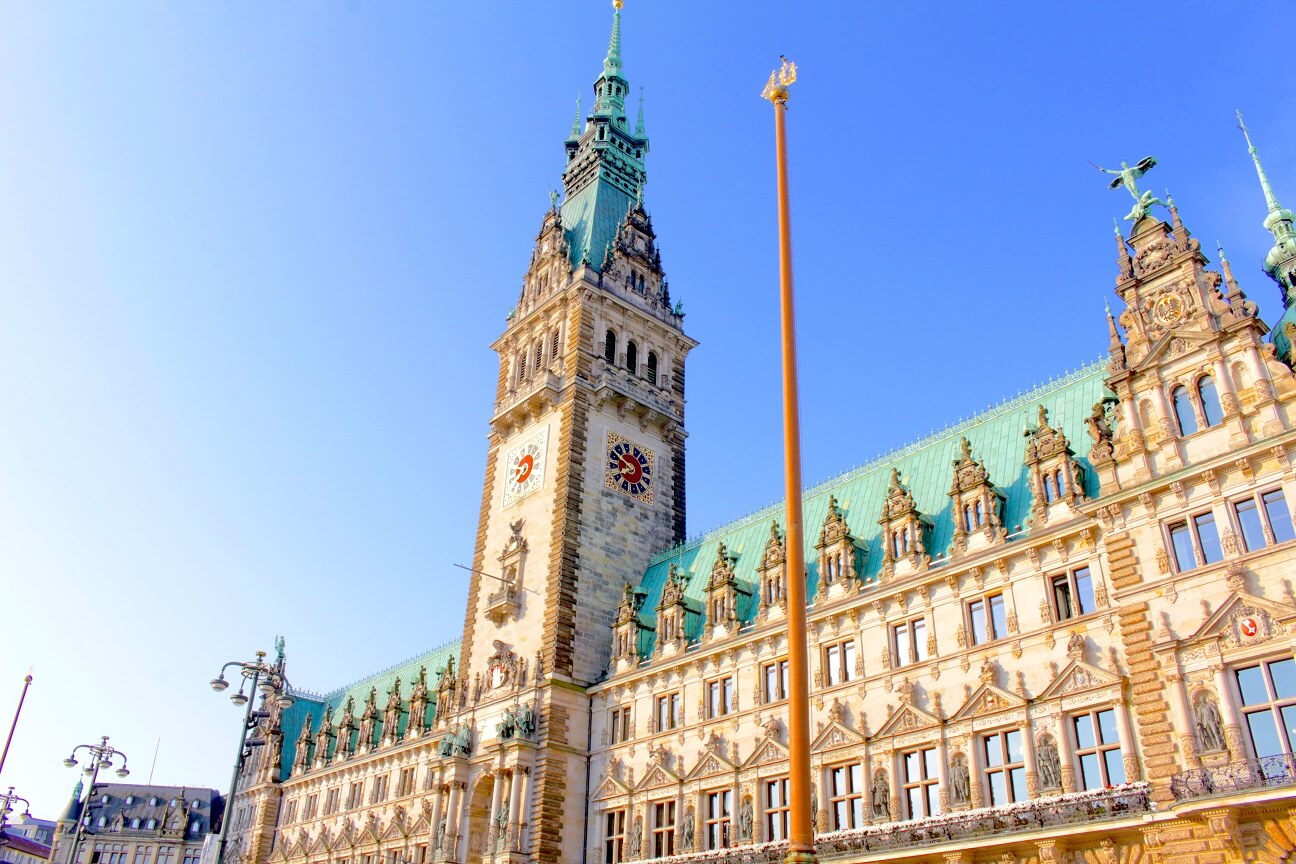 The port city of Hamburg in Germany has been important since ancient times. The city is Europe's second largest port and was once considered a 'gateway to the world'. Hamburg is also famously known as the 'city of bridges' since it has more bridges than Venice, Amsterdam and London combined.
The rich maritime and trading history has given the city a cosmopolitan, forward-thinking vibe and a great culture. Being one of the major German cities, Hamburg is also one of the biggest business and technology centres in the country and attracts talent across all industries and countries.
Living in Hamburg as an international student can be an experience of a lifetime that can widen your horizons and enhance your career prospects. Here are some of the top advantages of opting for a college course in this German city.
Hamburg has always stood out on the European map as a great city to pursue affordable education without any compromise on quality. The city is home to more than a dozen higher education institutions offering a wide range of courses in different subjects.
Both the state and private universities in Hamburg are known for their affordable tuition fees, research facilities and qualified faculties. Therefore, deciding to study in Hamburg can add significant value to your academic profile.
  Presence of diverse people and cultures
Hamburg's history as a port city has always made it accessible to people originating from different cultures and backgrounds. The city recorded as many as 6.6 million visitors in 2016 who came to the city either for business or leisure. At present, nearly one sixth of Hamburg's 1.8 million population have foreign nationalities.
This diversity gives the city its cosmopolitan flavour and allows you to experience a multicultural lifestyle. Studying at a Hamburg university like the Berlin School of Business and Innovation (BSBI) gives you exposure to diverse cultures and ethnicities.
Apart from rich culture and diversity, Hamburg also has a lot to offer in terms of quality of life and the latest infrastructure. The city features high-end healthcare and educational institutes, commercial centres and green spaces, all of which promote a high quality of life.
The Economist Intelligence Unit's Global City Liveability Index report placed Hamburg in 10th position in 2017. The city also clinched 19th position in the 2017 Quality of Living Rankings for Global Cities survey conducted by Mercer.
Hamburg also has a great reputation in reference to life satisfaction. This is reflected in the city's second position in the Deutsche Post's Gluecksatlas 2017 Life Satisfaction Index.
  Innumerable recreational spots
As well as boasting an intellectually stimulating environment, Hamburg has many tourist attractions and recreational spots which can help you create a healthy work-life balance.
There are more than 60 museums, 100 music venues and over 40 theatres in the city to choose from. If you are a nature buff, you might want to attend a water garden concert by the Parksee Planten un Blomen. The city is also made up of many waterways and canals, which offer a lot of opportunities for boating and kayaking.
  Multiple part-time job opportunities for international students
Even if you have a decent budget or a scholarship to fund your study and living expenses in Hamburg, getting a part-time job can provide some extra money which can be handy in emergencies.
The German government in Hamburg allows international students to work for up to 120 full days or 240 half days in a year. Securing a part-time job can not only help with your expenses but can also give you an insight into corporate life in Germany which can be added to your professional experience.
Other advantages of studying in Hamburg include access to numerous scholarship opportunities, an affordable cost of living in Hamburg, and the chance to visit other historical German cities like Berlin.
If you are looking for appropriate industry-oriented courses that let you study in Hamburg, you can check out the programmes offered by BSBI, which has a campus in the city.
From a dedicated Academic Support Centre to state-of-the-art virtual learning aids, BSBI offers all kinds of facilities to enhance the educational experience of their students. Being a BSBI student also allows you access to its Careers and Employability services which can help you in your job search.
As a BSBI student, you will also get access to free German language study support that can assist your integration into German culture and improve your career prospects in the country.
Click here to browse through the wide range of industry-oriented programmes offered by BSBI.
Find out more about studying in Hamburg, Germany, with BSBI.