What draws international students to study at BSBI?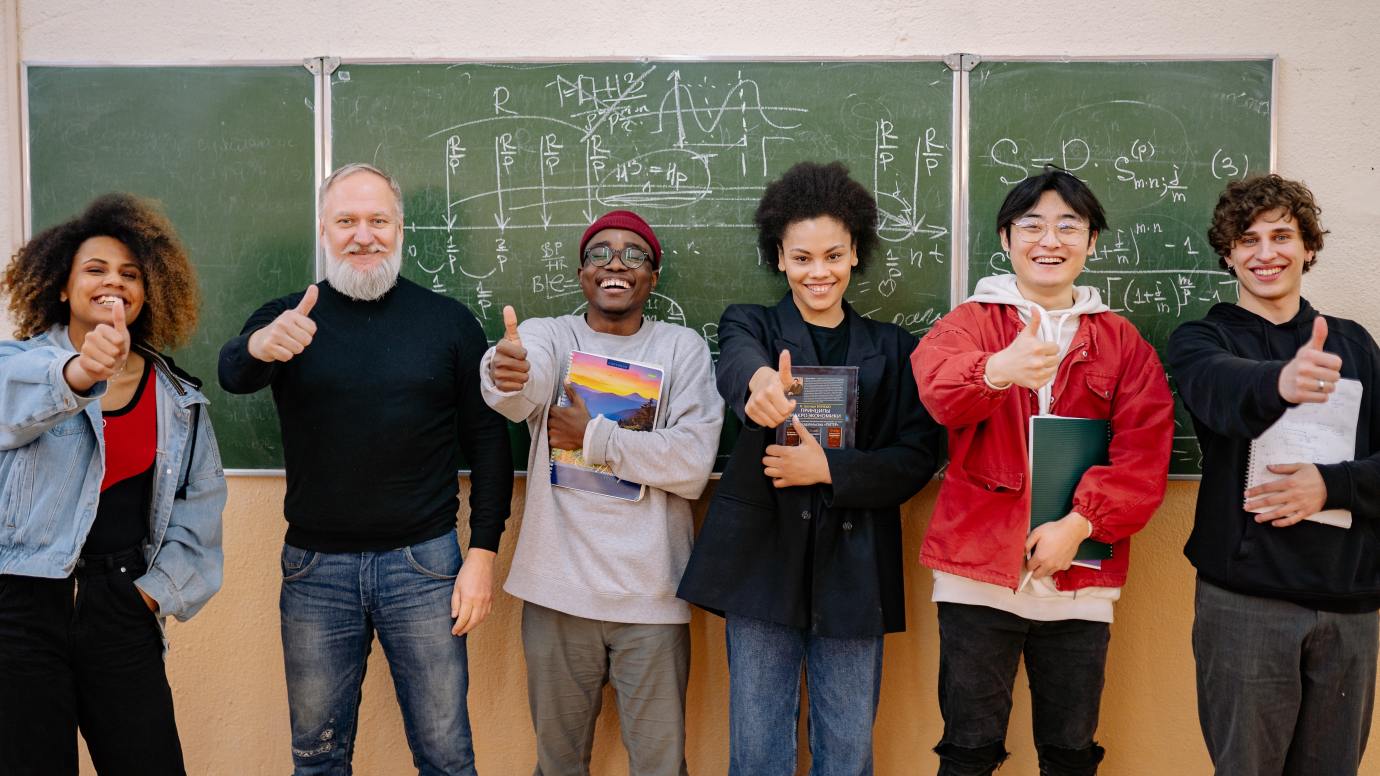 High-quality education is a priority for every ambitious student. Germany has maintained its status as being a preferred choice for international students for a long time now. Berlin, being the capital city and the 4th largest economy in the world has a strong pull for students globally. 
Additionally, when you choose to study at BSBI you also have the possibility to study at partner universities in Paris and Athens. This gives students the advantage to choose among two leading European destinations, as well as studying in Berlin.
Germany remains a firm favourite for international students and, welcomed 416,437 students during the winter semesters of 2020/2021, as per statistics compiled by 'Study in Germany'. Also, according to the German Academic Exchange Service (DAAD), there are currently a total of 330,000 international students in Germany. 
So, what is that about this culturally vibrant nation that is encouraging foreign students to come and study in Germany?
Emphasis on good education
Students often choose to study abroad for the prospect of a better education and a degree that will improve their employability. Germany takes education seriously and ensures that students have the advantage of a rich curriculum, the latest learning tools and training that gives them an edge in their chosen discipline. 
Germany leads the EU in big tech and has always been a world leader in terms of technology. This also impacts classroom studies where technology-mediated learning is adopted. Along with this, a range of programmes (Bachelor, Master, Diploma and online courses) are offered to students which makes it easier for them to narrow down their choice and find the perfect fit. 
BSBI takes this a step further by offering study options in two other campuses, located in Athens and Paris. So along with Berlin, you get to experience the learning style of another popular and culturally remarkable city.
Cost of living in Germany
If you are looking for affordable education that doesn't compromise on quality, Germany is your destination.
Berlin is the cheapest capital city in Western Europe. According to HousingAnywhere, the living cost and rent in the city are surprisingly affordable for international students. The average monthly rental price for a room in Berlin is €571 and students can also opt for a shared room.
Berlin also offers a wide variety of cafes and restaurants so you can easily find local eateries. Food expenses can be somewhere around €300 a month for students but it obviously depends on your eating habits. All in all, cost of living for international students in Germany isn't too high.
Surplus work opportunities
International students in Germany are allowed to work 120 full days or 240 half days every year. These off-campus jobs not only help students financially but also give them a deeper insight into the work culture in Germany.
As a student, you are more likely to take up jobs in trade fairs, restaurants and other junior roles. Through these mini-jobs or marginal jobs as termed in Germany, you could earn up to 450 EUR per month. The best part is that you don't have to pay taxes!
Additionally, once you've completed your degree, you'll have lots of options to choose from. Germany is recognised as the largest tech hub in the world, with Berlin being home to some of the best German start-ups, the area is Germany's Silicon Valley. The city boasts of a brilliant start-up ecosystem and even offers an amazing work-life balance.
Diverse community
An important factor to consider for study in Germany for Indian students is the vibrancy and the welcoming ambience. Culture shock is among the main concern that students have, especially from Asian countries, when choosing to study in Europe. 
Germany being a melting pot of many ethnicities and cultures is an excellent place for foreign students. You will find it easy to mingle with the crowd and many metropolitan cities like Berlin, Munich and more have many international students. 
A diverse experience is a necessity in today's globalised world and you can expand on this by opting for a multi-campus experience with BSBI, which will allow you to enjoy the vibrant culture of Berlin along with Paris and Athens.
Learn a new language
Among the many reasons to study in Germany is the opportunity to learn a new language. Being able to speak German is not a requirement as most programmes have English as a language of instruction. Also, many German cities like Berlin have many popular spoken languages commonly spoken including English, Croatian, Serbian and more. 
However, if you fancy learning a new language to add to your skillset, living in the country is the best way to learn. BSBI even gives students the opportunity to learn German alongside any Master programme. Speaking the language will also improve your chances of employability in the German job market.
An international experience
With education and business now being largely global, students are looking for multicultural learning, which BSBI makes possible through its international study experience initiative in collaboration with PPA Business School. This allows BSBI students to pick between two diverse destinations – Athens, Greece and Paris, France for further their studies.
Athens which is regarded for its historical and cultural significance is a great place for any aspiring scholar who wants to enhance their education and life experiences. Paris is another remarkable city that offers a lot in terms of education, language, culture and that special something that this city exudes.
Students can finish their learning journey in Berlin, making it a wholesome experience that is professionally and personally empowering. You will get to experience the learning styles of two different countries, all the while soaking up their unique cultures.
Also, BSBI supports students throughout the process so you don't have to worry about things like student application and VISA application. You will also be supported with finding accommodation and enrolment in your chosen city. If you are excited by a multi-campus experience then click here! 
Berlin School of Business and Innovation offers a range of programmes suited to the needs of every student. You can take your pick of undergraduate, postgraduate, doctorate, certificate programmes and even online courses that are accredited and globally recognised. 
From an easy registration process to flexible payment plans, BSBI has it all covered to make the process smoother for international students. The business school faculty comprise of industry-focused academics who use the latest learning tools to prepare students for successful careers in a fast-paced industry. 
If you're an international student and you have more queries about BSBI then click here.