Top 10 career options after a Master's Degree in Finance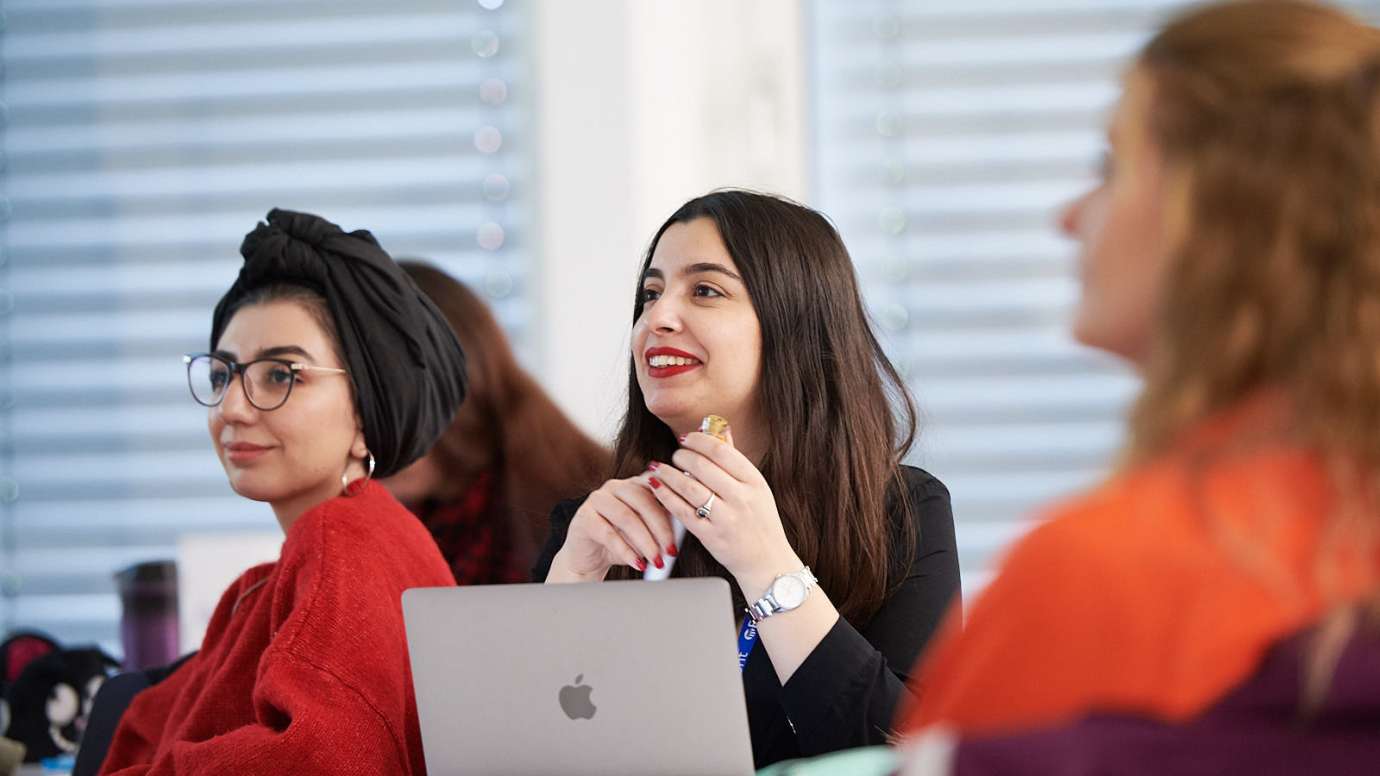 Finance is a rapidly growing industry, especially since a good finance department is a necessity in all organisations. The fast growth and huge amount of job opportunities in the field have led to more and more people steering towards a career in finance. While some might stop at a bachelor's degree in finance, acquiring a master's degree can help you achieve more senior positions and higher wages. Let's take a look at what your career options after a master's degree in finance look like.
Why study a master's degree in finance?

Specialised focus: Pursuing an undergraduate finance degree will help you gain skills that are extremely relevant in today's global business scenario. Moving on to a  master's degree in finance will allow you to focus on a specific area that will grant you access to an array of career opportunities.
Booming industry: There is a large number of jobs available in finance, hence there is a high demand for finance professionals who excel in their field of work. Moreover, careers in finance are known to pay well, making it a lucrative career choice.
10 career options after a master's degree in finance
Financial analyst: These professionals are responsible for collecting and analysing financial data, creating financial models for effective decision making, studying market trends and making forecasts based on financial analyses.
Investment banker: This role involves responsibilities such as providing assistance to clients for mergers and acquisitions, helping clients raise capital, either by issuing debt or by selling equity, and advising clients on potential and profitable investment opportunities.
Accountant: The job responsibilities of an accountant include compilation and analysis of account information for preparing asset, capital and liability account entries. Additionally, they are also required to document and recommend financial transactions.
Trader: Traders usually specialise in a single type of financial instrument, such as stocks, debts or commodities. However, they could also work in different markets at the same time and execute trades in various instruments, such as bonds, commodities, equities and foreign exchange.
Financial examiner: Professionals in this role are responsible for ensuring that the operations of financial institutions, such as banks and security firms, are compliant with laws and regulations. They are usually hired by government agencies or insurance firms.
Insurance specialist: As an insurance specialist, you will be required to decode complex insurance laws and policies, act as an advisor for issues about insurance eligibility and coverage and ensure its compliance with laws and regulations.
Portfolio manager: Mainly responsible for creating and managing investment allocations for clients, portfolio managers also take up the responsibility of determining the risk level of a client depending on their risk preferences and the market situation.
Financial advisor: These professionals advise clients on issues such as investments, taxes, insurance, mortgage and estate planning.
Actuary: An actuary is responsible for assessing the probability of a situation and the financial repercussions it might have.
Finance manager: A financial manager is responsible for monitoring accounts, reviewing the financial reports of an organisation, making financial forecasts and preparing activity reports. Additionally, they can also take on tasks such as analysing market trends for potential business opportunities and identifying methods to increase profits.



Financial analyst Average salary*(€48,188)

Investment manager Average salary*(€67,500)

Accountant Average salary*(€38,084)

Trader Average salary*(€56,570)

Insurance specialist Average salary*(€27,998)

Portfolio manager Average salary*(€64,678)

Financial advisor Average salary*(€40,311)

Actuary Average salary*(€66,232)

Finance manager Average salary*(€63,679)
Finance has become an increasingly popular choice of study for many, given the varied range of job opportunities and high remuneration. Hence, more and more institutions are offering professional finance courses for students to make it big in the industry. Berlin School of Business and Innovation (BSBI) is a renowned business school that provides affordable courses and world-class education, including an  MA in Finance and Investments. The course focuses on equipping students with skills that are most relevant to today's finance and investment sector, as well as teaching students how to implement theoretical knowledge to practical situations. So hurry and sign up for the course now!*Average salaries in Germany as advertised on  Payscale.