'Innovate, don't stagnate' – An Interview with Jan Valentin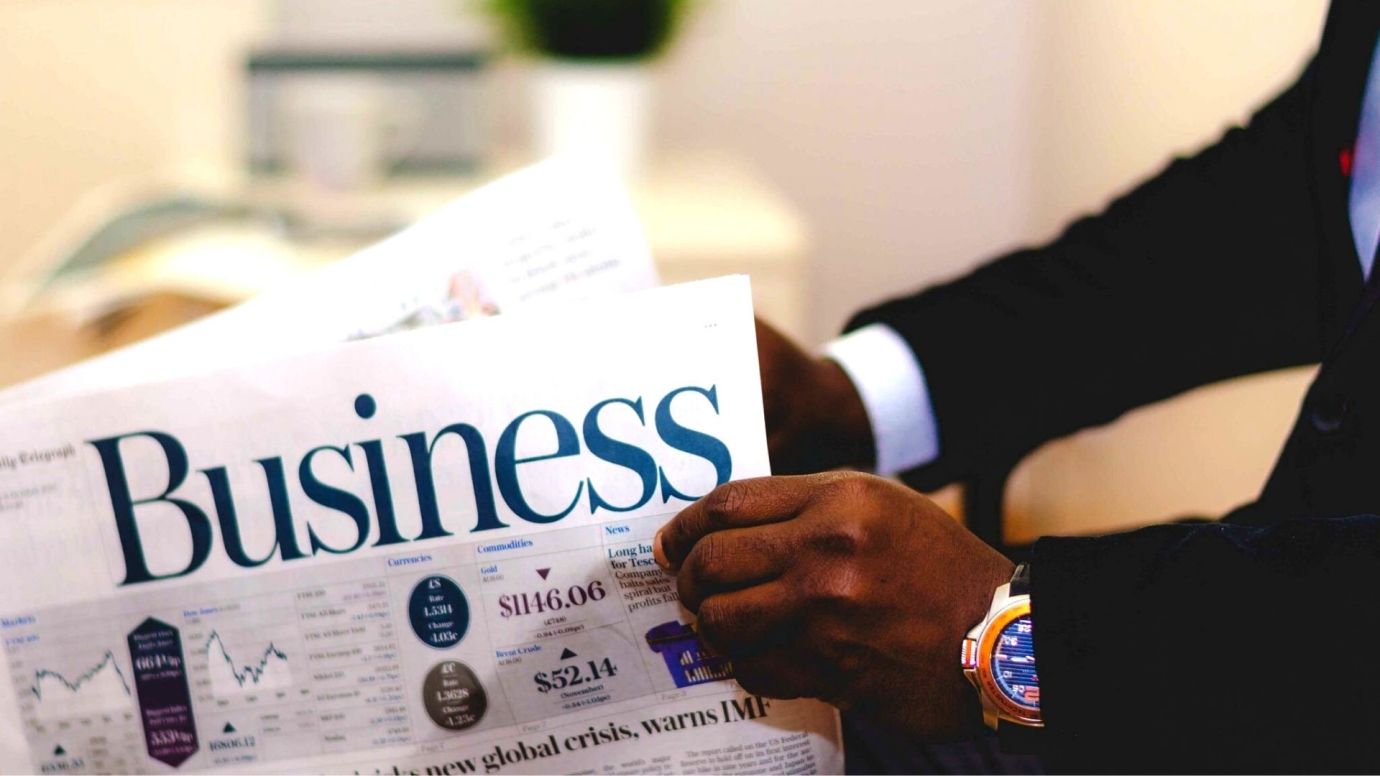 Jan-Frederik Valentin is the founder of CEO of Ennea.VC and Ennea Capital Partners. He has also worked for leading travel companies such as Kayak. Jan spoke to Pioneer about the impact he thinks COVID-19 has had on business.
How has COVID-19 impacted your sector and how will it change?
We are in the investment business and the investment sector has been marked by higher volatility in the past few months. We had a pretty dead March/April, though, it has picked up again. Investment companies have an obligation to their shareholders to invest money, and so the market is largely back up and running.
Some companies, notably family offices, have gone stronger into public investments (stocks), some transactions have been cheaper than in the past. But overall the investment sector is healthy. In our function as an early-stage investment and advisory company, we work with start-ups across various sectors, including in education, food & food technology or general e-commerce. Some of the sectors we see booming now are food delivery and remote learning apps. That said, our primary focus of investment has been travel in the past, and this sector, of course, has been hit hard by the crisis. While there are winners – e.g. holiday homes and camping platforms – most verticals are down by 50% or more YOY. We are nonetheless positive about all industries we are involved with.
If we take a closer look at travel, for example, the long-term trends are staggering. In 2001, the World Tourism Organisation recorded 588 million travellers. Nine years later – after the peak of the financial crisis – 818 million people were travelling. Fast forward again and you can count 1.3 billion travellers in 2019.
It is impossible at this point to predict the precise end of the coronavirus crisis. However, it is fair to assume that ca. 1.5 billion travellers will be taking leisure and business trips around the world in 2025. Now is the time to drive innovation in such a way that these travellers will travel smarter and in a more sustainable way than before the pandemic. We need to help grow startups that facilitate this. It's a good time to be an investor in the space.
What is your approach to planning and delivering sustainable growth for a business?
There are plenty of good ideas, but 90% of implementing them is about the execution. First – get your team right. Second – get your expectations right, including your business plan and
have your numbers constantly on the radar. Hardly any start-up will ever work according to its business plan, so you have to be flexible, re-pivot when you don't achieve your goals, and, most likely, repivot again. For example, you might do this in sustainable growth, as weird as it may sound. At the end of the day, it goes hand in hand with constant change and flexibility.
What do you think is the essential knowledge for someone looking to work in this sector?
You don't need to have an MBA to work in an investment start-up. You don't need to be a banker either. You can be a social scientist or even an artist, with a good sense for ideas, numbers and the future. There are books out there that liken investment business with some streams of philosophical reasoning, and I quite like that. In investment, you deal with the future, with uncertainty and probabilities, and you have to develop your own sense and mechanisms to produce good results. Certainly, you better be prone to risk-taking and to making decisions under circumstances of huge uncertainty, to feel good in this business.
In your experience, what are the most common mistakes businesses make when looking to expand?
The most common fault is to not build the right team, and then fail with expansion. When you expand vertically, you may also easily lose focus, and get involved in, say, business streams that you are not good at. On the other hand, when you go international, all sorts of things can go wrong. No two markets are exactly the same, and you better have local knowledge on board to understand the intricacies of differences.
What lessons do you think businesses and entrepreneurs can learn from the pandemic?
Obviously, learnings differ by market and sector. Nonetheless here are a few that affect a lot of start-ups these days:
Keeping cash tight is king and may become more important than before the pandemic. Companies with excessive but unprofitable growth were hurt the most once revenues declined from one day to the next. Get the basics right but don't stop investing into the future entirely.
Technology will be ever more the key to successful business conduct – invest in a strong UX, data and machine-learning play and automatise processes on all levels (company and product). Innovate, don't stagnate. Reassure your in-vestors that they have invested in the right business with an innovative/solid approach. Funding rounds are possible – but be aware of the snake investors looking for bargain deals.
Take good care of the staff you want to keep – and be swift, clear and trans-parent with those you cannot keep. Don't drag out firing rounds that hurt mo-rale.
Tell us about your experience in the travel industry and how it prepared you for the next step in your career.
Coming from journalism school, I somewhat stumbled into the travel industry through an internship at Süddeutsche Zeitung. I stayed there in the privileged position of writing travel stories from far away countries, then pivoted to the online world, supporting the launch of weg.de. From there, I worked in PR, marketing and general management of travel companies.
I guess the breadth of experiences, with a creative edge to them, helps me in many ways today. In our business, you have to learn fast about different businesses and their models, you have to be able to write, edit and criticise concepts and decks etc. You also need to be a relationship builder. The math side of things is probably the one that I was least educated for when starting to invest. But in the end, you need to keep learning all along, every day.
In your line of work, how essential is knowledge of trading and financial markets?
It certainly helps. Markets are connected and, largely, correlated. And both "systems" are very volatile. Also, when we fundraise ourselves, we somewhat compete with public markets. The fund investment business that we are in comes with a few downsides to our investors, such as long holding times and lack of transparency on the daily business, if you compare it with, for example, investing in public stock. Therefore, you have to explain the advantages to your own investors – higher potential return combined with risk diversification and so on. Early-stage investing, though, is not a pure numbers game. It has to do a lot more with team, timing etc. than later-stage investing. In a way, public markets are easier to grasp.
When it comes to your industry, are creativity and out-of-the-box thinking sought after skills?
Yes, any day, every day. At least this is my view of it. You can make money in investment just "knowing Excel really well", but you become more useful to start-ups when you support their innovation. Real innovation is almost always outside some box. Furthermore, almost any entrepreneur will, at some point, sit in their own box. A good investor can help shed light in corners of that box from the outside.
How would you encourage young people to pursue this career?
Do different things whilst and after you study, be curious to always learn new things; do this every day. This is the biggest benefit of the job. Don't do it for the money. You can make a lot of money in this business, but it comes at a fairly high risk and high opportunity cost. You need to love this job to do it. Nothing will come for free.
How can higher education institutions prepare students aspiring for a career in your line of work?
In general, entrepreneurship is something schools should gear more students towards. My personal opinion is that capitalism, as it stands, is on a downward slope. Society is built on a few owners of capital and many working as employees for these owners does not lead to optimal outcomes. Hence, ideally, everyone becomes a shareholder in the companies they engage with in one way or another. Universities should teach students to not trade the risk of entrepreneurship with the security and the comfort of employment in a corporate job that may not exist further down the line. Besides that, creative, math and accounting etc. skills are good to obtain in order to do this business well.
An Interview with Jan Valentin by Fabiana Forni, PR Manager.
Pioneer is a biannual magazine, dedicated to and created by BSBI students, providing them with a platform to express themselves through blogs, letters and personal stories. The magazine features interviews with business leaders, information about Germany, professional advice and lifestyle tips
Read the full issue of Pioneer
​