How much does it cost to study in Germany?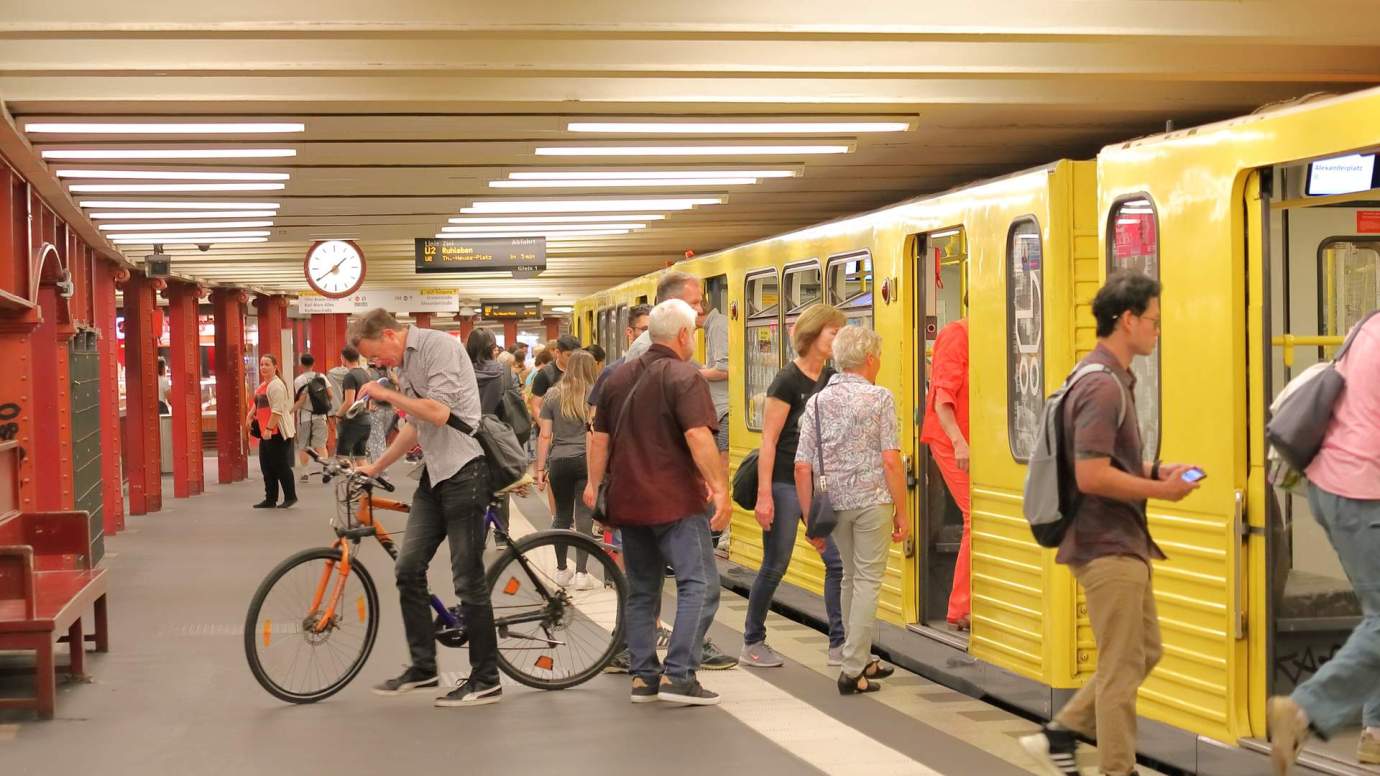 Read this blog to find out what the cost of living and studying in Germany is.
Also called "the land of poets and thinkers", Germany is known for its rich culture and heritage, beautiful landscape of rivers and forests and is the abode of extensive mountain ranges.
Germany also just so happens to be one of the most popular study destinations for  international students. This can be accredited to Germany's number four ranking in  US News' Best Countries for Education. While the estimate for international students' footfall by 2020 was 350,000, the country reached this feat in 2017. With the high quality of education offered by German universities, more and more students are inclined towards pursuing higher education in Germany. One question that pops up into everyone's mind before taking the plunge is – "How much does it cost to study in Germany?" So here's a blog that will give you a detailed idea about the cost of education in the country.
Cost of studying at a university in Germany
Studying abroad is a complex decision to make. On the upside, you are going to pursue education in a global environment and explore a new country. The downside of it is that you will be in for a culture shock and will be among people from different parts of the world. However, the experience of studying abroad is worth every penny. Talking of penny, wouldn't it be a good idea to get an estimate of how much you will be spending on your 'study abroad in Germany' endeavour? Well, here's an approximate cost evaluation:
Tuition fees: the cost of pursuing an  undergraduate degree in a private German university can go up to €20,000 a year, whereas that of a postgraduate or master's degree can be around €30,000 a year. However, these costs may vary depending on whether the university is private or public and the area of study you choose to pursue.
Accommodation costs: accommodation costs make up for a large part of international students' expenses. In Germany, the cost of accommodation can be anywhere between €210 and €360 per month. If you decide to live alone, accommodation can cost you about €363 per month and living in a campus accommodation could cost about €351 per month. The  cost of accommodation in Germany varies depending on the city you are living in. For example, the approximate cost of renting a house in Munich is a whopping €665 per month, whereas the monthly student rent in Leipzig is about €327.
Living expenses:
Transportation options in Germany for international students
The public transport facilities in Germany are cheap, efficient and organised. There is connectivity between and within big cities as well as connections to smaller towns in the country. For international students, public transport is the best way to commute, given that it is affordable and convenient. Here are some of the public transport options:
U-Bahn: most German metropolitan cities have U-Bahn (Untergrundbahn) as a common commute option. U-Bahn is similar to the subway, operating underground and coming to the surface only when it gets closer to the periphery. The U-Bahn operates frequently throughout the day, usually every 5 to 15 minutes.
S-Bahn: the railway service in Germany is called S-Bah, which runs within the city (including suburban areas and nearby towns). The trains are frequent, with service available every 20 to 30 minutes. The frequency schedule is different for weekdays and weekends.
Bus: the number of buses operating in a city of Germany depends on how large the city is. The bus stops are identified with a capital 'H'. Larger cities like Berlin have bus services available throughout the night.
Trambahn: the street car or tram is called Trambahn in Germany. Most eastern German cities have this option for commute available. Nicknamed tube, Trambahn operates in major cities as well.
Tickets for the above mentioned transport options are available in the form of one-time, daily, weekly or monthly pass.
Scholarship and funding options for international students
Many government and private organisations offer scholarships and funding opportunities for international students. Some of the scholarships in Germany are:
DAAD Scholarship
Marie Curie International Incoming Fellowships
Humboldt Research Fellowships
KAAD Scholarships for Developing Countries
Einstein International Postdoctoral Fellowship
To learn more about the private and government-funded scholarships, read " Types of scholarships in Germany".
Cost of pursuing a master's in Germany
The cost of pursuing a master's degree in Germany varies depending on the course you choose and the university you pursue it with. Given below is an estimate of tuition fees for some of the master's degrees for international students.
This article was written by Meghdeep Patnaik and edited by Anisa C.If you also want to pursue an undergraduate or postgraduate degree in Germany, look no further. Berlin School of Business and Innovation (BSBI) offers a number of professional courses with world-class education and a global environment. You can find out more about the courses offered by BSBI  here.   Academic Ranking of World Universities (ARWU) conducted a survey in 2018 announcing that Germany is home to 6 universities that featured in the top 100 worldwide university rankings. This speaks volumes about the quality of education that universities in Germany offer.