Best of Berlin Nightlife for Students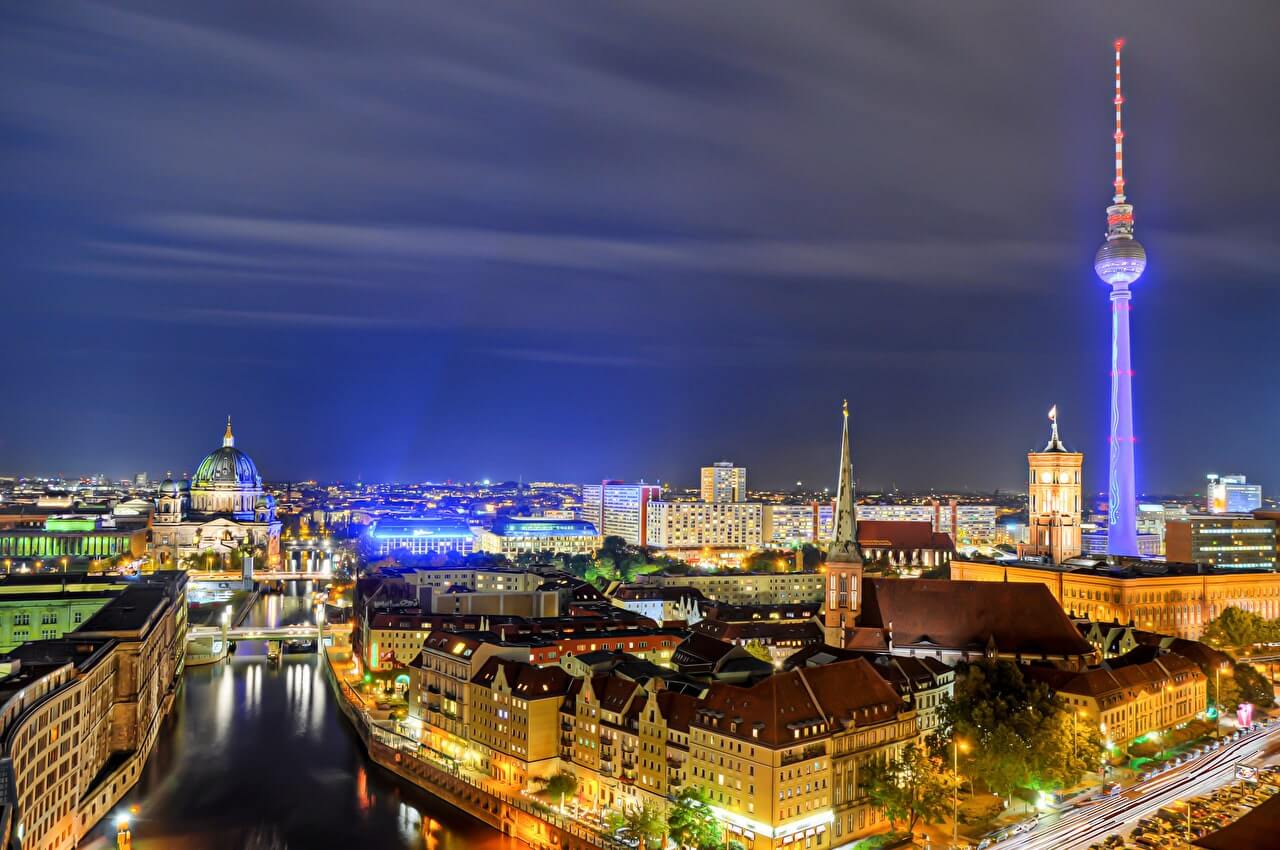 College years are often said to be the most interesting period in an individual's life as they give students the opportunity to be involved in an array of experiences. While studying takes up a major chunk of time during this phase, the remaining time is open for students to get involved in a variety of activities.
For those who choose Berlin as their study destination, they will have the chance to experience a night life that vibrant, unique and exciting. 
Whilst in the daytime, the capital of Germany is occupied with quiet brunches and exuberant markets, when night falls, Berlin transforms into a colourful and spirited party destination. Students can enjoy the nightlife of Berlin to the fullest at clubs and community centres that offer tailor-made events. 
Berlin nightlife
If you thought Germany was a world leader only in terms of business and technology, then think again. Germany is also a leader in eccentric nights out. While you can stroll through the markets or enjoy a hot cuppa at a cosy cafe during day time, at night you dance all your troubles away. 
Berlin has distinct spaces and activities curated to offer great nightlife. The city is known for being safe and having an open attitude meaning people from various communities can come together and have a good time without any fear. The city has long been a paradise for those who feel different.
Nightlife for Berliners is not just restricted to hedonistic activities but also holds many surprises. It has clubs playing jazz to traditional 1920s club that will make you feel like a time traveller. 
Best of Berlin nightlife 
It is the eclectic mix of things that makes Berlin's nightlife so exciting. The city has emerged as a fabulous party place roping in tourist and party animals from all over the world. 
Here is a pick of some of the finest places that can give you a good taste of true Berlin nightlife: 
 Cosmic Comedy Berlin– If your idea of a great night out is one full of laughter then head over to cosmic comedy at Rosa-Luxemburg-Platz. This destination promises good food including vegan delicacies, great drinks and stand-up comedians. All in all, you are up for an enjoyable evening here that will help you forget all about your studies for an evening!  
Clärchens Ballhaus– The idea of partying at night is often restricted to fluorescent lights, loud music and a high-spirited atmosphere. Imagine if the setting is a century-old dance club that looks like you have travelled back to 1920s. Clärchens Ballhaus at Auguststrasse carries an old school aura and you can even take a tour of the building that houses it during day time. It certainly offers the best nightlife in Berlin with an unusual twist.  
Chameleon Theater Berlin– You can enjoy an animated circus performance and acrobats all while sipping on a drink and biting into scrumptious food. The range of performances offered here includes comic skits and great music. Chameleon Theater at Rosenthaler Str. serves a platter full of fun! 
A-Trane– If you love jazz or are fond of classic blues then A-Trane in Charlottenburg should be top or your list for a great night out. The place has been home to notable names like Diana Krall, pianist Uri Caine, Herbie Hancock and more, ever since its inception in the 90s. From regular soulful shows to energetic jam sessions, you can enjoy various types of music here. 
Freiluftkino/Open-air theatres – If the prospect of catching a movie under starry nights is your idea of a perfect night out then Freiluftkino is a great destination. From Hollywood blockbusters to famous classics, you can enjoy a great movie night in a cosy and comfortable space. Four places in Berlin offer this extraordinary experience; Kreuzberg, Friedrichshain, Hasenheide and Mitte.  
Norms and social code of Berlin nightlife:
Budgeting While you are gearing up to make the best of what Berlin's nightlife has to offer, it is important to look the part and keep some essential information handy. Here is a short guide to Berlin nightlife:
  This city is all about spontaneity which means ditch the idea of planning everything and enjoy whatever comes up during the evening.

  The pubs and bars start to fill in post 9pm and stay open till 3am in the morning.  

  It's best to go clubbing at 12am but by going early you can make use of the happy hours. 

  Dress the part but make sure you don't look overly done up. The locals here are more about effortless yet chic dressing. 
Great nightlife is just one of the numerous perks of studying in Berlin. International students feel comfortable with the inviting ambience of the city and the affable nature of the locals. Berlin is an emerging epicentre of business and commerce and an excellent place to pursue higher education. If you are thinking about further education, then take a look at  Berlin School of Business & Innovation which offers a range of programmes designed to meet industry standard.