4 Career-Boosting Motives to Opt For a Global MBA from Germany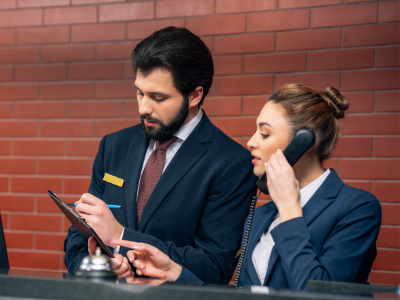 You might be reading this blog from your computer in India while chatting with your friend from the USA. Meanwhile, open markets have made it possible for you to get imported toiletries from a nearby supermarket. Such is the power of globalisation!
The recent pandemic has also opened our eyes to how digital media and the internet have made the world smaller. In the business world, freelancers communicate with clients from other continents while businesses are operating with their employees scattered around the globe.
It's clear that globalisation is here to stay. A Harvard Business Review article reported that the DHL Global Connectedness Index showed the world was more interconnected in 2018 than ever before.
If you want your corporate career to flourish, you'll need to develop business skills that allow you to take on markets around the globe. Pursuing a global MBA in Germany from a reputed university like the Berlin School of Business and Innovation (BSBI) can be a step in the right direction.
Learn how a global MBA from BSBI can help you establish a successful business or career overseas.
You can mingle with students from different parts of the world
In most cases, international students choose global MBA programmes because they want to establish a business career in developed countries. Hence, gaining admission to a global MBA programme can help you meet and interact with people from different parts of the world.
Being exposed to students from different countries can have multiple benefits. You get to experience new traditions and develop a sensitivity towards cultural differences which are both important when it comes to networking. You also get to develop an international perspective which is vital for a global career.
Frederick Adjei, a former Global MBA student from BSBI, developed a global outlook because of the campus's friendly atmosphere, which enables students to share their experiences with each other.
You get access to a diverse curriculum with a plethora of subjects
One of the most exciting things about a global MBA is the diversity of its curriculum. Most global MBA curriculums are usually more comprehensive than their counterparts. This diversity in MBA subjects can help you better understand international business environments, global operational models, and international finance.
These concepts are essential for understanding how you can grow and expand a business across the world.
A global MBA can help you take your business abroad
Starting and running an international business can be a tough job. You need to be aware of many legal systems and gain exposure to a variety of cultures to help you deal with people from various backgrounds.
This is where a global MBA is useful. The course can help you learn how to pitch your ideas to an international audience and work with people from across the globe by understanding the nuances of different cultures.
Along with all these global MBA benefits, the programme can also help you to fulfil your entrepreneurial dreams. The Global MBA at BSBI has a final term dissertation module that lets you approach a business problem and develop a solution to solve it. This can give you the preliminary practice and experience of starting a company from scratch.
Want to build a successful business in a country of your choice? The Entrepreneurship Pathway on the Global MBA at BSBI can help you!
By the time you're done with the programme, you'll be able to quickly assess different markets and business models and adapt your organisation to different environments and scenarios. The course will also teach you how to effectively communicate your business needs to international stakeholders.
The course is offered in conjunction with the University for the Creative Arts (UCA), a critically acclaimed university and has been ranked no. 7 in The Guardian League Tables 2021 for business, management and marketing.
Click here to apply for the Global MBA at BSBI.
Your career prospects can be widened
Your global MBA qualification proves to employers that you possess the relevant business sense and management expertise required to handle an international organisation.
The Global MBA from BSBI allows you to explore high paying business roles, like senior business manager or management executive, in strong economies such as Germany. Recent Glassdoor data suggests that MBA graduates in the country can earn more than €67,079 per year.
A global MBA from Germany can broaden the scope of your business career and allow you to work for any international organisation. You can check out more about the Global MBA scope and career prospects on the BSBI website.
The article is written by Sweha Hazari.