BSc (Hons) Computer Science and Digitisation
This three/four year course will help students develop their managerial, intellectual and practical skills and provide them with key knowledge required to work in computer science.

Faculty of Computer Science & Informatics
Start Online Application
Overview
The course will conclude with a major degree dissertation to prepare you for your professional practice or postgraduate study career. 
The Computer Science and Digitisation course is an innovative programme where computer science and the emerging digitisation technologies and challenges are perfectly in balance to form new business leaders in the computer science field. This course aims to provide students with a comprehensive understanding of computer science. You will learn the skills needed to support the products and the services emerging within the global industry of computer science. 
Students will develop the core skills required to further their academic and theoretical knowledge in IT. The curriculum emphasises computer science which is supported by professional tools, advanced simulation techniques literacy and the application of a variety of tasks to solve problems and make informed decisions and design solutions in the domain of IT.
Located in Berlin, the capital of Germany, BSBI is the perfect location to deepen your knowledge and understanding of the computer science domain. Our compulsory professional labs, workshops and local as well as global networks allows you to become the adaptable, resilient, globally minded, confident, entrepreneurial, and service savvy professional so in demand in the contemporary workplace.
Instructed by a mixture of cutting-edge academic staff and experienced industry professionals, you will have the opportunity to learn real-world skills beyond the classroom through visits, networking and placements.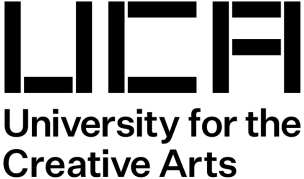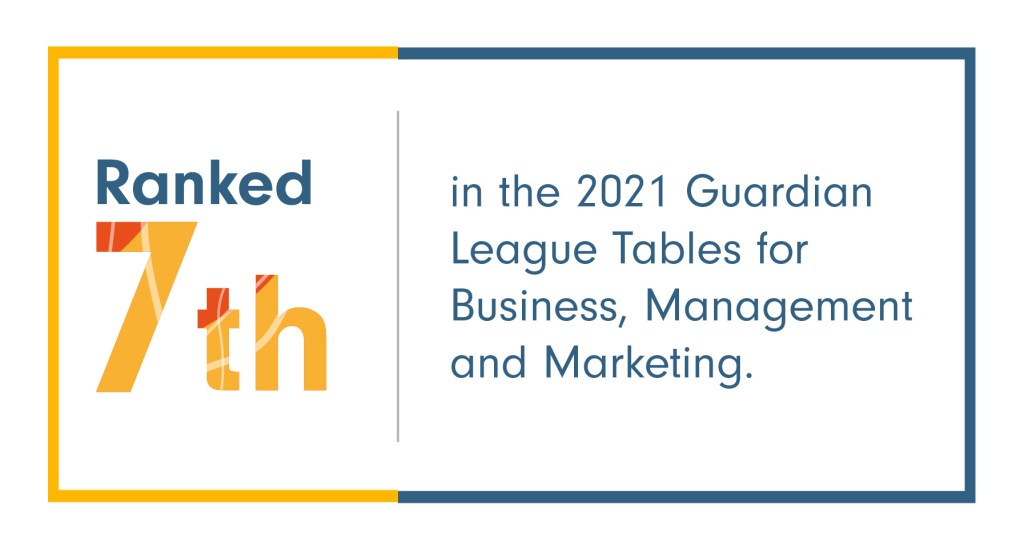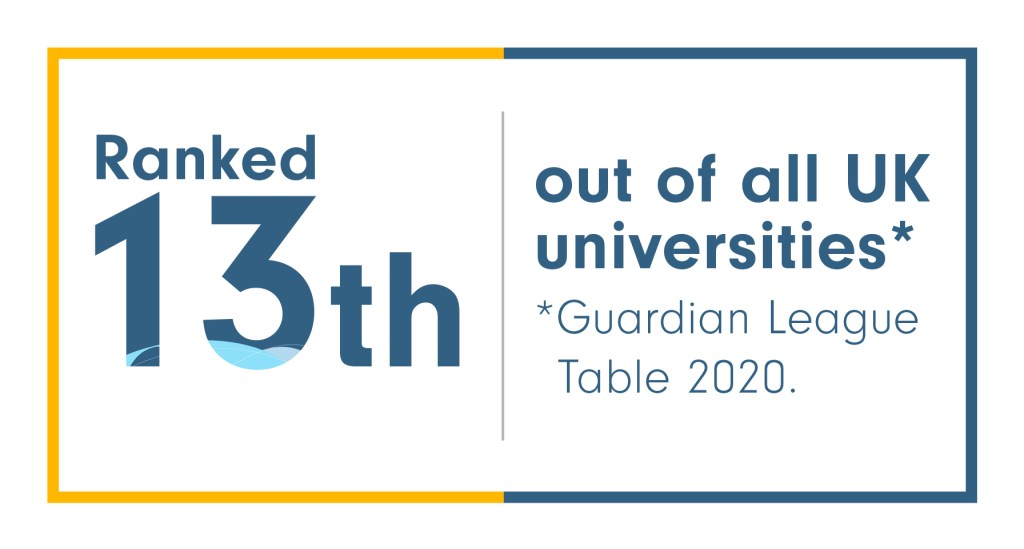 Berlin School of Business and Innovation is in partnership with University for the Creative Arts (UCA). As a result of this partnership, BSBI is able to offer the BSc (Hons) Computer Science and Digitisation programme. UCA is an acclaimed creative institution in the UK that ranks highly in all three of the major UK league tables. The university has also been ranked 13th out of all UK universities in the Guardian League Table 2020; and ranked no.7 in the 2021 Guardian League Tables for Business, Management & Marketing.
SECURE YOUR PLACE ON THIS PROGRAMME BY APPLYING TODAY FOR 2023 INTAKES-
FIND OUT HOW TO APPLY HERE
What will you experience?
The course is delivered 100% on-campus with full access to state-of-the art facilities. Students will also have additional access to course and reading materials via the University for the Creative Arts platform.
The latest technology will be incorporated during the course to enhance learning and encourage collaborative working. Industry guest speakers, company visits and placements will also be embedded throughout the course to enrich your university experience and prepare you for professional practice.
Who should take this course?
This three/four-year programme is perfect for anyone with a desire to pursue a career in the field of computer science and digitisation. This will enable students to develop the specialist knowledge required for a successful professional career. Applicants should have a valid school leaving certificate, an English language certificate and be over 18 years old.
Why study this course?
You will earn a bachelor's degree with 120 UK credits per year (equivalent to 60 ECTS per year). This helps student mobility in the EU when it comes to transferring credits from one higher education institution to another.
There is an increasing demand for computer science graduates and digital experts as many companies move to increased digitisation in the post-pandemic world. Through this course, you will receive a hands-on education and gain transferable skills which will add value to your future employability and enterprising ventures. As well as specific industry standard skills and attributes, employers are also looking for 'soft skills' acquired through interacting effectively in groups and teams and the ability to work independently and diligently manage your own time.  At BSBI, our profile of teaching and learning strategies strongly encourages these qualities and prepare you for your career by inculcating these transferable skills.
Course price
INTAKES
Berlin: February, October
2023 October: International students Price: €9,450/year | EU students Price: €7,000/year
2024 February: International students Price: €9,450/year | EU students Price: €7,000/year
2024 October: International students Price: €9,925/year | EU students Price: €7,450/year
Save up to 50% reduction on your fees via our High Achiever scholarship scheme. This is applicable for International Students only.
Terms and conditions apply. Find out more here.
The School's admissions process is subject to the Consumer Contracts (Terms and Conditions). Information on your Right of Withdrawal and our Refund Policy can be found in the BSBI study agreement.
Programme Structure
The latest technology is used to enhance learning and collaborative working, research-active staff works with you on the latest research developments, while industry guest speakers and live briefs provide development opportunities embedded throughout the course enrich your creative and business practice and significantly contributes to your experience at BSBI and preparation of professional practice.
The curriculum recognizes that diversity enriches our studies, whether from diversified cultural backgrounds or a range of different social experiences.  Our curriculum is designed to provide a wide range of perspectives on the computer science industries in a global context and to be an inclusive learning environment where explicit consideration is given to the diversity of our students.
You will study up to four days per week, in smaller class sizes and more frequent sessions. Teaching takes place Monday to Saturdays, during morning, afternoon, or evening sessions.
The modules of this programme are offered and delivered 100% on campus. Students will also have additional access to course and reading materials via the University for the Creative Arts platform.
FOUNDATION YEAR (INTERNATIONAL ROUTE)
This course is a programme designed to support students in developing key language and writing skills ready for undergraduate study
Introduction to Creative Business and Management
English for Academic Purposes, Research and Study skills 
Marketing, Communication and Branding
Creative Business Project
BSC 1ST YEAR
Year 1 focuses on developing your understanding of how computer science works and its place in innovative businesses. Alongside this you will explore the core tools and practices that are foundational to emerging issues in an increasingly digitised world.
Fundamentals of Computer Science
Mathematics for Computer Science
International Business Administration
Computer Science-Algorithms and Problem Solving using Python
Statistics for Data Analysis
Database Design and Implementation
BSC 2ND YEAR
Students will develop their research and learning within the fields of machine learning, data analysis, modelling and planning using programming languages and tools.
Machine Learning and Visualisation
Predictive Analysis-Classifications, Regression, Clustering
Digital Economy and Transformation
Computer Science for Digital Engineering (with C++; CAD)
Modelling and Planning
Operations Planning and Project Management
BSC 3RD YEAR
Students receive the opportunity to explore the cutting edge of computer science and digitisation. Research is situated within a global context to provide an extensive understanding of innovations and developments worldwide.
Simulation Techniques
Advanced Simulation Techniques
You will have the opportunity to follow one of 4 innovative pathways.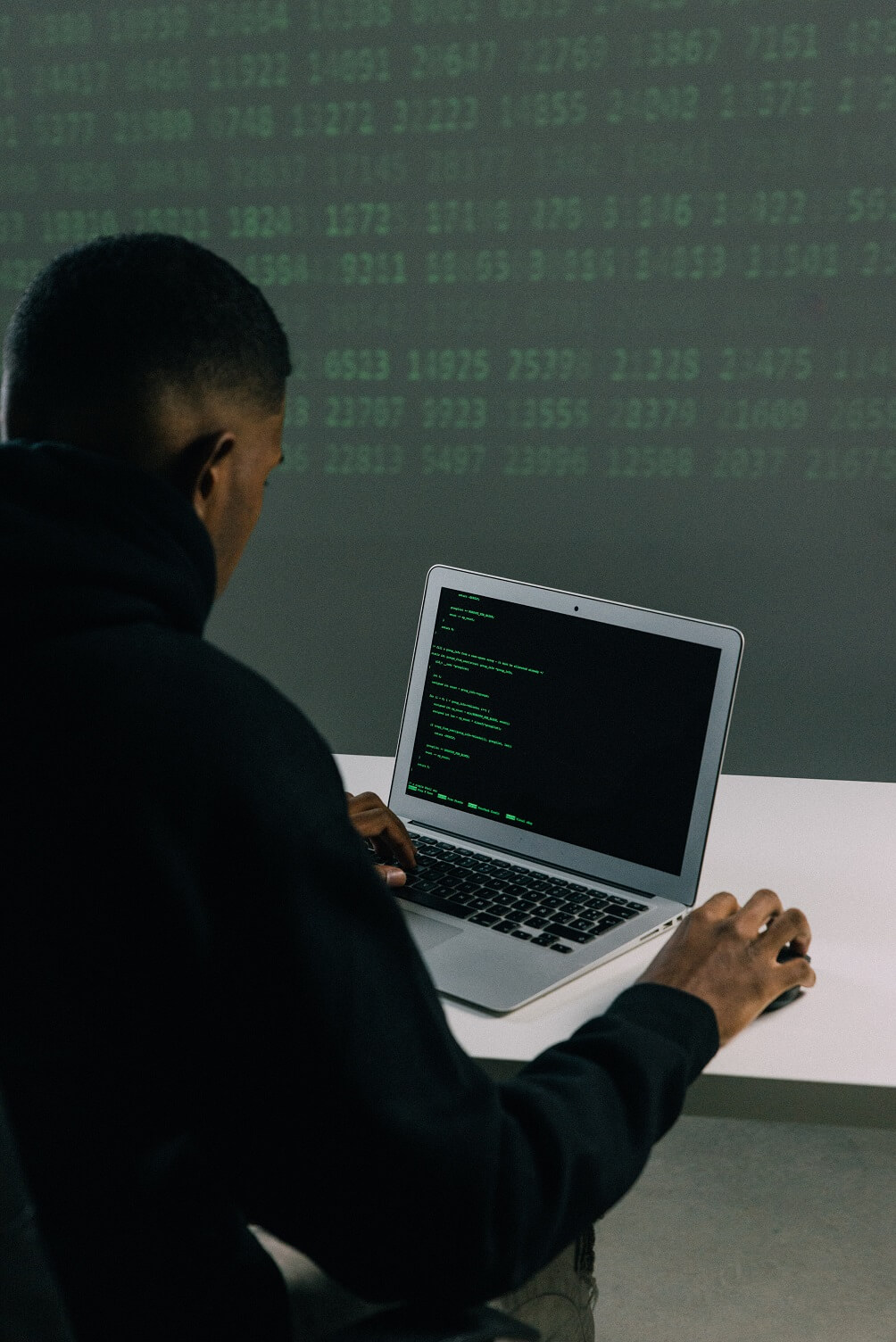 Learning Outcomes
 This course aims to:
Develop the managerial, intellectual and practical skills necessary for students to present solutions to complex problems faced by professionals within the international business and management field
Provide students with in-depth knowledge and understanding of the contemporary frameworks which underpin the contemporary professions within the fields of international business and management 
Enable students to identify, analyse and make recommendations for a range of issues in business experienced in professional practice within the respective industries
Develop an understanding and sensitivity to ethical considerations that arise in the practice of international business and management particularly around the UN Sustainable Development Goals
Prepare students for graduate employment, research, further study and lifelong learning by developing their intellectual, practical and transferable skills 
Knowledge
Understand how the specific features of computer science work together to combine programming and operations within a global context
Discuss and apply coherent and detailed knowledge of Computer Science and Digitisation
Debate current professional opinion and research about trends in Computer Science and changes that may affect its development in the near or mid-term future
Application to the Industry
Use in-depth information to analyze complex problems and suggest creative (sometimes original) solutions appropriate to professional practice in Computer Science
Manage operations, innovations and people management to identify and respond to changing briefs in a range of Computer Science delivery contexts
Evaluate critical arguments and information (that may be incomplete) to frame appropriate questions and make judgments regarding solutions to problems related to Computer Science
Apply a range of methods and techniques to review, consolidate, and extend their knowledge, skills and attitudes to support decision-making within the respective industries
Skills
Initiate and carry out projects – exercising initiative and personal responsibility – to enable Computer Science related businesses to achieve defined strategic goals
Apply high-quality managerial and professional skills to create compelling, professional communications to both specialist and non-specialist audiences
Plan and manage their own ongoing professional development making appropriate use of professional opportunities, networks, publications and research sources.
Download Factsheet
Career Progression
The curriculum has been designed with contemporary and practical elements. The latest technology is used to enhance learning and collaborative work. Students will work alongside research-active staff on the latest research developments, while industry guest speakers and live briefs provide networking and development opportunities. This is embedded throughout the course to enrich the creative and digitisation practice and significantly contribute to the experience at university and preparation for professional practice.
Employability is a core ethos of the course and is evidenced in the course overall philosophical aims, approach to teaching and learning, as well as underpinned by co-curriculum activities, where you will gain transferable skills which are adding values to your future employability and enterprising ventures.
BSBI's dedicated Careers Service helps computer science students and alumni reach their career goals and realise their potential. The Service offers specialised support and aims to build long-lasting relationships with local and national employers. To find out more about the support available, visit the Careers Service website.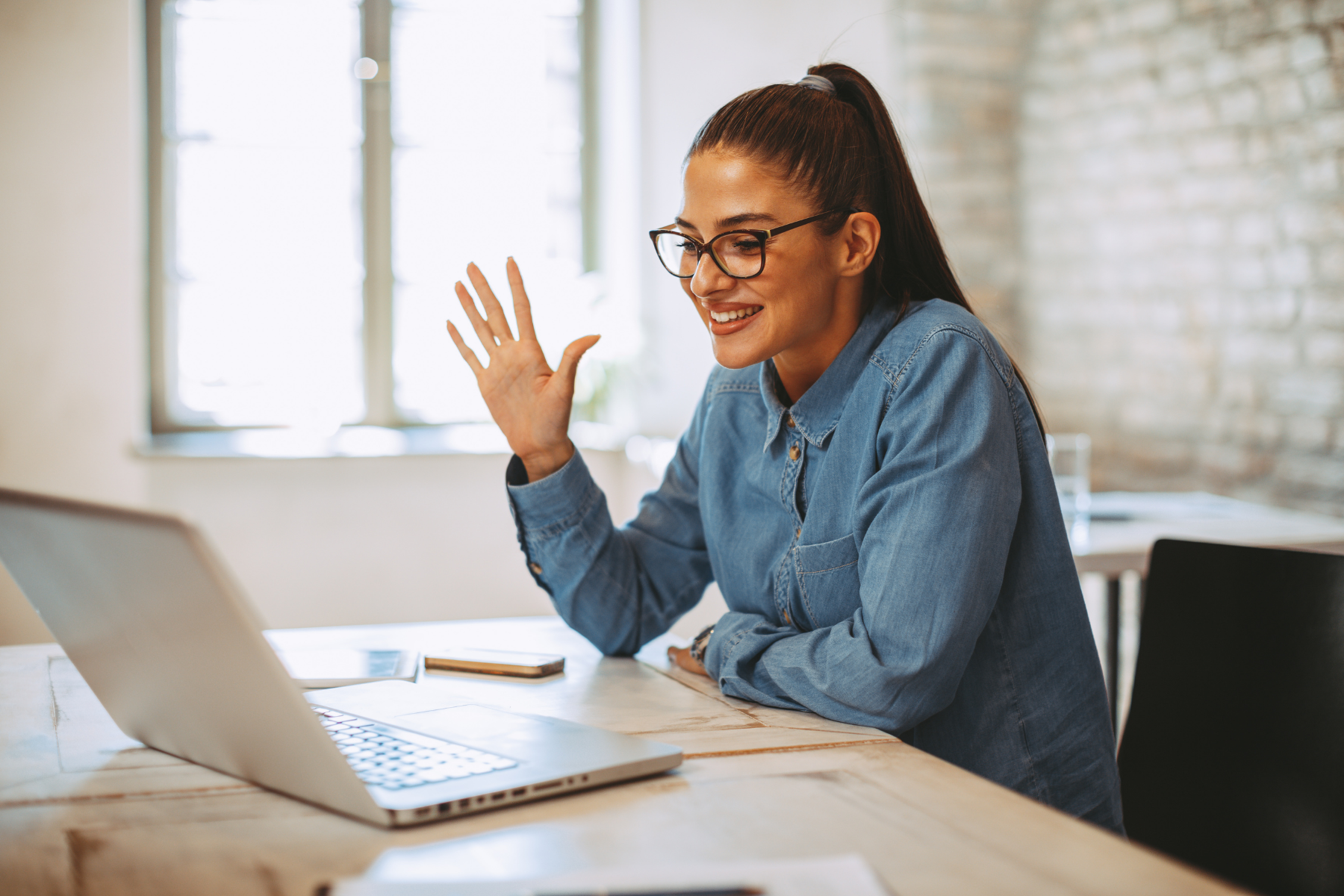 The Virtual Student Lounge
BSBI offers you the opportunity to attend our Virtual Student Lounge to help you gain an insight into life at the school. Through a video call consultation, you'll be able to get a virtual campus tour, learn more about our programmes, bursaries and scholarships, and get answers to any questions you might have regarding the admission procedure.
You'll also be able to discover more about living and studying in Europe's start-up capital, Berlin and find out more about the services on offer at BSBI.
Book your place