MBA (CUC)
For aspiring business leaders seeking to advance to a senior position or develop a global business, the MBA provides the knowledge and practical skills to make those goals attainable.
Start application online
NEW! BSBI's MBA Alumni can now continue their education and earn a degree in MSc in International Business & Management in 6 months. The degree is awarded by the University of Europe for Applied Sciences (UE). Learn more.
Overview
BSBI has partnered with Concordia University Chicago (CUC) to provide an MBA designed and taught by business professionals and educators who are passionate about preparing ethical leaders for the global marketplace. 

CUC MBA courses are recognised by the Accreditation Council for Business Schools and Programmes (ACBSP). This means a CUC education incorporates excellent teaching methods with impressive student learning outcomes that ensure you will get the most out of your studies.
SECURE YOUR PLACE ON THIS PROGRAMME BY APPLYING TODAY.
FIND OUT HOW TO APPLY HERE
What will you experience?
The MBA degree aims to develop personalities capable of leading companies who drive ethical change. You will learn to think critically about business, how to problem-solve and how to create a leadership style relevant for a number of business areas including accounting, marketing, finance, not-for-profit management and many more.
The curriculum is made up of 12 core modules including Managing and Leading Effective Organisations, Accounting for Decision Making and Managing Human Capital. You will learn to harness the power of strategy and innovation which will help you create relevance in your business.
You will also be offered the chance to study the German language alongside your programme which is an excellent option for students who are thinking about staying and looking for work in Germany upon graduation. This is also a good way to enhance your opportunities in the global marketplace.
The course is delivered 100% on-campus with full access to state-of-the art facilities. Students will also have additional access to course and reading materials via the CUC platform.
Why study this course?
An MBA is an extremely valuable business qualification to have and is an excellent way to develop the skills you need to accelerate your career and business. It can lead to more senior positions, better pay and an abundance of opportunities.
The variety of the core modules, specifically on this MBA programme, means you will gain knowledge of a number of different business areas. This will help you to be more commercial and open-minded when it comes to forming professional relationships and driving your organisation forward.
You will also earn an MBA with 32 credit hours.
Course Price
INTAKES
Berlin: January, March, May, August, October
€18,000 for 2 years (€9,000/year)
*Terms and conditions apply. Find out more here.
The School's admissions process is subject to the Consumer Contracts (Terms and Conditions). Information on your Right of Withdrawal and our Refund Policy can be found in the BSBI study agreement.
Programme Structure

The 12 modules comprising the CUC MBA cover all aspects of business leadership. Each module is designed to build on previous modules toward the development of skilled professionals who are ready to apply an ethical business philosophy to the international marketplace. A thesis is not required. The pathway will be offered if the minimum class size of 15 students is met to ensure a good academic experience.
Teaching takes place Monday to Saturdays, during morning, afternoon, or evening sessions.
The modules of this programme are offered and delivered 100% on campus. Students will also have additional access to course and reading materials via the CUC platform.
MODULES
Managing and Leading Effective Organisations
Global Marketing in the Digital Era
Ethics, Law and Communication in Decision Making
Organisational Behavior for Competitive Advantage
Economics for Managers
Accounting for Decision Making
Strategy for Innovation and Entrepreneurship
Managing Human Capital
Statistics Applied to Managerial Problems
Global Management
Financial Management
Capstone*
*Note: This is the final course of the programme and should be taken after all other modules are completed.
BENEFITS OF THE BSBI CONCORDIA UNIVERSITY CHICAGO MBA
Students will:
Study in Berlin, a city filled with historical landmarks, quirky coffee shops and endless restaurants to explore outside of studying
Learn to speak like a local with our option of learning German for three hours a week
Expand their knowledge with textbooks, academic journals, online lectures and much more
Work collaboratively with tutors and fellow students to discuss topics and work on interactive projects
Attend field trips, practical workshops and guest speaker events
FEATURES OF THE CONCORDIA UNIVERSITY CHICAGO MBA
Students will:
Receive an academically rigorous and professionally relevant business programme that covers a range of topics: finance, leadership, innovation and entrepreneurialism, digital marketing, economics and more.
Develop excellent communication and collaboration skills through team interaction with peers.
Analyse organisational and business challenges using case studies; apply critical and creative thinking to develop innovative business outcomes.
Select appropriate data analytics and technologies to develop business solutions and improve organisational performance
Integrate a global interconnectedness perspective into business philosophy and practice.
Demonstrate an ability to create a business proposal for a new and innovative idea through a capstone course synthesising theoretical business knowledge and its practical application.
Specialisation Options
The specialisation programmes are a series of three or four modules that allow you to focus your expertise in Finance, Digital Marketing, Health Care Management or Project Management. These modules are in addition to your MBA modules. Students can study only one specialisation programme. Fee per student is €1,200 per specialisation programme. The delivery of a specialisation programme is subject to a minimum of 15 students enrolled in the programme.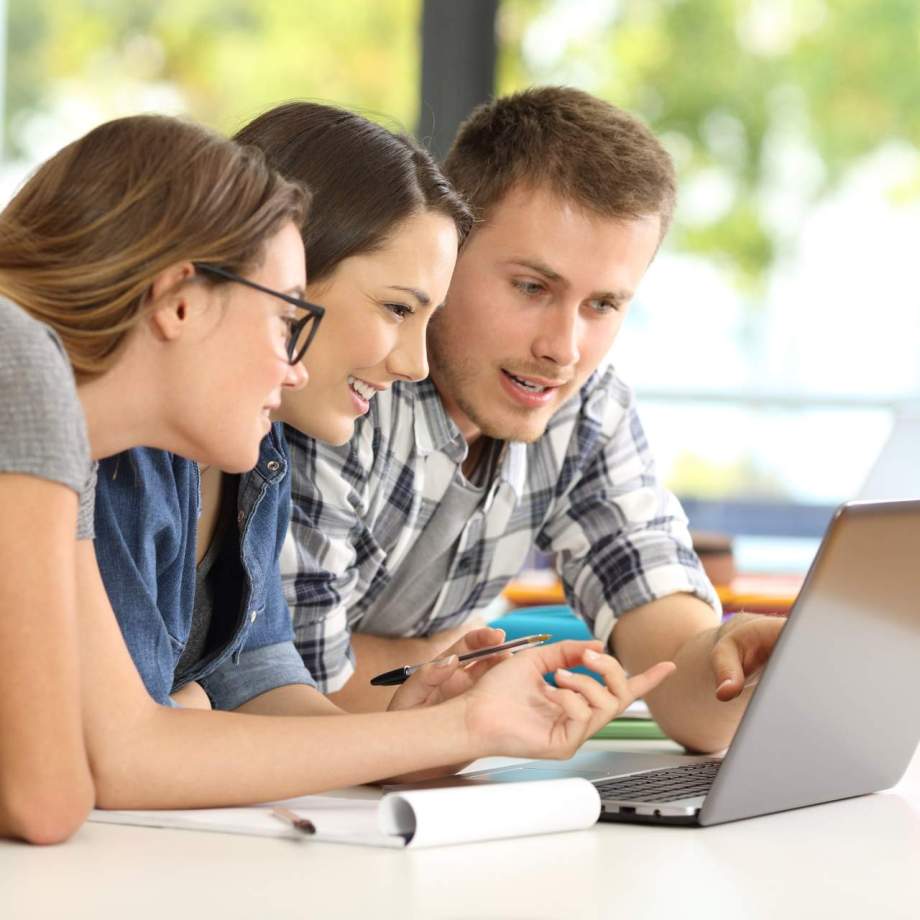 Learning Outcomes
By the end of the programme, you will be able to:
Plan, implement and analyse business and leadership strategies with confidence
Understand ethical issues in business and develop leadership strategies that take these into account
Implement creative and innovative solutions to drive your business's performance
Use your communication skills to develop professional business relationships
Integrate your global perspective into your business philosophy and practice
Download Factsheet
Career Progression
The MBA programme increases self-confidence while developing essential soft skills. Students continuing their studies with the MBA programme will be equipped to access more employment opportunities when they launch their careers. Employed professionals will acquire knowledge to help them achieve promotions or contribute to growing a business. An abundance of career options are available to MBA graduates in areas including: entrepreneurship, digital marketing, health care management, finance, project management and executive leadership positions.
BSBI's dedicated Careers Service helps MBA students and alumni reach their career goals and realise their potential. The Service offers specialised support and aims to build long-lasting relationships with local and national employers. To find out more about the support available, visit the Careers Service website.
Earn a second degree with

The University of Europe for Applied Sciences (UE), in partnership with the Berlin School of Business and Innovation, is offering the opportunity to enrich your professional experience and degree qualification with this new programme. 
MSc in International Business & Management
Leveraging the strong strategic alliances as members of the largest university network, Global University Systems, BSBI and UE are collaborating to provide a new access to UE's MSc in International Business & Management degree.
This semester is tailored to students looking to advance their qualifications in quantitative and qualitative research design, modelling and techniques. With the BSBI MBA degree, and the MSc in International Business & Management, participants will be optimally prepared for a management position at international level. 
Upon completion of the modules which include writing a master thesis, UE will award students the MSc in International Business & Management degree.