BSBI partners with UCA to deliver UK accredited programmes in Berlin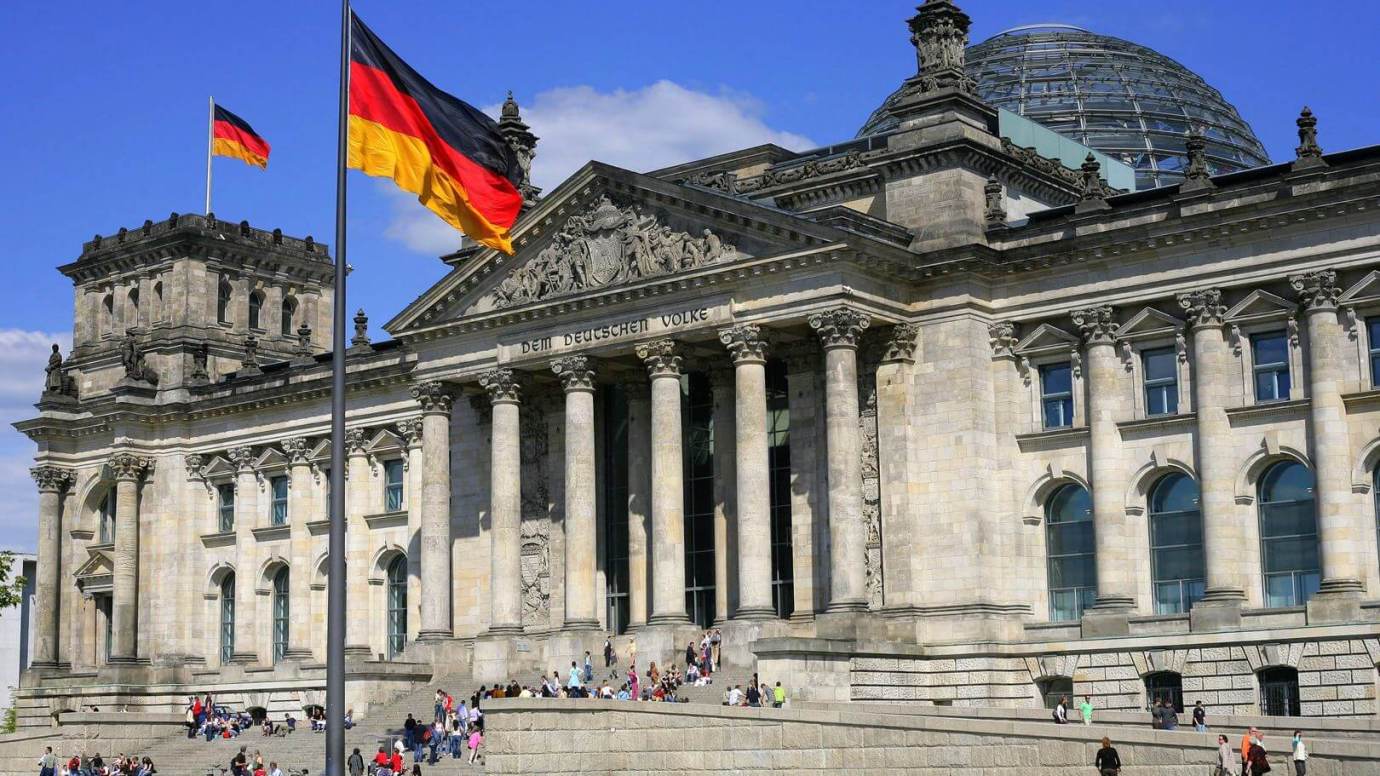 Berlin, 15 October 2020 – Berlin School of Business and Innovation (BSBI) has today announced that it will be expanding its portfolio of programmes through a new partnership with the University for the Creative Arts (UCA).
The institutions are offering two bachelor programmes designed by UCA; the BSc (Hons) Business and Management and the BSc (Hons) Digital Marketing and Social Media. The programmes will be delivered at BSBI's Berlin campus, giving students the opportunity to receive UK recognised qualifications while studying in Germany.
UCA is a top creative specialist university in the UK, holding 'Gold' status in the Teaching Excellence and Student Outcomes Framework (TEF). Professor Dr Anastasios Fountis, Head of Undergraduate Studies at BSBI, said: "UCA experience and teaching standards for the creative arts are of the highest quality.
"Working with UCA is a great opportunity for BSBI to grow our offer and ensuring our students will have the best learning resources. With this collaboration we are expanding into new academic territories, providing improved and diverse career opportunities for students in Berlin."
Starting from October 2020, students will be able to study for the BSc (Hons) Business and Management. The programme focuses on the practical skills, entrepreneurial attributes and creativity required to make an immediate impact on global business organisations.
With the BSc (Hons) Digital Marketing and Social Media, students will gain a global perspective to develop effective strategies for international markets, giving them the confidence to launch their career in digital marketing, social media or any other marketing-related professions. The first intake for this programme is set for February 2021.
The undergraduate degrees will be taught by BSBI faculty, offering students the possibility to choose between the three or four-year International Route programme. This includes a foundation year which will introduce to the fundamentals of creative business and management whilst preparing students to use the English language in academic work.
For more information: https://www.berlinsbi.com
About Berlin School of Business and Innovation
Berlin School of Business and Innovation (BSBI) is located in the heart of Berlin on Potsdamer Strasse. The cosmopolitan Schöneberg area will provide graduates with the opportunity to be close to some of the biggest international corporations, enhancing their chances to become exceptional leaders in their chosen field.
Every course is designed with three principles in mind – enterprise, leadership and success – which is why each programme focuses on improving practical business skills and understanding of the relevant industry. Students will receive the tools and information they need for professional success as well as support from industry-focused academics who are
at the top of their field. They will also benefit from extensive career support for guidance and advice.
Berlin School of Business and Innovation is a member of the Association to Advance Collegiate Schools of Business (AACSB), an official signatory of the 'United Nations – Principles for Responsible Management Education' (UN-PRME) global initiative and a member of the Business Graduates Association (BGA), sister organisation to the Association of MBAs (AMBAs).
About the University for the Creative Arts (UCA) As the UK's No.1 specialist creative university for employment of graduates and the second largest provider of creative education in Europe, UCA has been producing exceptional graduates for the global creative sector for over 150 years. 96.9% of UCA's graduates were either in employment or further study within 6 months of graduation in the most recent DLHE* survey released in 2018.
We have more than 7,500 students studying on 120 creative arts, business and technology courses at campuses in Canterbury, Epsom, Farnham, Rochester, Hampton Court and Maidstone as well as by distance learning. Our exceptional team of world-class teaching and research academics are equipping the next generation of creators, innovators and leaders with the skills they need to thrive in the creative industries.