Café Scientifique 13.0: Revenue Management and the new challenges for the Hospitality Industry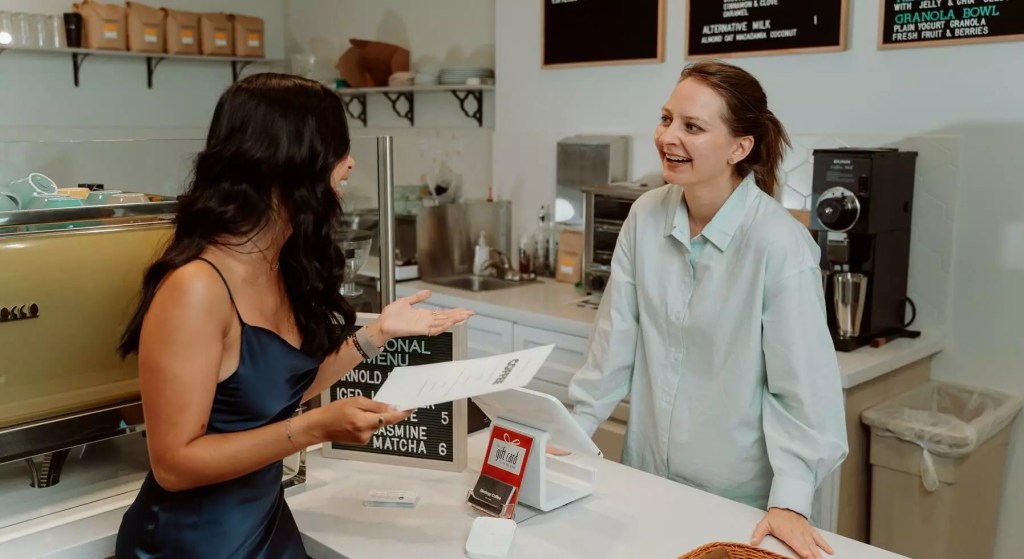 Event Details
Host: Mr Flavio Andrew do Nascimento Santos, Lecturer
Venue: Room 308, Alte Post, Berlin campus
Time: 15:00 Europe/Berlin
Date: 08 December 2022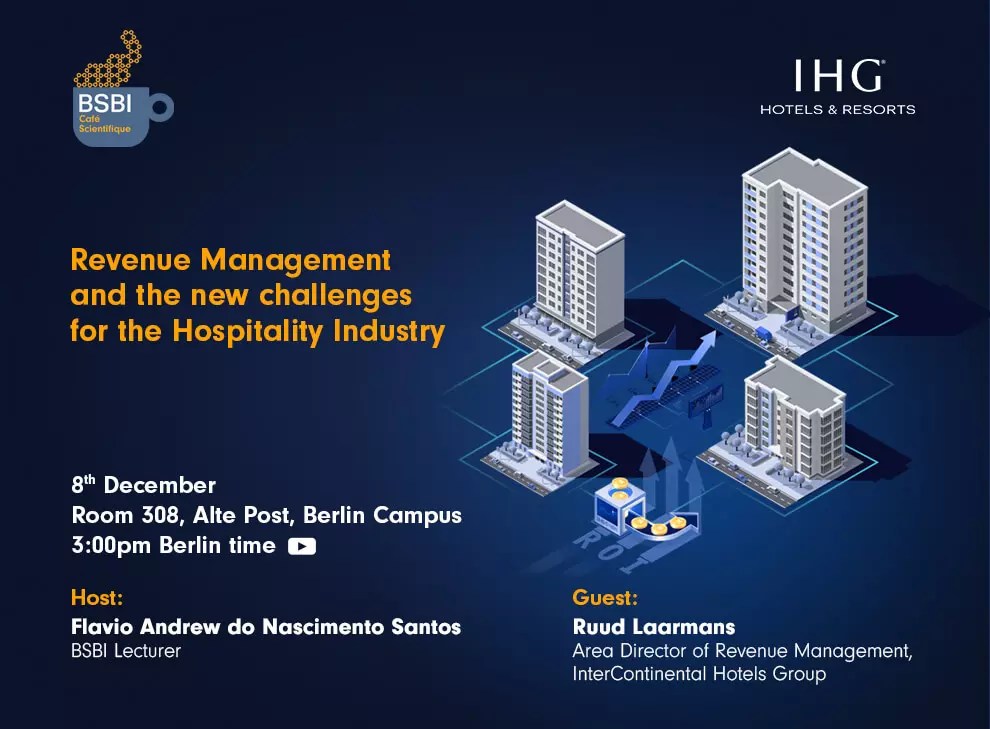 In the post-Covid times, the hospitality industry has observed a considerable amount of recovery in terms of revenue, job opportunities, and more. To discuss more about this, BSBI is hosting the next Café Scientifique session with the topic entitled "
Revenue Management and the new challenges for the Hospitality Industry."  
The discussion will cover how the hospitality sector views and prepares for the future. The session will be hosted by our BSBI Café Scientifique Coordinator,
Flavio Andrew do Nascimento Santos
, with our guest speaker, 
Mr. Ruud Laarmans
, Director of Revenue Management of 
InterContinental Hotel Group (IHG).
This discussion will deep dive into sustainable and growth strategies, how to boost topline revenue and how to develop pricing tactics to remain competitive. 
Topics such as pricing strategies, product standardisation, and personalisation among under relevant themes will be covered in this session. 
Join us on this hybrid event on 8
th
of December. BSBI students will be at our new Alte Post Berlin campus, and you can join via our YouTube livestream.
Topic:
Revenue Management and the new challenges for the Hospitality Industry
Host: Mr Flavio Andrew do Nascimento Santos, Lecturer
Guest: Mr. Ruud Laarmans, Director of Revenue Management of InterContinental Hotel Group (IHG)
Date:  8th December 2022
Time: 3 PM – 4PM Germany (UTC+1)
Venue: Room 308, Alte Post, Berlin campus
Join the Livestream:
Access the livestream