What is the role of energy efficiency in climate change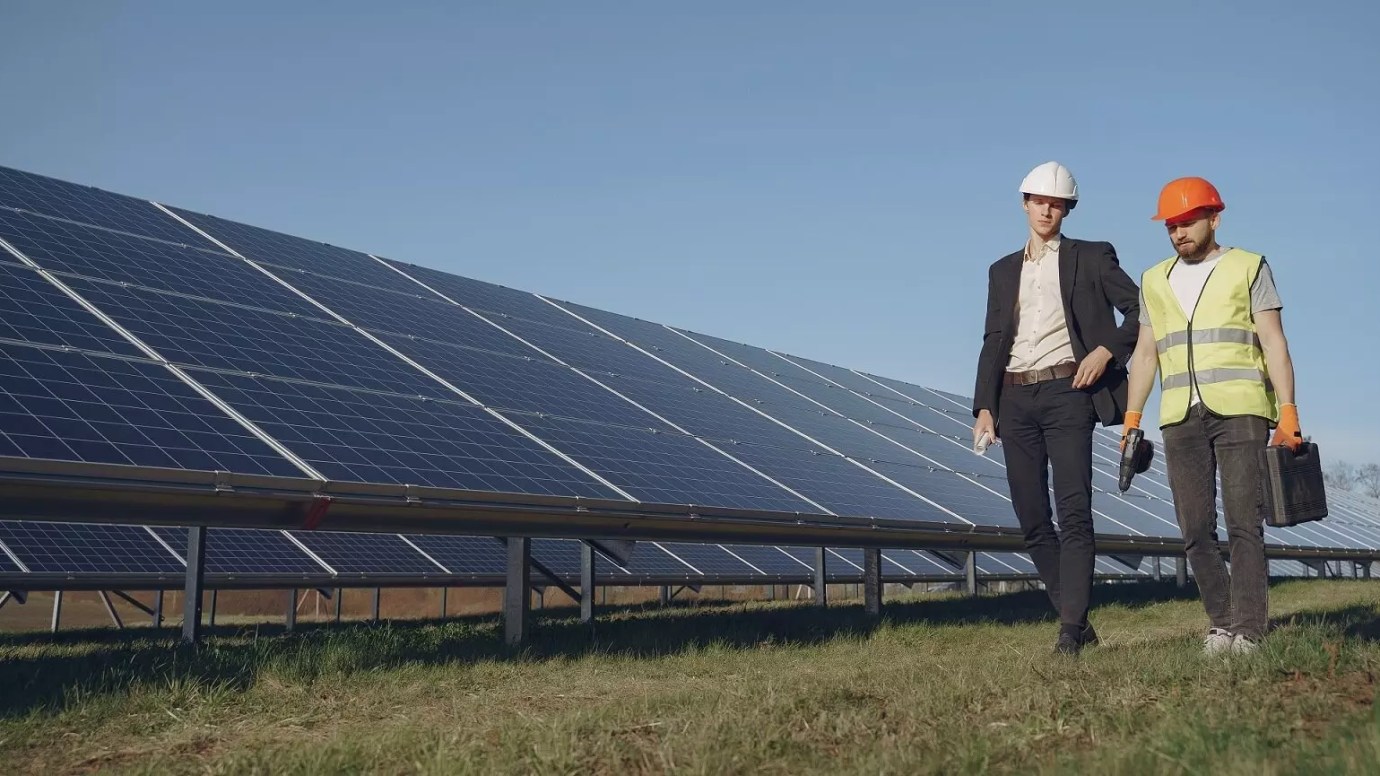 Energy efficiency has become a popular buzzword in the current times as there is significant emphasis on energy conservation and clean energy. Residential apartments and office buildings consume energy as they require heating, cooling and the use of different electrical devices.
Through the use of energy efficiency, the same tasks can be performed using less energy. A useful energy management system can be put in place to reduce the consumption of energy to run appliances and electronics. Similarly, manufacturing facilities also use energy management to use less energy for the production of goods.
Energy efficiency is also significantly important for climate change as it regulates emissions which impacts the global average temperature.
What is an energy management system?
Energy management describes the popular and useful process that is carried out for tracking and optimising energy consumption. This is done purely to conserve the usage of energy within a building.   
In the current times where we are becoming increasingly reliant on electronic devices, energy consumption has increased drastically and energy management has become very important.
This process requires collecting continuous data that is analysed for energy optimisation solutions. During this multi-step process, units of energy saved are calculated and metered easily.
Use of energy efficiency for climate change
There are numerous benefits that come from energy efficiency as it regulates greenhouse gas emissions, which includes direct emission that comes from fossil fuel consumption and combustion. It also reduces all the indirect emissions from electricity generation as well.
The rise in emissions has led to a considerable challenge in tackling climate change and this issue requires urgent attention. According to the IMF, carbon dioxide and greenhouse emissions had reduced by 4.6% in 2020 due to transport restrictions imposed during global lockdowns but then increased by 6.4% in 2021.
Germany has continually been working on controlling emissions in the country and the government is actively involved in introducing new plans and measures for this purpose. This includes creating energy-efficient buildings and bike lanes. The two important sectors that Germany is keen to address are transportation and housing.
The German Environment Agency had put in place a controlled target of 145 million tons of carbon dioxide emissions and in fact reached 148.1 million tons in 2021. Similarly, construction emission also went up to 115 million tons, again missing the target which was set at 112 million tons.
This data highlights the crucial need for energy management in the current times as global warming can only be limited by controlling emissions.
Benefits of energy management
There are several benefits that come with energy management such as making electric grids more resilient and having a positive impact on the environment and our health. Energy efficiency is also useful in saving money. Below are some other benefits of energy management:
Useful for the environment
Energy management systems are of significant use to the environment as they are instrumental in the fight against climate change. A reduction in the use of traditional plants that burn fossil fuels will have a positive impact on the climate and overall air quality as it will reduce emissions and bring down pollution. Additionally, switching to renewable energy and investing in energy-efficient homes and buildings will also positively impact the environment.
Beneficial for the community
Issues like air pollution and energy costs impact both people and businesses. Energy management reduces the burden that people face with the rising energy costs. The same applies to businesses that must look for ways to reduce emission and dispose of industry waste without harming the environment. The use of cost-effective and efficient solutions are needed to curb such issues.
Weatherproofing upgrades such as insulation and cost-effective solutions like LED lightning can have a significant impact on energy usage and are great personal options. Similarly, manufacturing plants can focus on making energy efficient products at a lower cost and can use transportation that conserves fuel. 
The importance of energy efficiency and energy management has made this field a popular sector to pursue a career in. Organisations are always on the lookout for experts who can help them tackle the growing concerns with energy problems by devising effective solutions.
If you are keen to pursue a career in this field, then you should opt for the MA in Energy Management programme offered by the reputable Berlin School of Business and Innovation.
This 18-month programme, offered in partnership with the International Telematic University UNINETTUNO, focuses on training students to become qualified professionals who can work in the energy industry. It equips them to become involved with existing energy resource management processes and teaches them how to implement new efficient energy systems. On completion of this programme, students can take up freelance work focusing on designing or improving energy-efficient buildings.
Click here to learn more.