Top 10 reasons to study in Barcelona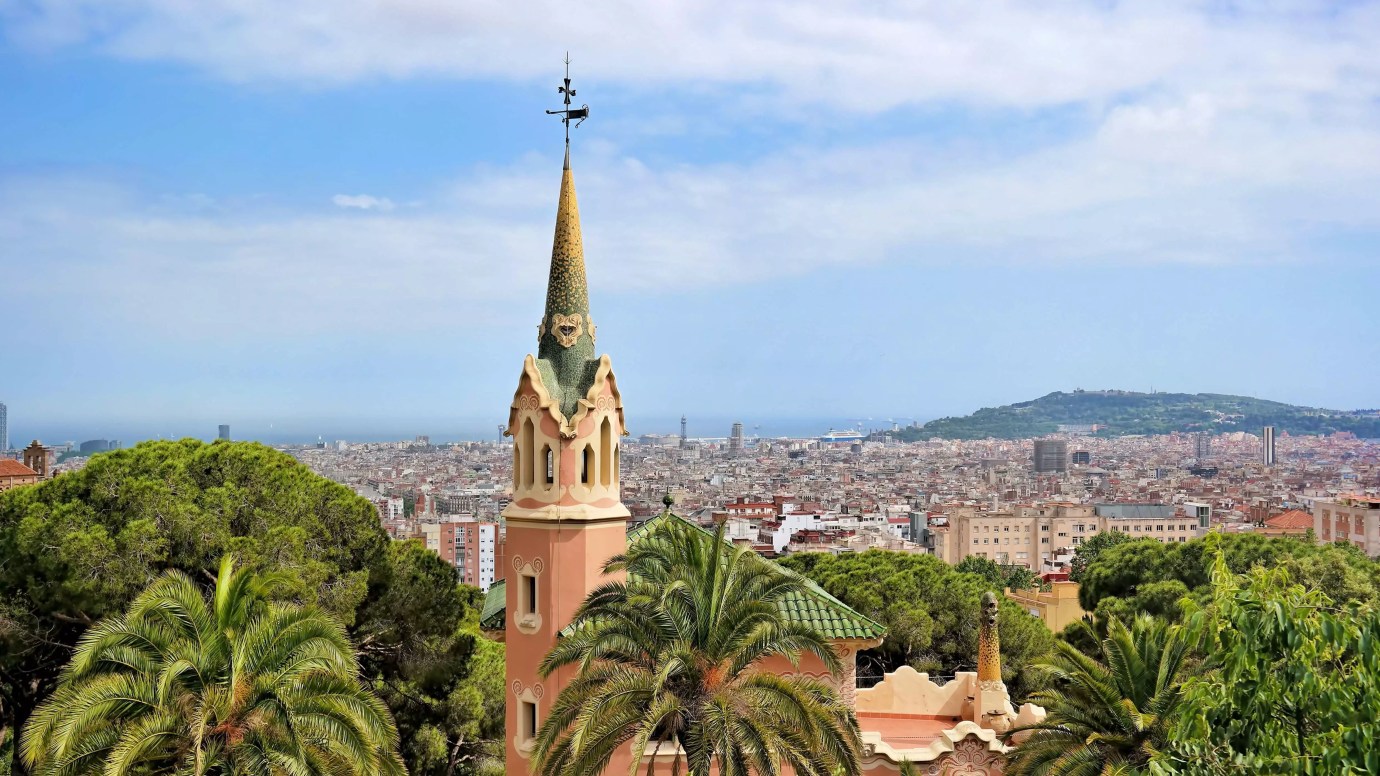 When we think of Barcelona, a few things come to mind, such as the great food, sandy beaches, its excellent football team, and the overall chilled ambience that is felt across the city. Along with its rich culture and vibrant neighbourhoods, the cosmopolitan capital of Catalonia also offers excellent education. 
Studying in Barcelona can be an excellent experience not only because of the amazing environment it offers but also due to its world-class universities. According to Studying in Spain, some of the best universities in the country are in Barcelona which makes it a popular destination amongst international students. 
Additionally, this dynamic city has a unique mix of culture, history, and Mediterranean climate, which adds to its charm. If you are still wondering if Barcelona is the right study destination for you, then here are the top ten reasons.
High quality of education
Barcelona's exceptional quality of education makes it a highly desirable destination for students seeking to further their studies. Expatica reports that education is an essential element of Spanish culture, resulting in a remarkably high standard of education across the country. From primary schools to universities, there is a strong emphasis on providing students with the best possible education, enabling them to acquire the knowledge and skills necessary for successful careers.
Affordable living
As an international student, looking to live and study in a new place, living affordably will be high on your list of priorities. While Barcelona is among the major cities of Spain, the overall cost of living here seems to be manageable. According to the website 'Cost Of Living', the monthly expenditure for international students in Barcelona is estimated to be €850. However, this obviously depends on which part of the city you choose to live in, whether you are renting an apartment on your own or in shared accommodation, and your utilities, food and other expenses. 
Commuting
International students in Barcelona don't have to worry about commuting as it has a large network of metros and buses. The metros are clean, air-conditioned and efficient. Students can purchase a single metro ticket or a T casual card. Similarly, the bus system connects everywhere in Barcelona and is cheap and fast. 
According to Housing Anywhere, the price of any individual metro ticket is €2,40 and a single-use bus ticket is €2,40. Another great option is the tram though it is not as well connected as the metro and bus. Students can even opt for a Barcelona card which comes with free admission to over 25 museums, though it is valid only for 2 to 5 days. 
Barcelona is also very bike friendly so you can always rent a bike to travel around the city. According to Housing Anywhere, the annual pass for a bike is €47.16 for 30 minutes, after which they need to dock the bike and take out another or the same bike for another 30 minutes.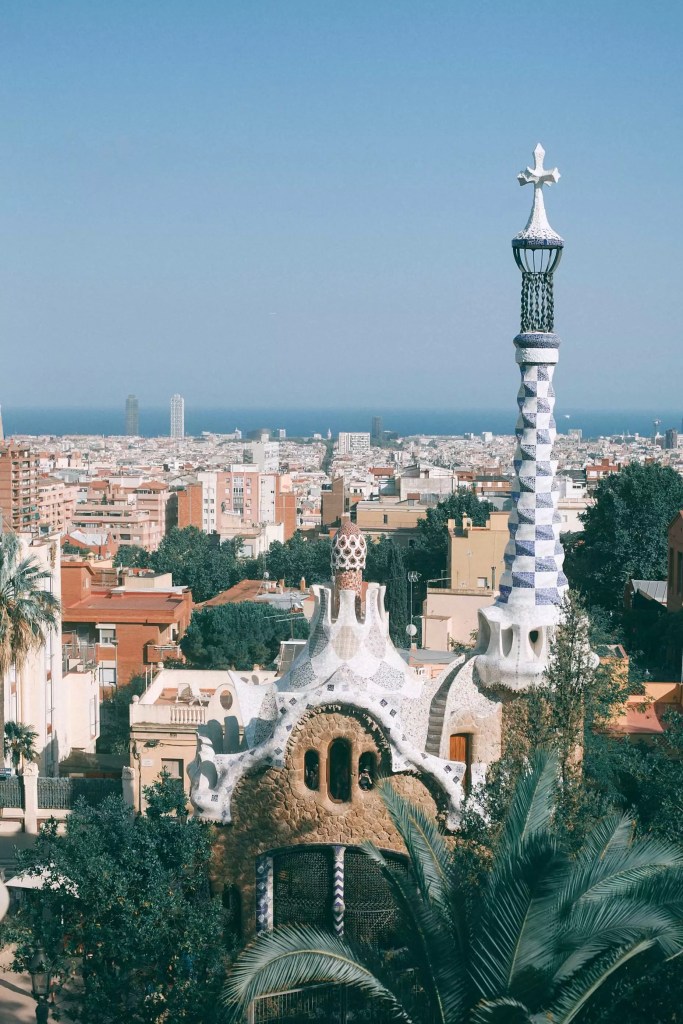 Excellent weather 
Another reason to study in Barcelona is the excellent Mediterranean weather. You don't have to worry about being too cold in this city as you can always enjoy comfortable weather even during winter when the temperature is between 9°C to 15°C. 
Dynamic culture
Barcelona is known for its rich culture, stunning architecture, and world-renowned festivals and events. The culture here is a blend of traditional Catalan and contemporary global influences. Students will have plenty to look forward to, especially if they attend La Mercè, the famous festival in Barcelona which celebrates the patron saint of the city. The city hosts many other festivals that celebrate literature, love and music which makes student life in Barcelona a fun and cultural experience. 
Truly cosmopolitan
International students in Barcelona will truly enjoy the cosmopolitan culture of the city which is filled with people from different cultures and backgrounds. The city is welcoming to new people and Spanish people are known for being easy going and friendly which helps newcomers to adjust easily. According to the Council of Europe, the city has foreign inhabitants from China, Peru, Bolivia, France and many other countries. The multicultural atmosphere allows you to learn more about different cultures and traditions. 
Haven for the food lover
If you are a food lover then Barcelona is a great place for you. This city is filled with amazing local delicacies. Be it the scrumptious Paella made with rice, meats, seafood, and vegetables or deep-fried Croquette or Patatas Braves which is fried potatoes in a spicy sauce, you will find Spanish cuisine mouth-watering. Although, if you ever crave some comfort food from your home country, you will also find restaurants serving authentic cuisines from all over the world.
Sights to see 
If you are a history buff or just enjoy old architecture then you have plenty of places to visit in Barcelona. The city which was once called Barcino dates back to two thousand years, during the times of the Roman Empire. Modern-day Barcelona is filled with relics and monuments of the medieval period and other gothic buildings which makes it a great city for sightseeing. Students should check out Barcelona Cathedral, Santa Maria del Pi, Call Jueu, Medieval Wall and other such glorious churches and monuments.           
Great nightlife
International students in Barcelona looking to enjoy good nightlife will not be disappointed. The city according to Catalan News ranks 3rd for global nightlife and is popular for its amazing bar and party culture. The place is buzzing with clubs and pubs that are open all week and host different events every night. You are also likely to meet other students as well as locals at events across the city. 
Quality of life
Lastly, if you choose to study in Barcelona you will enjoy a good quality of life. Catalan News had placed Barcelona sixth on the list of the world's most liveable cities. The city has a lifestyle which many truly enjoy as you get to experience great culture, good food and you can spend your free time chilling on the beaches. Barcelona has everything an international student would want in a city.
If you're looking to study in Barcelona then check out the Berlin School of Business and Innovation (BSBI) which offers an exciting international experience to its students. Situated in Berlin, Hamburg, Athens, Paris and Barcelona, BSBI prepares you for the international arena through excellent programmes such as their MA in Strategic Marketing, MA in Logistics, Global MBA and more. 
BSBI has partnered with CETT to provide students with an enriching learning experience where they can gain from the teaching methods and overall culture of two different cities. Interested students will start their international education in Barcelona and complete it at BSBI in Berlin. 
If you are keen to join in on this international study experience, then click here.

FAQs 
"Is Barcelona good for international students?"
Barcelona is a popular destination for international students as it offers a high-quality of education along in a safe and vibrant environment. 
"What are some good neighbourhoods to live in as a student in Barcelona?"
If you are looking for a good place to live in Barcelona then some good options are- Gracia for the quality of life, L'Antiga Esquerra de l'Eixample for a friendly and accepting neighbourhood in the heart of the city, El Poblenou for affordability, and La Maternitat i Sant Ramon for its high quality of life. 
"What should I look for when choosing a place to live in Barcelona?"
There are several things that international students should look into while choosing a place to live in Barcelona. The main criteria would be safety and affordability as housing prices often fluctuate in the city, though Ciutat Vella and Gracia are both good options. Then there are other amenities and local services around like the library, health centre etc.