Five affordable activities for students in Paris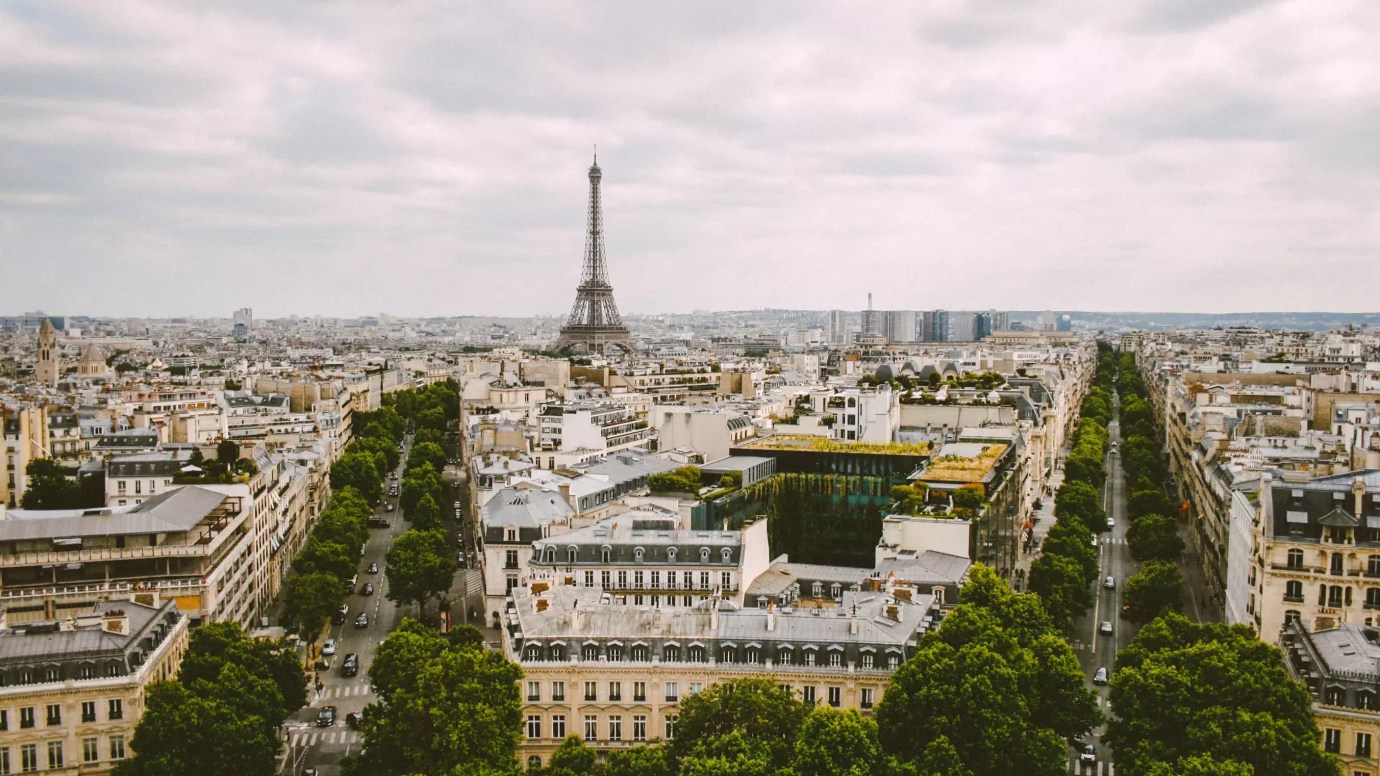 When you think of Paris, the images that often come to mind are cobbled pathways, quaint restaurants, trendy fashion, Haussmann architecture and the Eiffel Tower. This dreamy city has been a backdrop of many classic movies and has a special place in the hearts of tourists. 
The capital of France is also a huge hit with students who are drawn to the culture, art and overall vibe of the city. Most importantly, Paris is also known for offering a high-quality education which is necessary for professional growth. 
Paris is a city known for its sophistication which leads people to believe that every attraction here is costly. However, the reality is different as there are many cost-effective things to do in Paris for students. 
If you are a student planning to study in Paris then here is a list of affordable activities that you must check out. 
  Enjoy a picnic at Parc du Champ de Mars
The Eiffel tower is the most popular tourist destination in Paris and students can get a great view of it without worrying about the ticket price. Although the view from the top requires a ticket, you can enjoy an extraordinary view from the Parc du Champ de Mars, the fabulous green space that surrounds the gigantic structure for free. 
If you visit the Champ de Mars gardens, you will get a good view of the Eiffel Tower while enjoying a true Parisian afternoon. Students can bring their picnic baskets and spend a relaxing afternoon in this charming garden that is named after the Roman God of War. 
According to the Paris Tourist Website, Parc du Champ de Mars is accessible freely and offers a stunning view of the landmark tower. While it can be a little crowded on the weekends, spending a day here is among the best things to do in Paris. 
  Explore contemporary art at Musée d'Art Moderne de Paris
Another activity on the list of top things to do in Paris is to check out the art museum collections. Students with an artistic inclination or those who are curious to explore the rich artistic side of the city would love the permanent collection here that is free of charge. 
The official site of the City of Paris Museum of Modern Arts states that it has artistic pieces from the 20th and 21st centuries. You will find paintings, sculptures, installations and much more here that will captivate and inspire you. The museum also has a bookshop and a cafeteria if you are looking for a quick bite or an interesting book. 
Also, on the first Sunday of each month, you can visit the Louvre, Musée Rodin, Musée Picasso, Musée d'Orsay, Musée national d'art moderne – Centre Pompidou and many other museums in Paris for free. According to About Paris, ticket charges are waived at these museums on the first Sunday of each month. Though, if you are under 26 then the Louvre is accessible to you all year round for free. 
  Visit the Sacred Heart Basilica of Montmartre 
Perched on top of the Montmartre hill, the Sacred Heart Basilica of Montmartre is an iconic landmark in Paris. Students can visit this glorious architecture that resembles a white castle free of charge. The Basilica has beautiful interiors with gold mosaic and stained-glass windows. 
You can also visit this area during night time when the place will be lit up by floodlights. Also, if you are interested in climbing up the dome, which according to Sacre-Coeur can be accessed after climbing 300 steps, then you have to pay a ticket charge. It's a perfect place to hang out with your friends and enjoy a great evening. 
Students can also opt to check out the neighbourhood of Sacred Heart Basilica which has a very Bohemian vibe and is charmingly called the painter's neighbourhood. It also has some lesser-known and forgotten mansion homes that you can admire while hunting for more hidden gems of Montmartre.
  Enjoy the free festivals of Paris 
Enjoying the best of Paris on a budget is possible with the annual free festivals that the city hosts. There are an array of exciting events in the city all year round and you can enjoy them free of cost. 
If you are already in the city or planning to fly there in 2023 for your studies, then check out the Le Printemps des rues, an annual festival in May celebrating street entertainment. Tous à l'opéra in the same month also hosts several free concerts, open karaoke and more. 
The month of April 2023 is dedicated to French arts and crafts and has events centred on this theme. Similarly, summer here sees a lot of free music events where emerging bands play rock, pop and electro music. Also, the highly popular nuit blanche festival happens in June and is completely free.
Interested students can check out the Paris Tourist Office Official website which has all these events listed. 
  Pick a book at Bibliotheque Forney
If you are a bookworm then you cannot miss out on the Forney library which has exquisite architecture and a large collection of printed documents, wallpaper and more. This beautiful library is close to the Seine River and once belonged to the Archbishops in the 1700s.  
According to sortiraparis, admission is free of charge and the medieval era library library often has various themes like 'Sustainable Heritage'. 
Studying in Paris can be a rewarding experience for students as along with the high quality of education, the city also offers an excellent learning environment that is brimming with art and culture. The city also has a flourishing commerce sector and according to Lodgis, the 8th arrondissement of Paris is known as the central business district of Paris. 
If you are keen to study in Paris then check out Berlin School of Business & Innovation (BSBI) which offers a range of degree programmes such as an MA Tourism, Hospitality and Event Management programme, MA in Innovation and Entrepreneurship, Global MBA and more. All of the programmes are designed as per modern business requirements and focused on essential skill building. 
BSBI offers an international study experience with these programmes that allows students to study in two different campuses in two different cities, Berlin and Paris. Students get to start their programme from Paris in France and complete it in the capital city of Germany. This ensures that along with getting an excellent learning experience, they get a taste of multiculturalism which paves the way for a global career
To learn more, click here! 
FAQs 
What are some other free museums in Paris that students can visit?   
Some of the museums in Paris that students can visit for free are all year round are the Musée de la Vie romantique, the Musée d'Art Moderne de la Ville de Paris, Musée Cernuschi, Petit Palais, Musée des Beaux Arts de la Ville de Pari and more. Students under 26 can visit the Louvre for free all year round. 
What are some free activities for students to do in Paris?
There are many free activities that students can do in Paris such as checking out the Louvre museum, enjoying a picnic near the Eiffel Tower, taking a stroll around various boulevards and squares, exploring the village of Montmartre and more.