4 Things to do in Berlin during the festive season!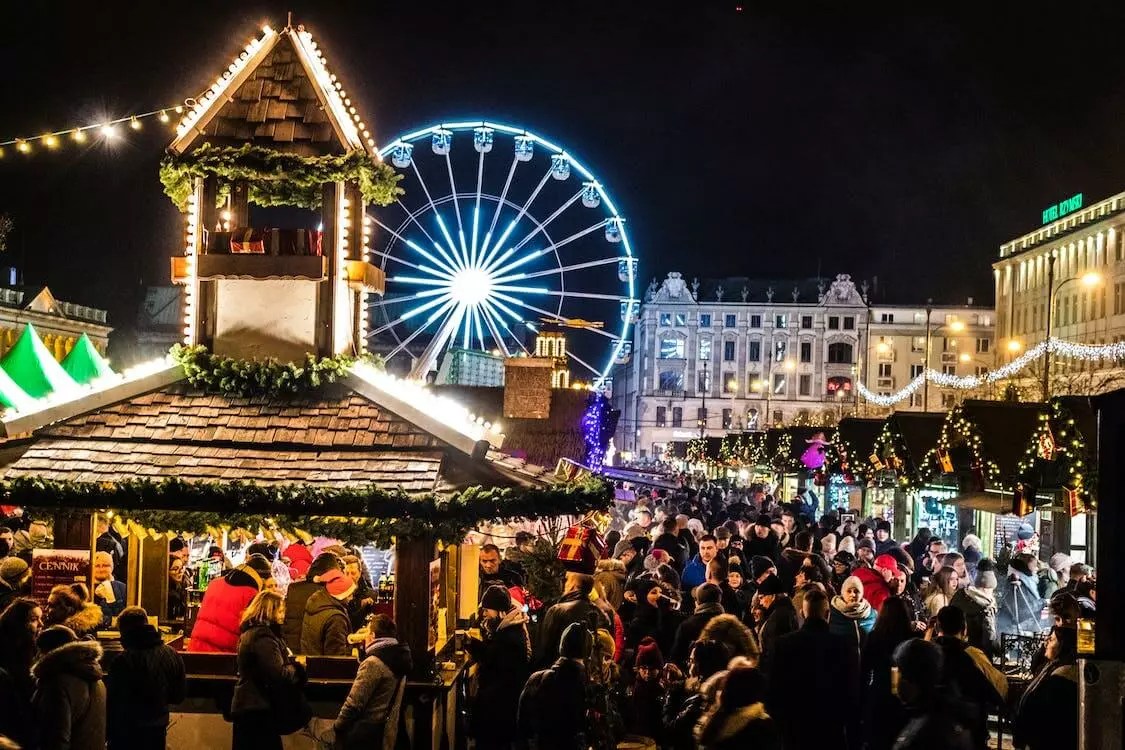 Christmas is among the most magical times of the year where Berlin looks like a postcard. A walk in the city during the holiday season here means beautiful illuminated fairy lights everywhere, department stores are filled with yuletide treats and scrumptious glühwein which is mulled wine made with red wine, spices and raisins. 
Berlin in December is a treat for everyone who is looking to enjoy the Christmas cheer, take part in the festivities and munch on delicious food. The city has so much to offer during the winter festival season with snowfall, Christmas markets, musical shows, decorated trees and an overall joyous ambience. 
Whether you are a student or a tourist looking to explore this city then the end of the year is the best time to visit Berlin. There are various interesting things that you can try out in this city during this time. Here is a list of fun activities that you must try out during Christmas and the new year. 
Christmas markets in Berlin 
If you want to savour the true essence of Christmas then you must visit the Berlin Christmas market. With snow-covered roofs, quaint stalls that pop up all around the city are enticing to look at and offer hearty dishes, amazing souvenirs and even carnival rides. The backdrop of these markets is just as striking and you will find a variety of Christmas markets with different themes. 
You can feel the pulse of the city and its festive hustle in Christmas markets. Some of them, like the one at Queen Sophie Charlotte's former residence, have a regal air. The illuminated Charlottenburg Palace with international exhibitors and cuisines is a delight for tourists and locals. 
Take a walk around the city 
One of the best ways to soak in the festivity of the season is by taking a walk around the city during the end of the season. There are various interesting places to visit in Berlin and you can check them out on foot. This includes museums and architecture that are part of Germany's illustrious history and stunning winter scenery around parks. 
Pay a visit to Jagdschloss Grunewald palace and check out the estate around it. The hunting estate once hosted royalty and remains a splendid sight with its striking white hall which is the oldest Renaissance hall in Berlin. The estate around with its wintery forest look presents beautiful scenery. Make sure that you check out the opening hours before you visit. 
Another splendid place to visit is the Schildhorn peninsula with its tranquil Grunewald forest and the Havel River. 
Enjoy a winter show 
One of the reasons to visit Berlin during winter has to be the opera and theatrical shows in the city during the festive season. You can enjoy some truly amazing shows during the holiday season in Berlin. 
The city is known for its thriving opera scene and is home to the Deutsche Oper in Charlottenburg which has a capacity of 1,850 people. For the musical lover, this can be a delightful evening where artists will display their talent by weaving symphonies into a musical tale. 
Berlin also has amazing theatre performances that you can enjoy during the festive season. The Wintergarten Berlin is worth a visit for theatre lovers – you will catch some brilliant shows here. 
 Stroll through the Botanical garden 
Another fabulous way to make the most of the festive season in Berlin is to take a leisurely stroll in the Christmas Garden which is the city's botanical garden, which is filled with Christmas lights during this time. 
It opens up at night and you have to buy your tickets in advance. Rich with different plants and flowers, this place is enchanting at nighttime. If you are worried about the cold, have some mulled wine, sold in the gardens, to stay warm. 
Berlin in December is a winter wonderland but the city has a lot to offer all year round as well. This city remains a preferred destination for international students and if you are looking to take your career to new heights then you must check out the range of programmes offered by the Berlin School of Business and Innovation (BSBI). 
The reputed business school has a range of industry-focused programmes that aim at building practical business skills. The faculty members comprise subject experts who have years of experience and use a hands-on approach for skill building that includes case studies, classroom discussion and guest speakers. 
BSBI has a lot to offer to students who are ambitious about their careers and you can check out more about the business school here!