MA in Innovation and Entrepreneurship
The MA in Innovation and Entrepreneurship has been designed for the leaders of the future, enabling them to development the knowledge and skills they need to build organisations.
Start application online
Overview
BSBI and Concordia University Chicago's MA in Innovation and Entrepreneurship (MAIE) is designed to help students understand the challenges and opportunities that can arise when embarking on a new business venture or leading a period of change within an organisation. The MAIE teaches individuals the necessary skills to thrive in a fast-paced, international environment.

SECURE YOUR PLACE ON THIS PROGRAMME BY APPLYING TODAY.
FIND OUT HOW TO APPLY HERE
What will you experience?
The master's programme is made up of ten core modules designed to equip you with all the skills you'll need to lead and grow a business. Some of the core courses include Strategy for Innovation and Entrepreneurship, Social Media Marketing Communications and Prototyping/Co-Designing Solutions. Each module will add to your understanding of how to introduce the necessary components to your business to make it successful.
The programme also focuses on the needs of innovators who want to successfully commercialise an idea. Students will learn how to do this by working on projects that are directly relevant to their work.
Outside of the programme, BSBI also offers Executive Education courses for a duration of 5 days. The course is aimed at students wanting to be leaders and teaches them how to motivate their staff, how to develop an appropriate leadership style as well as how to communicate effectively with their team.
The course is delivered 100% on-campus with full access to state-of-the art facilities. Students will also have additional access to course and reading materials via the CUC platform.
Why study this programme?
The MA aims to instil student with the confidence to start their own business and to become leaders in innovation within their own organisations. You will know how to tackle ethical issues and to overcome any challenges posed by a globalised environment. 
In addition, you have the choice of two study locations for this programme. You can choose from being based in the German capital of Berlin where you can experience a mix of traditional culture and exciting nightlife whilst studying. Students have the opportunity to learn the German language for free alongside their programmes of study to improve their employability. Students also have the opportunity to start their studies in Paris, France and complete their programme in Berlin at BSBI.
You will also earn a master's degree with 30 credit hours. 
Course Price
INTAKES
Berlin: March, May, October
€15,000 for 2 years (€7,500/year)
Berlin | Special offers effective until December 2023*: Up to 33% Discount for International Students
*Terms and conditions apply. Find out more here.
The School's admissions process is subject to the Consumer Contracts (Terms and Conditions). Information on your Right of Withdrawal and our Refund Policy can be found in the BSBI study agreement.
Programme Structure
Learn to be an innovative, resourceful and adaptable leader through the ten modules within the MA in Innovation and Entrepreneurship. You will explore all the components that make up a successful business and develop industry-specific knowledge that will help you add relevance and value to your own organisation. 
Teaching takes place Monday to Saturdays, during morning, afternoon, or evening sessions.
The modules of this programme are offered and delivered 100% on campus. Students will also have additional access to course and reading materials via the CUC platform.
MODULES
Creative Thinking and Practice
Leading Innovation in the Digital Age
Entrepreneurship for the Global Society
Prototyping/Co-Designing Solutions
Social Media Marketing Communications
Leaders as Agents of Change
Financial Accounting for the Entrepreneurial Firm
Ethics, Law and Communication in Decision Making
Strategy for Innovation and Entrepreneurship
Capstone: Innovation and Entrepreneurship*
*Note: This is the final course of the programme and should be taken after all other modules are completed.
BENEFITS OF THE BSBI CONCORDIA-CHICAGO MAIE
Students will:
Study in Berlin, a city filled with historical landmarks, quirky coffee shops and an endless choice of restaurants to explore
Learn to speak like a local with our option of learning German for three hours a week
Expand their knowledge with textbooks, academic journals, online lectures and many more
Work collaboratively with tutors and fellow students to discuss topics and work on interactive projects
Attend field trips, practical workshops and guest speaker events
FEATURES OF THE MA IN INNOVATION AND ENTREPRENEURSHIP (MAIE)
Students will:
Understand and apply the theory, process and practice of entrepreneurship and new venture formation
Build the skills for successful corporate innovation, consulting and project management
Create and assess new business ideas by harnessing individual creativity, imagination, ingenuity and originality
Analyse and apply appropriate innovative frameworks and technologies to filter opportunities, companies and their customers
Shape an ethical, innovative and global culture by leading teams from an ethos of vision, diversity, inclusion and change
Collect and analyse data to assess viability of new opportunities as they relate to the global market, the industry and the team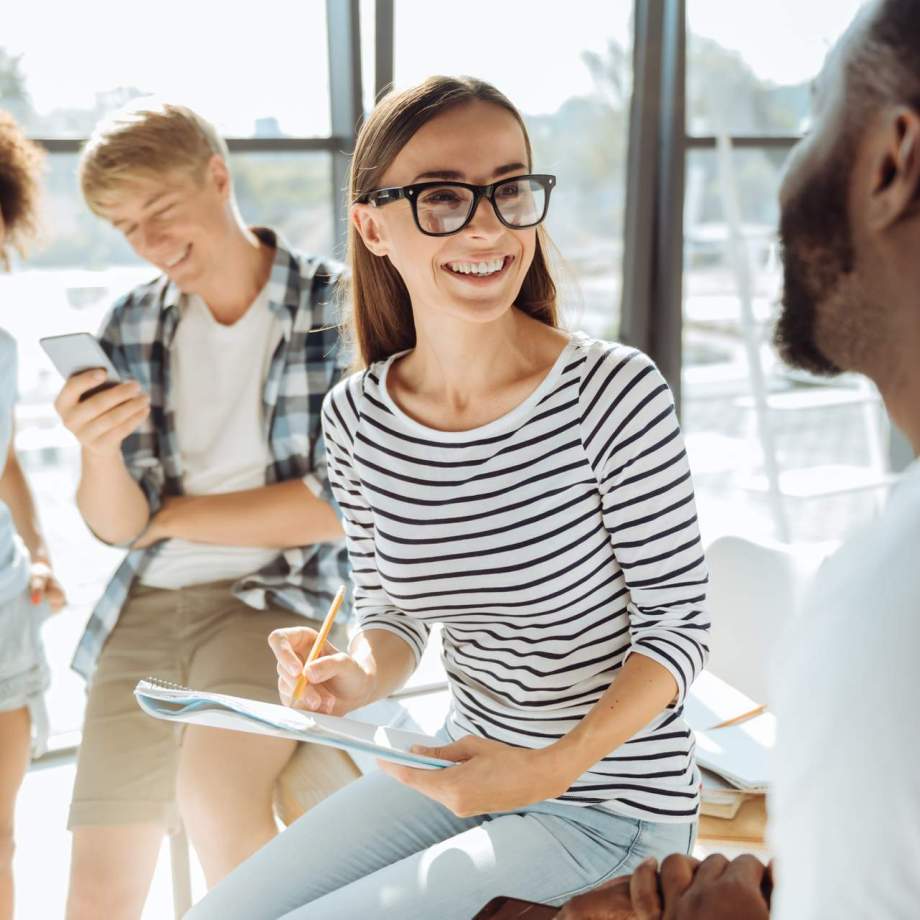 Learning Outcomes
Graduates will be able to:
Understand and apply the theories of entrepreneurship and innovation to business scenarios
Utilise your creativity and imagination to produce new business ideas and products;
Implement a leadership structure that encompasses the ethical values of inclusion, innovation and diversity
Assess data relating to the global market and scrutinise opportunities in terms of the value they will add to an organisation
Download Factsheet
Career Progression

Whether you want an edge over other candidates in the job market or visualise yourself as the next CEO of a large company, the MA programme will help you develop the skills you need to get there. Learn to think about taking a business international and the challenges that you may face as you do.
BSBI's dedicated Careers Service helps innovation and entrepreneurship students and alumni reach their career goals and realise their potential. The Service offers specialised support and aims to build long-lasting relationships with local and national employers. To find out more about the support available, visit the Careers Service website.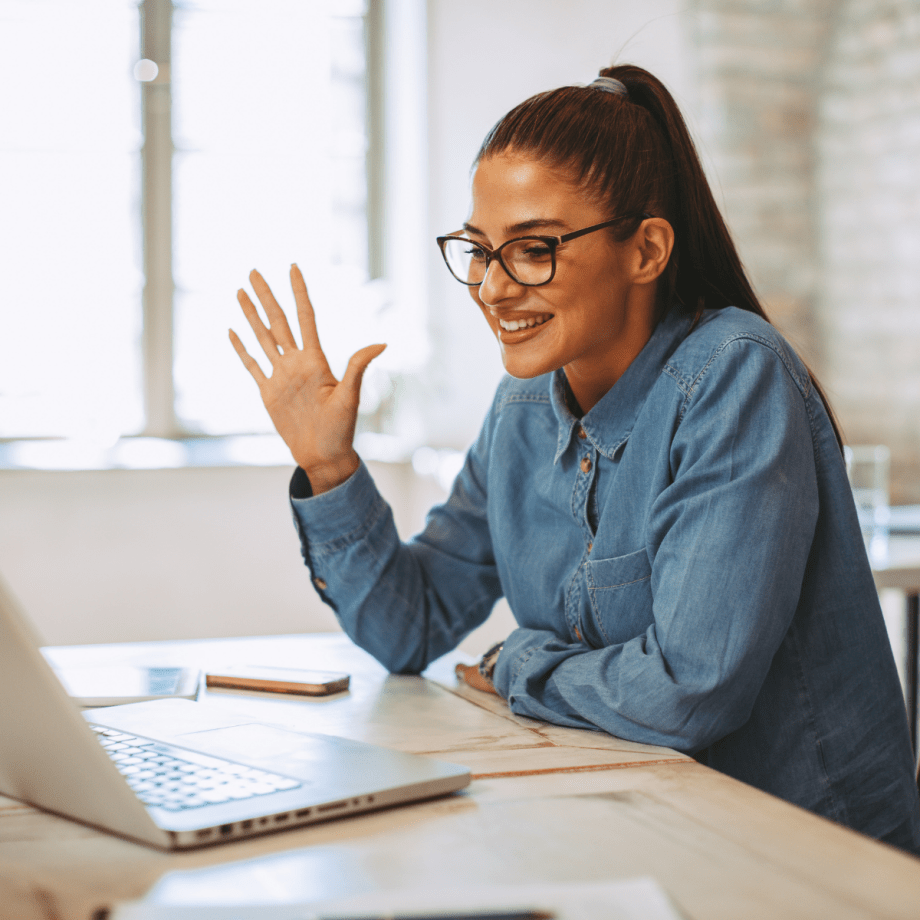 The Virtual Student Lounge
BSBI offers you the opportunity to attend our Virtual Student Lounge to help you gain an insight into life at the school. Through a video call consultation, you'll be able to get a virtual campus tour, learn more about our programmes, bursaries and scholarships, and get answers to any questions you might have regarding the admission procedure.

You'll also be able to discover more about living and studying in Europe's start-up capital, Berlin and find out more about the services on offer at BSBI.
Book your place