Making the most of your first 100 days at BSBI
Event Details
Host: Sangeetha George,
Venue: Online Webinar
Time: 14:00 Europe/Berlin
Date: 17 May 2023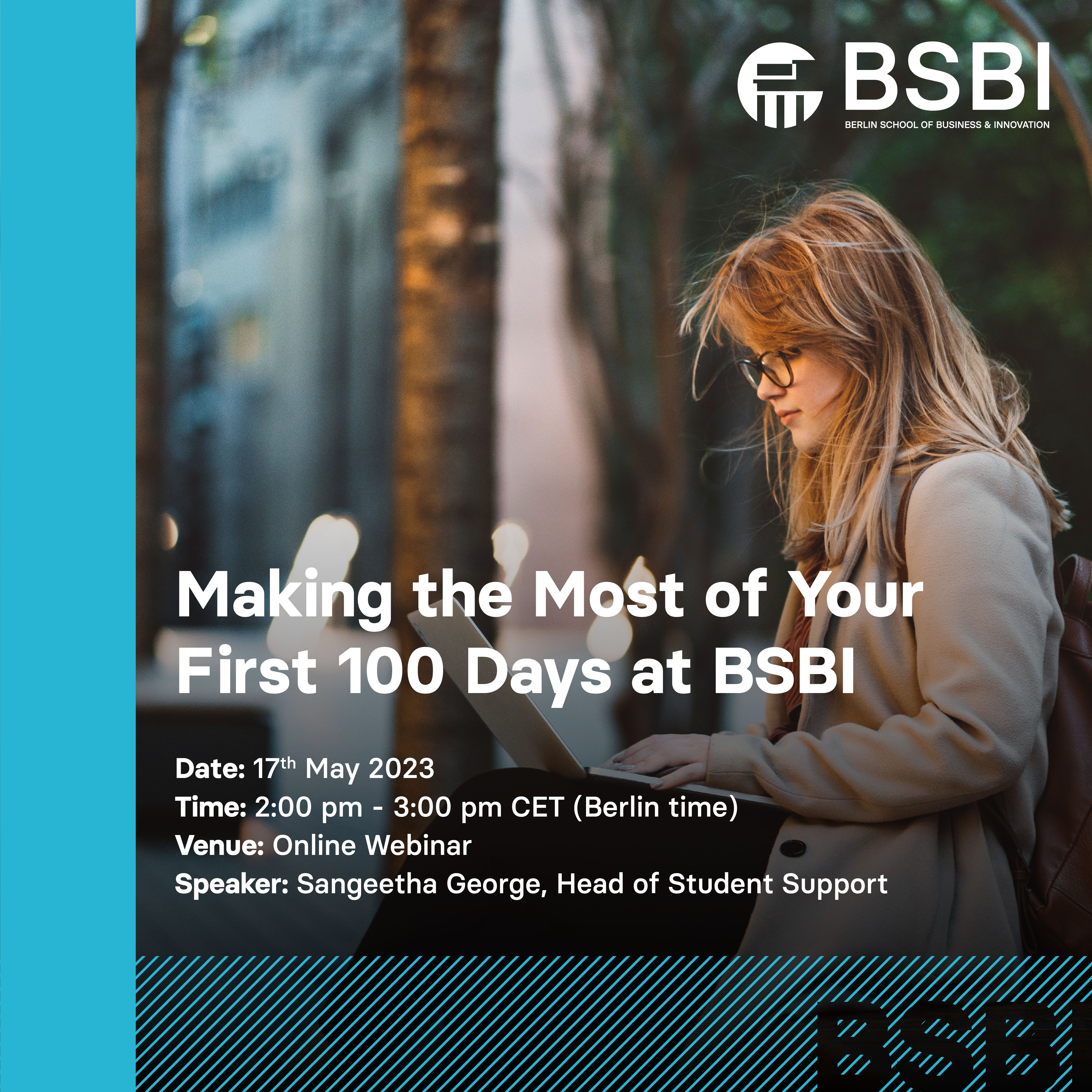 Starting a new journey can be both exciting and overwhelming, especially when it comes to pursuing your education. As a student at  BSBI, you are embarking on a path that will shape your future, and the first 100 days are crucial to making the most of this experience.

To help you navigate this critical period, we have designed a webinar that will provide you with all the information you need to succeed at BSBI. Our expert speaker will share her experiences and insights on topics such as:
The BSBI student experience: what to expect
Navigating the academic environment at BSBI
Building your network and making connections
Career development and job opportunities 
Join us and learn how to make the most of your first 100 days at BSBI!
Location: Webinar (Online) 
Time: 2:00 PM CET or 6:30 PM IST
Date: 17 May 2023
Register for free