Open Day (October 7th) – BSBI Faculty of Creative Industries, Hamburg Campus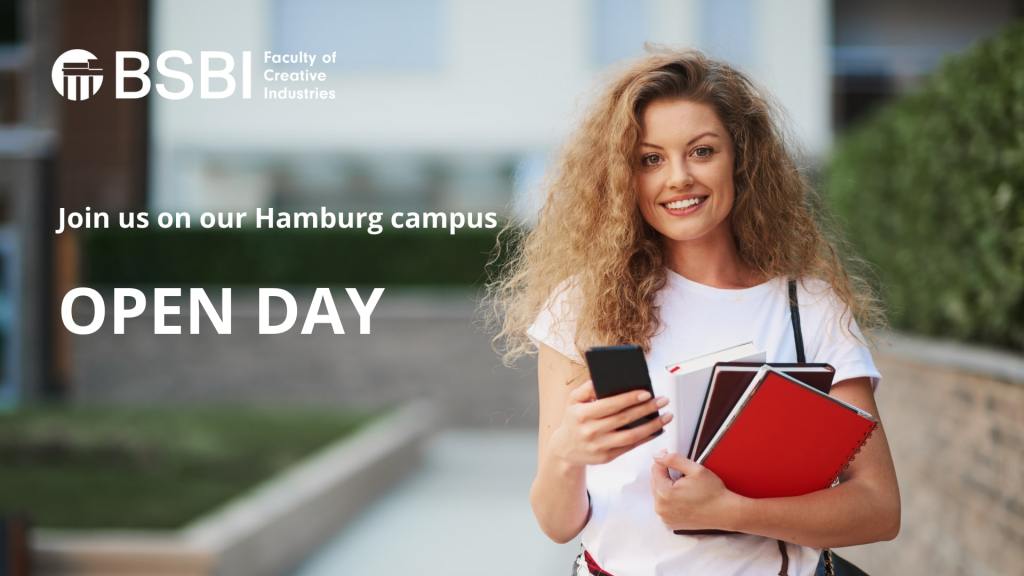 Event Details
Venue: Hamburg Campus
Time: 9:00 Europe/Berlin
Date: 07 October 2021
Register Here
BSBI Faculty of Creative Industries is excited and delighted to be able to invite you to our new campus in Hamburg for an Open Day.
Open Day Agenda
Welcoming Remarks
Course Presentation
Showcase of the Best Portfolio
New Portfolio Scholarship Competition
Q&A Session
Closing Remarks
Meet the BSBI Team
Sagi Hartov, Co-Founder and Executive Chairman of BSBI
Erik Fiuza, Associate Director, BSBI Europe
Liz Fernando, Head of Academic Operations Arts
Jürn-Christian Hocke, Head of Creative Industries Faculty at BSBI and Head of Interactive at Select World
We can't wait to welcome you all on the 7th of October. See you soon!