Poetry Matinees "Haiku": a journey to short form Japanese poetry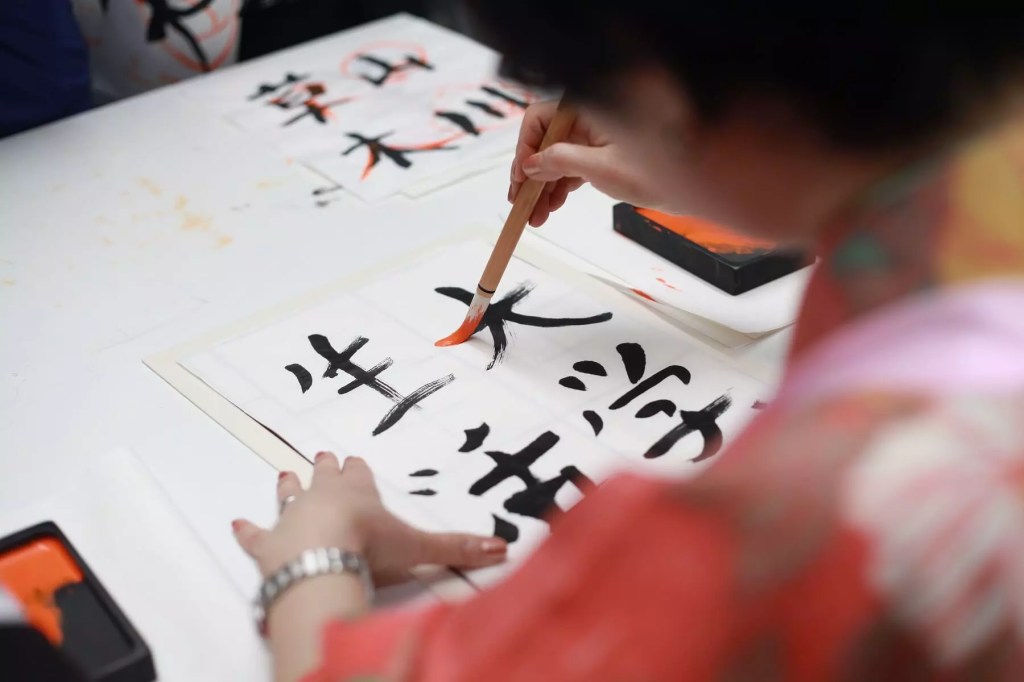 Event Details
Host: Mina Shokri, Lecturer / Academic Support Centre Manager
Venue: Cafeteria, Alte Post, BSBI Berlin Campus
Time: 13:00 Europe/Berlin
Date: 07 March 2023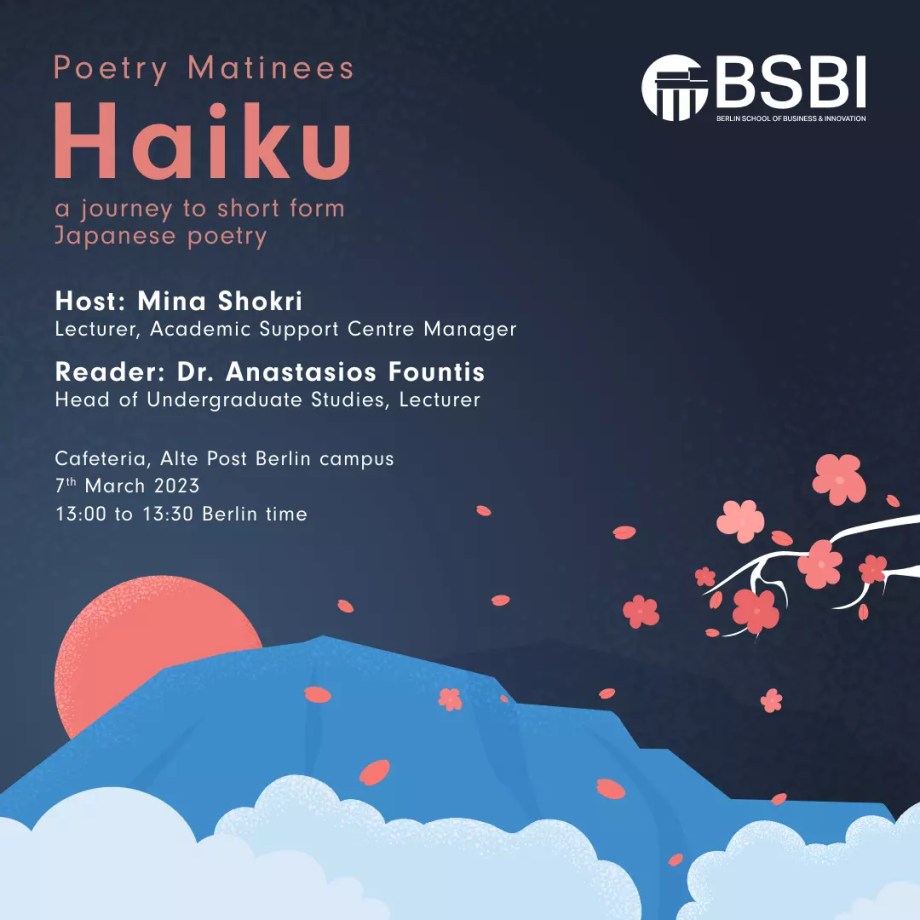 A poem is an artistic expression of an artist's thoughts and feelings in the form of words. Different cultures around the world have used various styles and forms for scripting poems, and they are well known for their ability to keep readers engrossed in them. Japanese Haiku are short poems from Japan that differ from other poems in terms of style and structure.

Let us appreciate and learn about some Japanese Haiku at the Poetry Matinees Club's next Poetry reading session on March 7th. Attendance is open to all BSBI students and staff.

The event is exclusive for BSBI Students and Staff.

Poem: "Haiku": a journey to short form Japanese poetry

Venue: Cafeteria, Alte Post, BSBI Berlin Campus

Host: Mina Shokri, Lecturer / Academic Support Centre Manager

Reader: Dr. Anastasios Fountis, Head of Undergraduate Studies, Lecturer

Date: Tuesday, 7th March 2023

Time: 13:00 to 13:30 PM (Berlin time)
 
Please sign up for this session at your earliest convenience to secure your spot.