Careers Event | N26 – Company Presentation and Networking Session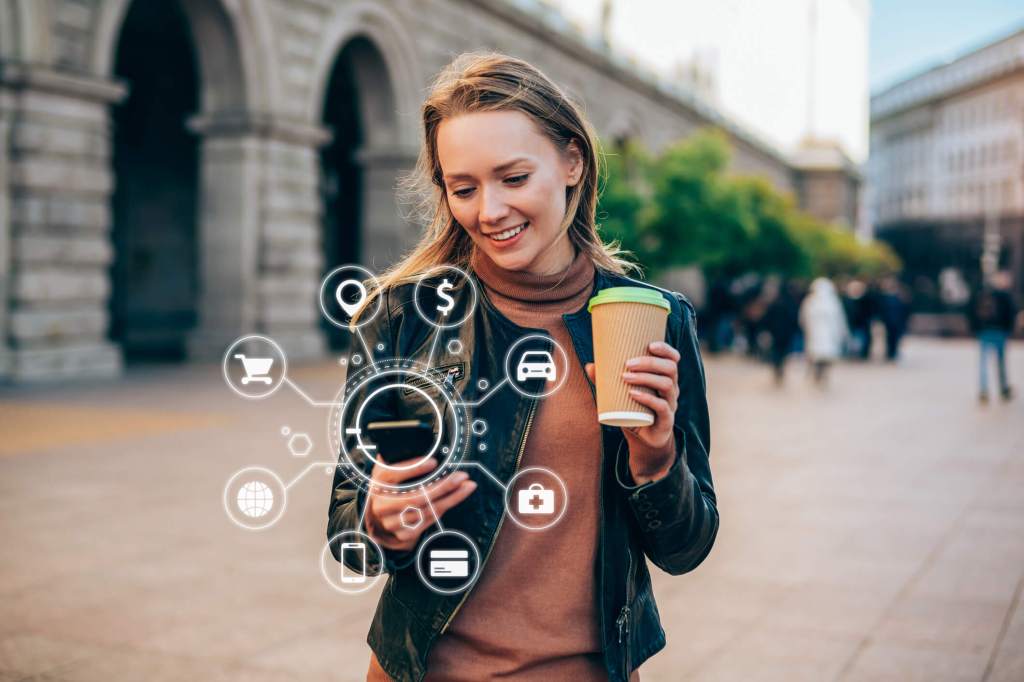 Event Details
Host: Lusiné Sarafian, Senior Product Manager Belén Merens, Employer Branding Associate
Time: 17:00 Europe/Berlin
Date: 20 April 2023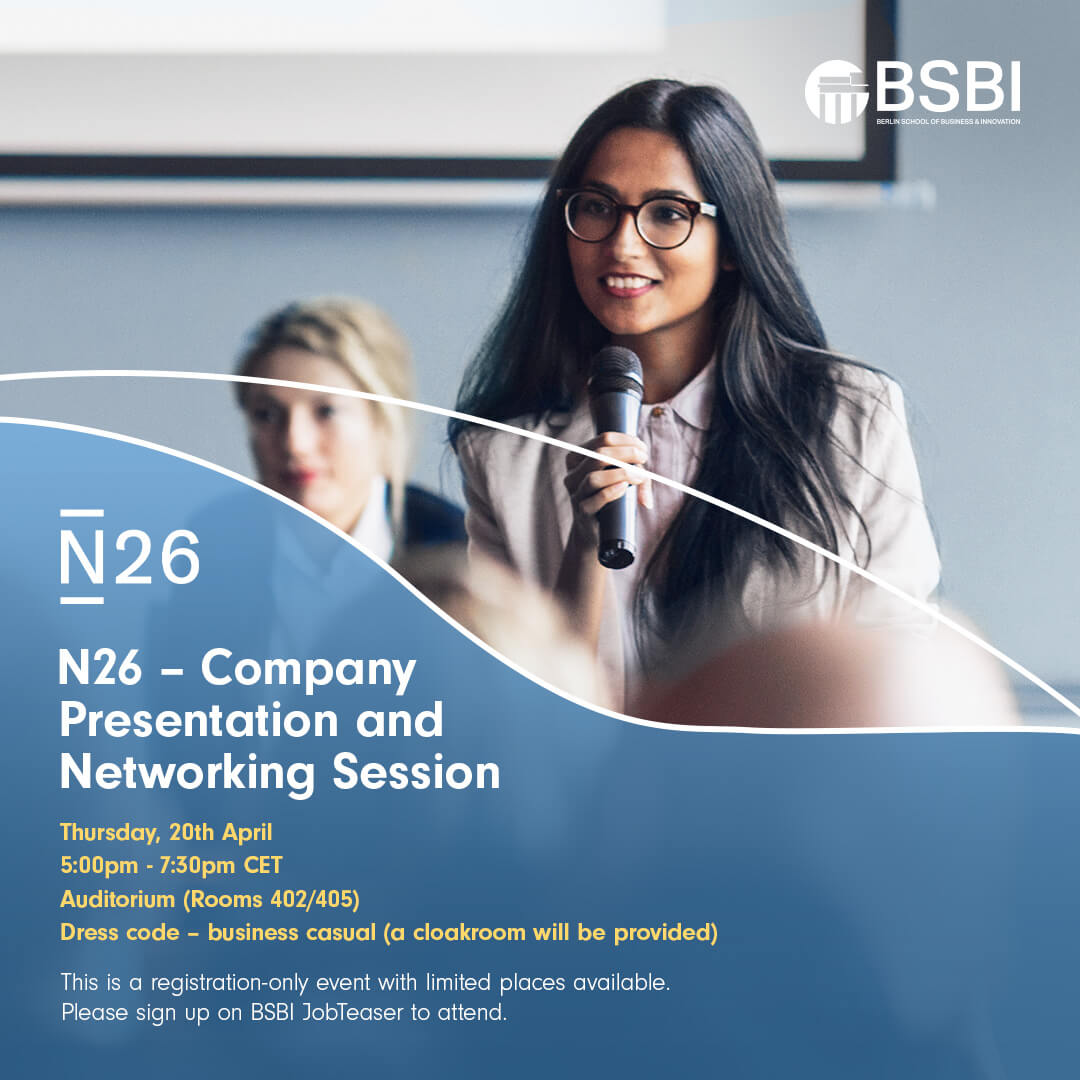 N26 is building the first mobile bank the world loves to use. Valentin Stalf and Maximilian Tayenthal founded N26 in 2013 and launched the initial product in early 2015. Today N26 has more than 7 million customers in 25 markets. Their team of 1500 employees work across 8 global office locations in Berlin, Barcelona, Madrid, Milan, Paris, Vienna and São Paulo. With a full European banking license, state-of-the-art technology and no branch network, N26 has redesigned banking for the 21st century and is available on Android, iOS, and desktop. 

They have recently raised close to $1.8 billion and is one the most valuable and well-funded Fintechs in Europe. N26 is also Germany's #1 Top Startup Employer, named by LinkedIn two years running now.

The company is continuously recruiting for tens of positions across different fields - from Marketing and IT, to Finance, Legal and Design roles. Most of the vacancies at N26 are English-speaking and among the perks offered to their interns you will find: a personal development budget (after being with the company for more than 6 months), a discounted public transit pass, German language classes, fitness memberships, childcare services, a N26 bank card and a Mac or Windows laptop of choice. 

Please come to listen to presentations from employees of the bank working in the Berlin and Barcelona branches, find out how you can apply to work as an intern or in a graduate role in one of their many European offices and what today's modern digital banking is all about.

Guest Speakers:
Lusiné Sarafian, Senior Product Manager
Belén Merens, Employer Branding Associate
Saul Villa, Recruiter Talent Sourcer
Mohamed Amin, Senior Talent Partner
Shaohan Sun, Talent Acquisition Partner
After the presentation part, you will again have the unique opportunity to speak to N26 representatives face-face-face during an exclusive networking session with food & drinks provided. Grab that important business card, connect with recruiters on LinkedIn and launch your career in Berlin with one of the most exciting employers in town!  
N26 – Company Presentation and Networking Session
Date: 20th April 2023
Time: 5:00 PM – 7:30 PM CET
Register now
This is a registration-only event with limited spaces available.
Please sign up on BSBI JobTeaser.