BSBI Management Society | Innovative marketing strategy competition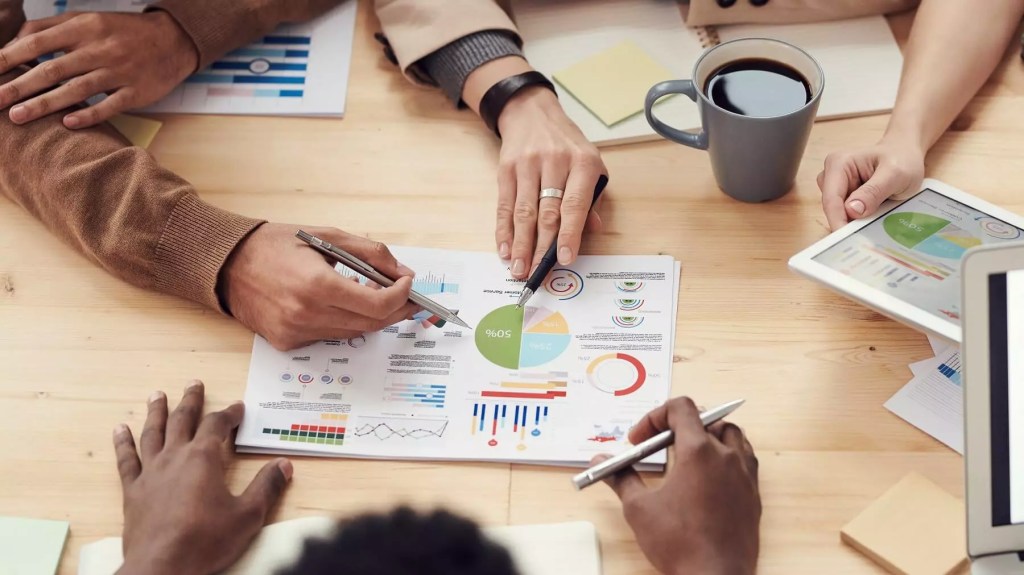 Event Details
Host: Dr Palanivel Rathinasabapathi Velmurugan, Lecturer
Venue: Room 213, Alte Post, Berlin
Time: 14:00 Europe/Berlin
Date: 14 February 2023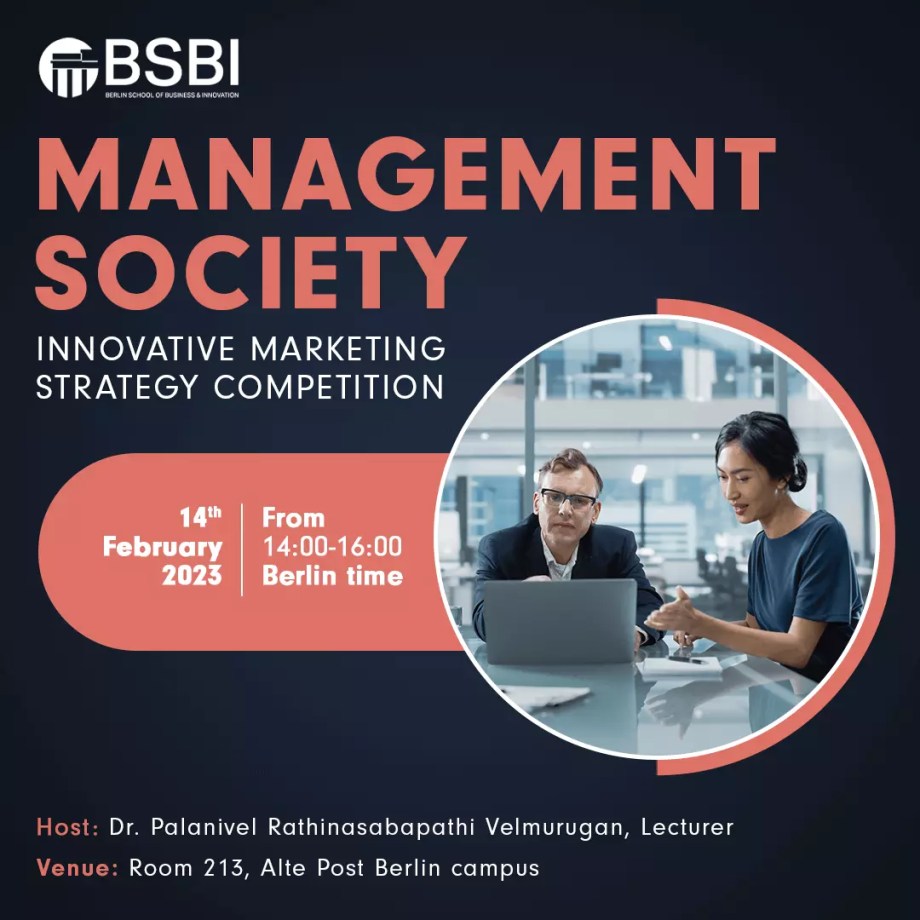 Marketing strategy is an organisation's promotional efforts to allocate scarce resources across a wide range of platforms and channels to increase sales and achieve sustainable competitive advantage within its corresponding market. It involves mapping out the company's direction for the forthcoming planning period, whether that be three, five, or ten years.
To support and assist the marketing strategy skills in the students, the BSBI Management Society is hosting an "Innovative Marketing Strategy" competition on Tuesday, 14
th
 February 2023. BSBI encourages students to participate in the competition and demonstrate their innovative marketing skills.
During the competition, students are encouraged to select a topic relating to business and management in the modern world.
This competition will be hosted and judged by Dr. Palanivel Rathinasabapathi Velmurugan.
Please note – there is limited capacity for this event.

Event Details:
All BSBI students are welcome to attend.
New Start-up or existing organisation.
The presentation should not have more than fifteen slides.
Mainly focus on the marketing strategy based on market trends.
English should be used as the medium of communication.
Venue: Room 213, Alte Post, Berlin
Host/Judge: Dr Palanivel Rathinasabapathi Velmurugan, Lecturer
Date: 14th February 2023
Time: 14:00 PM to 16:00 PM (Berlin time)
Students who wish to attend the session in person are required to fill out the registration form.
Please sign up for the session at your earliest convenience to secure your spot.
Register Now
Don't miss this opportunity to participate in this event!