BSBI Management Society | Data Analysis using SPSS for Beginners Workshop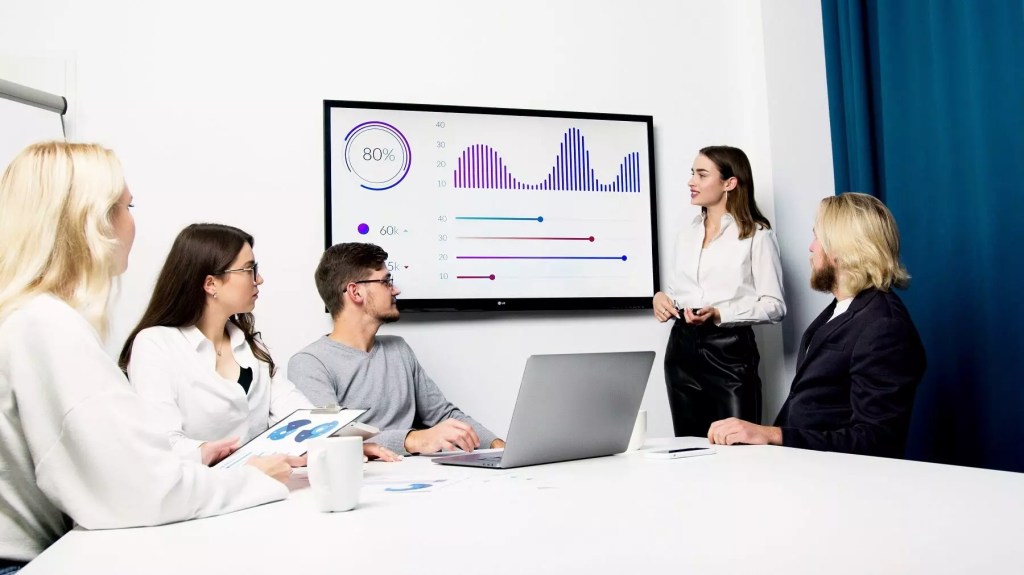 Event Details
Host: Dr Palanivel Rathinasabapathi Velmurugan, Lecturer
Venue: Auditorium, Alte Post, Berlin
Time: 13:00 Europe/Berlin
Date: 08 May 2023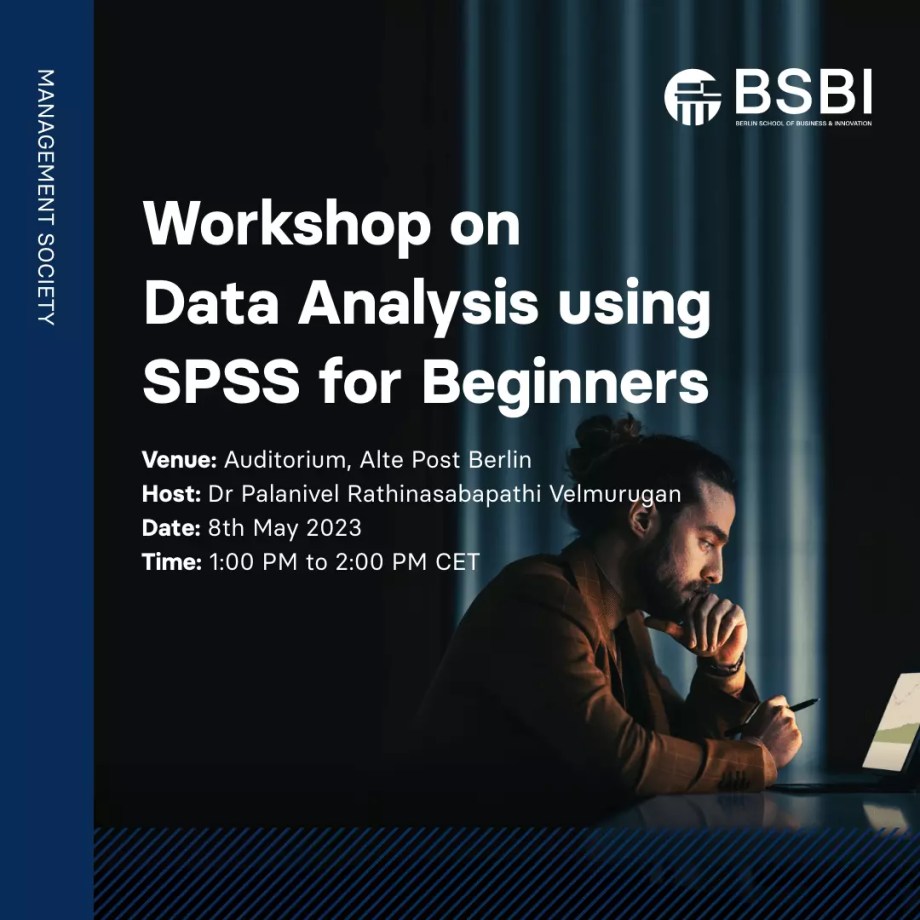 During statistical data analysis, it is crucial to avoid routine mathematical mistakes and produce accurate figures. Researchers and data analysts prefer to use statistical analysis tools to make sure that results are without any errors. SPSS (Statistical Package for the Social Sciences) is one of such tools used by researchers in various disciplines for quantitative analysis of complex data.

To provide beneficial information about the SPSS to students who are currently working on their dissertations or who are planning to do so, the BSBI Management Society is organising a "Workshop on Data Analysis using SPSS for Beginners."

The workshop will be on 8th May 2023 and will be delivered by Dr Palanivel Rathinasabapathi Velmurugan.
Topics covered:
Importing data into SPSS
Defining variables and data cleaning
Descriptive statistics
Inferential statistics
All BSBI students are welcome to attend.
Venue: Auditorium, Alte Post, Berlin
Host: Dr Palanivel Rathinasabapathi Velmurugan, Lecturer
Date: 8th May 2023
Time: 1:00 PM to 2:00 PM CET
Students who wish to attend the session in person must fill out the registration form.
Don't miss this opportunity and participate in this workshop!
Register Now
Important: Please access the Code of Conduct for BSBI Events