BSBI IT and AI Society | Workshop on "Programming in Python: How to Go From Zero To Hero"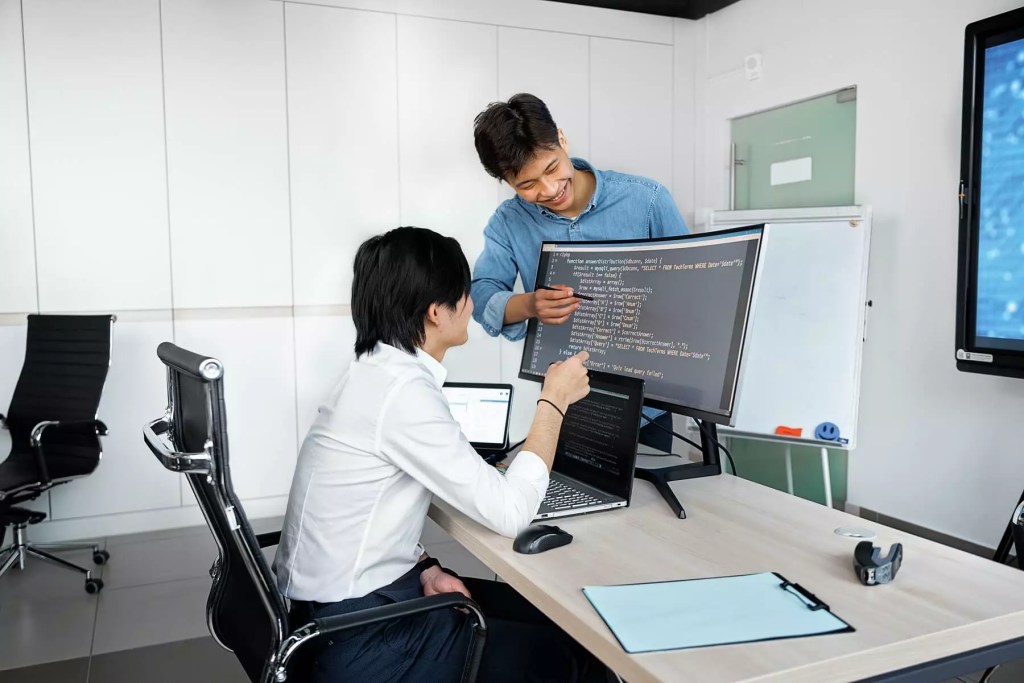 Event Details
Host: Dr Lawrence Ibeh, Lecturer
Venue: Auditorium, Alte Post Berlin
Time: 13:00 Europe/Berlin
Date: 11 May 2023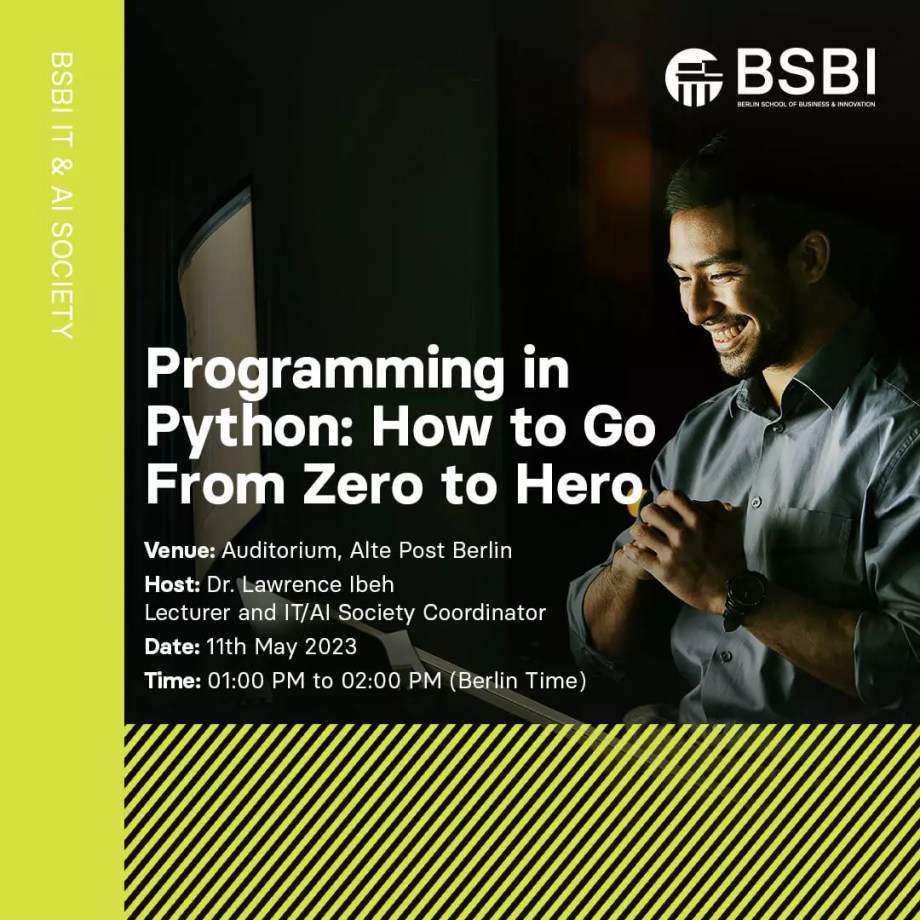 Undoubtedly, data is generated at a massive rate. Organisations are now trying to explore every opportunity to make sense of this data. Data analytics has become crucial in running a business successfully.
To create an awareness among new, intermediate to advanced professionals on the use of Python for Data Analysis, BSBI IT and AI Society is organising a workshop entitled, "Programming in Python: How to Go from Zero to Hero."
Whether you are brushing up your skills in data analytics, advancing on previously acquired techniques or simply improving your professional tool kit, this workshop is for you. The workshop scheduled on 11th May 2023 will be led by Dr Lawrence Ibeh, Lecturer, and IT and AI Society Coordinator.
It is open to BSBI students who are interested in exploring and learning more about data analyses and business.
Event DetailsTitle:
Programming in Python: How to Go from Zero to Hero by BSBI IT and AI Society
Host:
Dr Lawrence Ibeh
, Lecturer
Date:
11th May 2023
Time:
1:00 PM to 2:00 PM CET
Venue:
Auditorium, Alte Post Berlin 
Important: We will accept registrations on a first come-first-serve basis. Please sign up early by clicking the link below.