Event Details
Host: Mina Shokri, Lecturer and Academic Support Centre Manager
Venue: Cafeteria, Alte Post Berlin Campus
Time: 13:00 Europe/Berlin
Date: 10 October 2023
Register now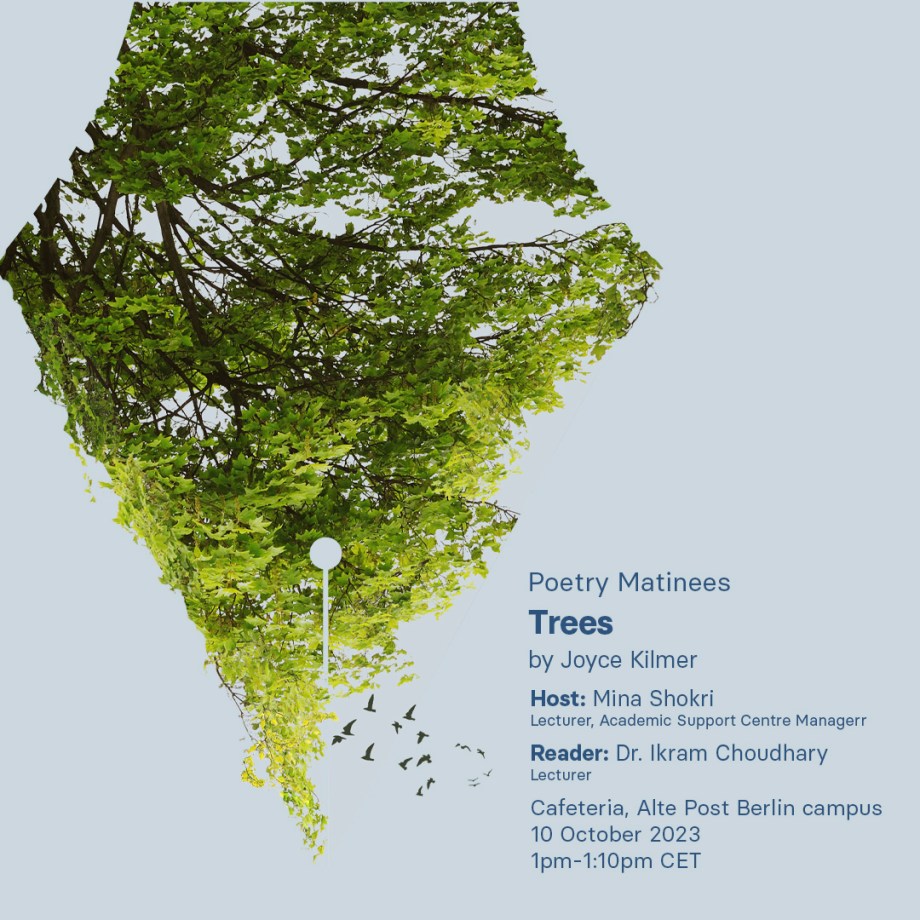 "Poems are made by fools like me, but only God can make a tree"- a famous line of Joyce Kilmer, an American writer and poet.

Let us immerse ourselves in Joyce Kilmer's lovely poem, "Trees", during the upcoming poetry reading on 10 October.

If you wish to display your poetic skills, you are welcome to read your original poems to your BSBI peers and faculty members.

Poem: "Trees" by Joyce Kilmer

Reader: Dr. Ikram Choudhary, Lecturer

The event is exclusive for BSBI Students and Staff.

Limited seats are available for this event, so we encourage you to secure your spot in advance by registering through our online form.
Reminder: Please be guided by the Code of Conduct for BSBI Events