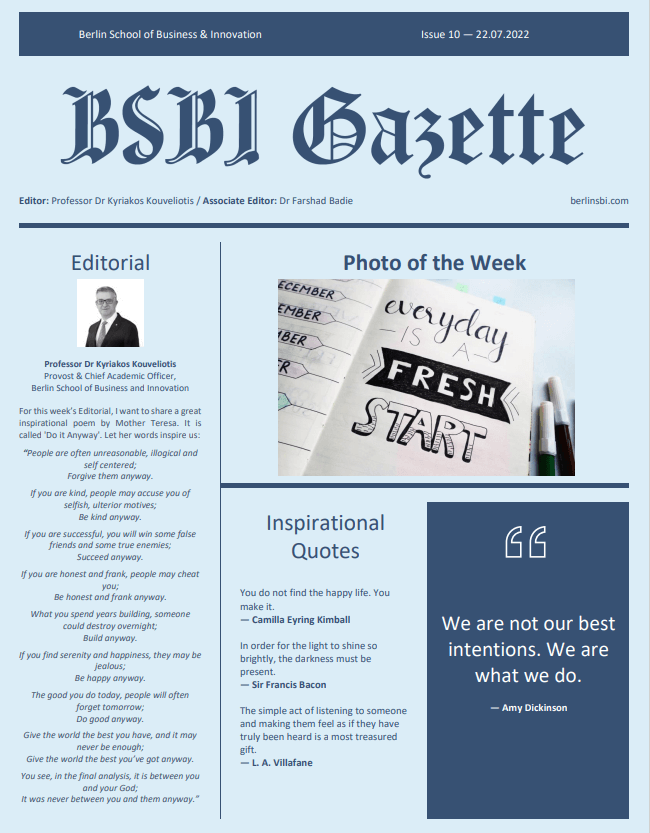 What will you find in BSBI Gazette?
Editor:
Professor Dr Kyriakos Kouveliotis FRSA
Provost and Chief Academic Officer
Associate Editors:
Dr Farshad Badie
Vice-Dean Faculty of Computer Science and Informatics
Dr Anna Rostomyan
Lecturer
BSBI Gazette is a weekly publication published every Friday. It will be distributed to all students and faculty. The publication is composed of various parts including:
Editorial
Photo of the week
Inspirational Quotes of the week
Article of the week
Websites of the week
Books of the week
Videos of the week
Week in Review – all you need to know about everything that matters
*The analysis and content of the Gazette represent the views of the academic contributors and not BSBI.